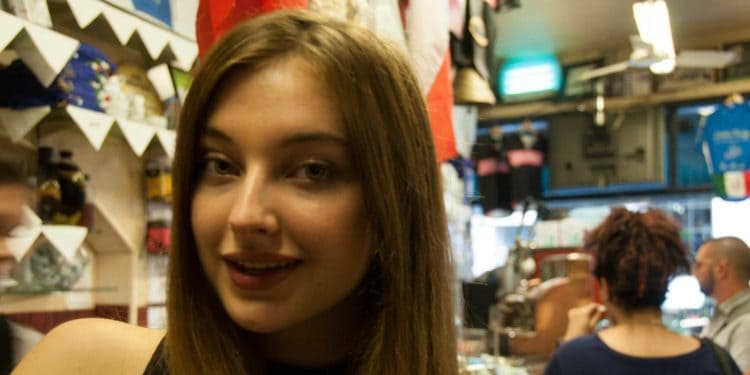 Antonia Clarke is a British actress who has most recently starred in the Sky Atlantic miniseries Catherine The Great. She has also done some work as a singer and starred in musicals. Here are ten things about her that you may not know about her:
1. She Is Well-Known For Acting In The Horror Genre
Several of the TV shows and movies that she has starred in have had a supernatural theme. At one point in her career she had filmed three ghost stories in a row. One of these projects was Lightfields, in which she played a young girl and also the ghost of the girl after she was killed. She also starred in Alter, a thriller in which she played a girl who, along with her family, is haunted by the ghosts of the old house that her mother is renovating. These were both high profile roles and continue to be two of the performances that she is best known for today.
2. She Was Born In London
Antonia was born in London and was raised in the district of Hammersmith. One advantage of living in Hammersmith is her proximity to The Lyric. She told The Resident that she saw one of her favorite theatrical performances at this venue. She saw Romola Garai play Masha in Three Sisters here and this is something that gave her inspiration to persevere with her own acting career. She has lived in London for her whole life and studied History of Art at Goldsmiths University.
3. She Attended Downe House Boarding School
Downe House is a boarding school that is located in Berkshire. She attended this school until she was eighteen years old and it was here that she first decided she wanted to be an actress. When she was fifteen she auditioned for a part in the school play but did not get it. She was more disappointed by this than she thought she would be and this is when she realized that she wanted to try and make a career out of acting. Not long after this she went out and found herself an agent.
4. Her First Acting Role Was In MI High
Her first role was in the CBBC series MI High. The series was aimed at teenagers and focused on a group of high school students who were trying to juggle their studies and social lives with the fact that they were also spies. Antonia was not part of the main cast but this role gave her valuable experience in TV work. She was only sixteen when she gained this role and so it was a completely new experience for her but it confirmed to her that acting was what she wanted to do with her life.
5. She Likes To Read
She is a keen reader and this is one of her favorite ways to relax. According to Wikipedia there are two books that she considers to be her favorites. These are To Kill A Mockingbird by Harper Lee and Just Kids by Patti Smith. She is also a fan of short stories. She is a particular fan of Cherkov, who was also known for writing plays as well as short stories.
6. She Is An Animal Lover
She loves animals and is the owner of a Jackadoodle dog. She has previously said in interviews that her plans for Valentine's Day often involve staying in with her dog and feeding him walnuts. There are several pictures on her Instagram of her with the dogs that she has owned over the years.
7. She Would Love To Start Acting In Theaters
She told Keeping Things Local that she would love to work on stage during her career. As she is only in her early twenties, then there is plenty of time for her to achieve this ambition. She realizes that this would be completely different to the film and TV work that she has done so far but it is something she would be excited to get involved in. She has previously stated that working on Les Miserables was a bit like a theater production and so she may find certain aspects of any future work she does in theater quite familiar.
8. She Did Not Attend Drama School
Antonia has received no formal training in acting as she did not attend drama school. However, she does not believe that this automatically means that she is at a disadvantage when she is auditioning for a part. She got her first job through attending an open audition and this gave her the confidence to believe that she was just as good as others that have had more training.
9. She Has Starred In A Number Of Historical Dramas
As well as Catherine The Great, she has also starred in the ITV mini series The Great Fire, where she played Frances Stewart. She told What's On TV that the role of Frances was one of the most interesting that she has played. Frances Stewart was a real person who often attended the court of Charles II. The King was obsessed with her but she wouldn't give into his advances, and she had no interest in becoming his mistress. Antonia has said that turning down a King was quite the experience and one that she is not likely to get again.
10. She Likes To Keep Her Private Life Out Of The Public Eye
Antonia has accounts on both Instagram and Twitter but she is not active on either of them. This is something that is quite unusual these days as celebrities often use social media to share with their fans what is going on in their lives. However, using social media a lot can also open these celebrities up to a lot of criticism and so it is not really the surprising that some of them, like Antonia, choose to stay away from it. She seems to prefer to share her thoughts by giving interviews rather than posting them online.
Tell us what's wrong with this post? How could we improve it? :)
Let us improve this post!