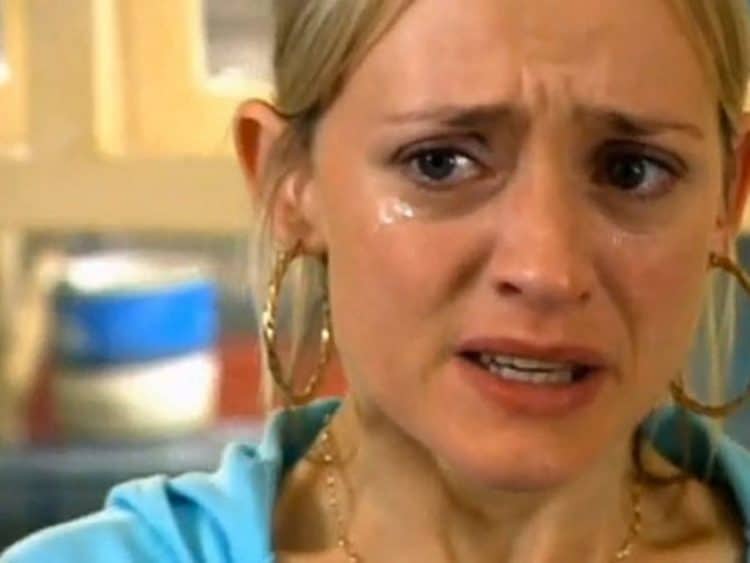 Anne-Marie Duff is an English actress that is best known for her role as Fiona Gallagher in Shameless. Her parents were both Irish but she was born and raised in London. Here are ten more facts about her that you may not know.
1. Her First Application To Film School Was Rejected
She did not get into drama school on her first attempt. She puts this down to the nerves that she felt during the audition. She was upset at the time when she did not get in but she knew that her performance was not polished enough. Even though this was a disappointment she was determined not to give up on her dreams.
2. She Eventually Went On To Attend The Drama Centre London
After the rejection she continued to study Film and Theatre. She applied to the Drama Centre London when she was nineteen years old. She was accepted this time and her contemporaries at the school included John Simm and Anastasia Hille. The school was considered to be one of the first 'method' schools in England as it was the first drama school to have an acting class. The school is sometimes referred as the 'Trauma Centre' by students because of the tough reputation that it has, but there is no doubt that it has produced some great performers.
3. She Has Done A Lot Of Work With The Royal National Theatre
She is best known for her roles in TV and film, but she has also worked extensively in the theater. A lot of the acting she has done has been for productions that have been staged by the Royal National Theatre. She has received critical acclaim for many of the roles that she has starred in at this theater, including the title role in Saint Joan by George Bernard Shaw. She won the Evening Standard Award for Best Actress for this role and was also nominated for a Laurence Olivier Award for Best Actress as well.
4. She Starred As Elizabeth I In The Virgin Queen
Duff told Liz Thomas of The Stage that she felt like starring in this role could be compared to competing in the Olympics. She said it was the role of a lifetime but also one that she felt was a huge challenge. She admitted that she did not know much about the life of Elizabeth before she accepted the role but she loved learning about her and how she handled herself as Queen. She also learnt to ride a horse for the role and wore an exact replica of a dress that Elizabeth wore during her lifetime.
5. She Is Good Friends With Paul Bettany
She met actor Paul Bettany when they both attended the same film school. Despite the two being such close friends, they have never worked together professionally. They both have busy lives but they try and get together as often as they can. This is not always easy as Bettany now lives in Brooklyn.
6. She Likes Baking And Reading In Her Spare Time
In an interview with The Daily Telegraph she said that she enjoys reading and baking when she has some spare time. She has been an avid reader since she was a child. She was quite shy when she was in high school and one of her favorite places to hang out was the library and this is where she gained her love of books. She said that it did not even occur to her that she would have been able to buy books for herself. One of the reasons why she got involved in acting was to try and help her overcome this shyness.
7. She Has A Son With Actor James McAvoy
She met actor James McAvoy when they were both starring in Shameless and the couple started a relationship soon after. They got married in 2006 and had a son named Brendan who was born in 2010. The couple divorced in 2016 but they still remain good friends and have both worked hard to make sure Brendan is not too deeply affected by the break up. They have come to an amicable arrangement so that their son is able to spend time with both of them. Duff and McAvoy have recently been reunited again on screen as they both have roles in the BBC show His Dark Materials.
8. She Spends A Lot Of Time In Donegal With Her Son
She is very proud of her Irish roots and often takes her son on holiday to Donegal which is where her father is from. She has said that this is one of her son's favorite places in the world. He enjoys the open space of the beaches and the chance he has to just run around and play in the sand. She encourages Brendan to spend a lot of time outdoors because she tries to limit the amount of time that he spends on gadgets or watching TV.
9. She Would Take Nice Underwear To A Desert Island
On the BBC radio show Desert Island Discs, celebrities are able to choose the records that they would take with them if they were ever stranded on a desert island. They are also able to choose a luxury item. Her luxury item would be some nice underwear. As an actress she does not usually have a lot of choice over the clothes that her characters wear. However, one thing she can control is her underwear which she uses to give her confidence.
10. She Is Due To Star In A Factual Drama Called Salisbury
Her next role will be in the drama Salisbury which will focus on how the Novichok poisonings in 2018 affected the people that lived and worked in the city. She will be starring alongside several other well known actors including Rafe Spall, Mark Addy and MyAnna Buring. There has been no release date for this show yet but it will air on BBC Two. Filming on the series began in October 2019 and so it is likely to be the later part of 2020 at least before it is shown on screen.