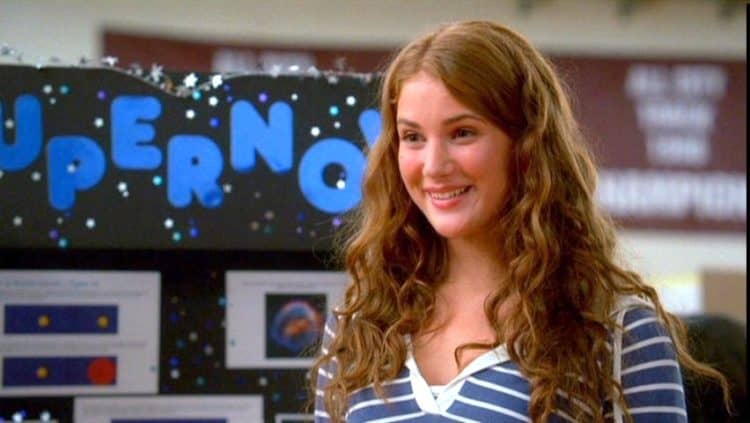 She's kept her private life pretty private despite her quick rise to fame, and that's one of the things that we've always admired about Anna Osceola. However, her personal life is about to become a lot more public with the recent news she's got a hot new boyfriend, and he's a lot more famous than some of her exes. She's an actress who is still pretty young, and she's making waves everywhere she goes. We love her, and we thought the world should know a bit more about her.
1. She's From Massachusetts
Her birthday is April 8, 1988. She was born in Cambridge, but we don't know too much about how long she lived here, whether she was raised there, or who she lived with. We'd like to assume her mother and father, but the family dynamic of so many families is so different that it's hard to speculate without making mistakes.
2. She's Worked Hard
Since making her way to Hollywood to act, she's had some seriously good roles. She's worked hard to earn them, and she's shown she was the right choice. She was in "Law and Order True Crime," and "Mad Men," and even "Law and Order: SVU" throughout the course of her career. She's done well with each role, and that's why she continues to get roles anytime she auditions.
3. She's Got a Famous New Boyfriend
If you are curious why someone who has kept her life so private is suddenly all over the internet, it's because there is a rumor going around that she's got a new boyfriend. He's a former co-star of hers, and he's one who has a public life through and through. Rumor has it that she is the new love interest for "Mad Men," star Jon Hamm. It's not been confirmed, but the rumors are swirling.
4. She's a Lot Younger Than her Rumored Beau
If the rumors are true and she is dating Jon Hamm, there is a pretty impressive age difference there. She's only 32 and he is 49, which is a total of 17 years. However, age is only a number. They allegedly began seeing one another during quarantine. They've been spotted out and about together, which is not something that we thought we'd see during the age of social distancing, but it seems that they chose to do this together.
5. She is Very Private
Considering how many roles she's had in Hollywood, we thought she'd be a little more public about her life, but we were wrong. We struggled to find any social media accounts in her name, she doesn't have much about her on the internet, and we don't even know anything about her life. She keeps it pretty close to the vest, though we have a feeling that this will not last much longer with her new rumored romance.
6. She's Been Seeing Him for Some Time
One of the biggest things we've been hearing since her new romance was made pretty public during quarantine is that they've been together for years. There is a rumor that they've been spotted together more than a few times over the course of approximately three years. He split from his longtime love of more than 18 years back in 2015, and that makes us wonder how long these two have been together.
7. She Likes to Work Out
While we don't know too much about her, to say the very least, she's a woman who has been spotted at the gym more than once over the years. She's been photographed there a few times, which tells us that being healthy and taking care of herself is important to her. We can appreciate that.
8. She's Tall
It's not always easy to tell just how tall she is when she's with men because she doesn't look too tall compared to some of them, but she often towers over other women. She stands at approximately five feet 11 inches tall, which is supermodel height. She'd fit right in with Kylie Jenner and that crowd if they were all standing together.
9. She's A Natural Redhead
We say this without any type of confirmation, of course. Her life is nothing short of a completely closed book, but that hair is so gorgeous we cannot imagine anyone but God could create it. She's fortunate to have such gorgeous locks, and we hope she appreciates them as much as we love them from the outside looking in.
10. Her Stint on Mad Men Was the Finale
When Anna Osceola was on Mad Men, it was not for a long period of time. She came in as a guest star and she worked that angle well. She was part of the show's finale, which is always such a bittersweet situation for everyone involved.