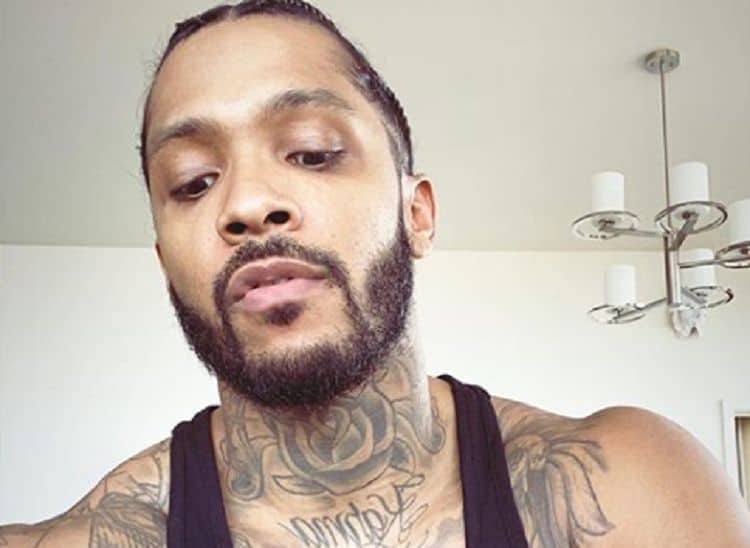 Ryan Henry was born on May 27, 1986, and although he has an African-American and Japanese heritage, his nationality is American. Henry grew up in Chicago and attended Thornwood High School before becoming a famous Tattoo Artist who has built a legacy for himself in the ink business. He not only has his own well-known tattoo shop, but he appears on a popular VH1 reality television show that centers around his handiwork and talent, and it all started when he was discovered by another well-known ink artist. Henry has not only seen many of his dreams come true in his life, but he has also seen his share of tragedy, and he has found a way to use his talents and his name to make a difference in other people's lives due to his misfortunes. If you have seen this tattoo artist's show, or recognize his name, then keep reading to learn 10 things you didn't know about Ryan Henry.
1. Do you know the number one song on the charts the day Henry was born?
It's always interesting to see what was happening in the world on the day you were born, and whether Henry realizes it or not, the most popular song on The Billboard Hot 100, on the day he was born, was the very popular song, Greatest Love of All, by the infamous, Whitney Houston. Another fun fact, was that Ronald Reagan was the president at the time of his birth.
2. Was recognized by a well-known name in tattoo artistry
Henry began tattooing people in the year 2009, according to Earn the Necklace, and his talent with ink got him noticed by a big name in the world of ink, Miya Bailey, who began to mentor him and introduce him to other top names in the business. She helped expose him to some of the black history associated with tattoo artistry and really grow his talents so he could really excel.
3. Owns his own tattoo shop
It wasn't long after meeting Bailey that he was ready to open his own parlor, which he did in 2013, and he named it 9Mag, in tribute to the sister he lost to a brutal murder. His shop is where he began filming a reality television show, the show that really got him noticed and a name associated with tattoo body art.
4. Appeared on a popular reality TV show, showcasing the art of tattooing
Henry was approached about participating in a series on VH1 on tattooing, called, Black Ink Crew: Chicago, a spin-off of the original, Black Ink. Henry agreed to the show and it aired in late 2015. The show follows the crew of tattoo artists living in the often, unforgiving area, of Chicago, as they go through the daily challenges of running a business, and their own personal drama.
5. His first TV appearance was a documentary on tattoo art
Black Ink Crew: Chicago wasn't the first time Henry had made a television appearance. Prior to his own show, he was on the documentary, Color Outside the Lines, a film that aired in 2012, and it was just one platform that helped to catapult his career to where it is today, which is the top tattoo artist in the Chicago area.
6. A famous rapper shows up to the shop for a tattoo
When you're as popular and talented as Henry is, of course you can expect some of the biggest starts out there are going to come to you for your handiwork, which is exactly what Nicki Minaj, who is an American rapper, did. She wanted a tattoo on her wrist, so who do you think she wanted to get the work done by? Of course, Ryan Henry, and while doing a taping of his show, Black Ink Crew: Chicago, according to Dreshare. While on the show, it is said that she even gave him a few tips on his tattoo shop; like, 'not so much talking, and more work, please'.
7. He's a single father
Henry is not married, but has been in an on-again-off-again relationship with a girl named Rachel Leigh. There have been accusations of infidelity on Henry's part, however, he denies ever physically cheating on Leigh, but does acknowledge having an emotional affair with a woman by the name, Kat Jackson. Despite never marrying, Henry and Leigh have a son together, Mason, born in 2007, and the two say they work together to co-parent Mason and remain close.
8. His mother lives in a popular community in Florida
Henry's mother, Yolan, lives all the way down south in a beautiful community known as The Villages. She is close to her son, living daughter and grandchildren, and is a widow. Henry's father passed away some time ago, but you can see the close relationship he has with his mother when you look at either of their social media sites.
9. One of his two sisters was murdered
Henry has two sisters, Nova and Jillian, one of which passed away in 2009. Henry's sister, Nova had two young children, Noah and Ava, whom she was in a court battle with their father for child support, at the time. She sought the help of attorney, Fredrick Goings who later began dating Nova after the hearings ended. Shortly after the two begun dating, Nova realized Goings had taken advantage of her, overcharging her by thousands for attorney's fees, and when she hired a new attorney to help with the issue without his knowledge, out of anger, he shot and killed her, and her daughter Ava, while leaving Noah unharmed.
10. He is an activist against domestic abuse
After losing his sister and niece to murder, Henry has taken a stand against domestic abuse. He watched his sister endure an abusive relationship with her attorney-turned boyfriend, and ultimately, he ended her's and her daughter's life while her young son watched. Henry speaks out often, about domestic abuse against women, including during his interview on Power 92 Chicago, which you can see on YouTube.
Tell us what's wrong with this post? How could we improve it? :)
Let us improve this post!