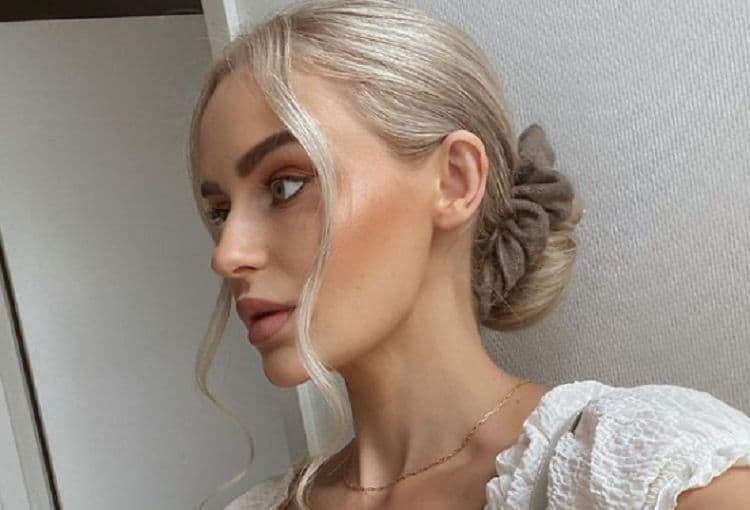 Anna Nystrom is a name everyone recognizes. The social media influencer has been posting photos of herself and sharing her business endeavors with the world for many years now, and she's not showing any signs of slowing down. She's been able to take what she feels is her own passion and turn it into a thriving business. It's not unusual for people to do this, but she's made it so effortless and so graceful, and she has so much to share with the world. So, who is Anna Nystrom, exactly? Here's everything you did not know you needed to know about her.
1. She is Young
Anna Nystrom is still so young. She was born in 1992, which means she is still in her 20s. While she might have another year to go until she turns 30, she's fooling everyone with her youthful beauty. It's easy to look a lot younger than you really are when you focus so much on your health.
2. She is Swedish
She was born and raised in Sweden. She is originally from Stockholm, Sweden. She has the classic good looks the country is known for, and no one would mistake her for anything else. Except, maybe a California girl. There are many who think California girls are all blondes, too.
3. She is a Creator
Nystrom has spent her entire life creating. She was young when she realized she not only has a passion for it, but also a talent for it. She is someone who has always been interested in making her own clothes after designing looks she is into. She spent most of her life focused on that. But, it's not just design that has her interest, either. She's into many of the arts.
4. She Has Always Been into Fashion
Fashion is something she's been in love with her entire life. She even went on to study fashion, and she always hoped she'd find a way to enter into the fashion industry in her own life. She loved making and sewing her own clothes growing up.
5. She Enjoys Photography
In addition to fashion, the arts are also a passion of Nystrom's. She's spent a great deal of her own time focused on photography, too. It's not uncommon, though. When you have an eye for the arts, you have an eye for the arts. She's got the eye for beauty.
6. Her Health Changed Her Life
Her entire life was based around fashion and creating, but her health changed everything. She went through some personal health battles that caused her to re-focus and prioritize. No longer was fashion her main priority. Being healthy and taking care of her body is what changed her life. She put everything else on hold to put her health first, and it changed her life. Thankfully, her health battles changed her life for the better.
7. She Works to Inspire
Now, she works hard to eat well, work out, and she works to inspire the rest of the world. Personal health is something many people ignore or put last in their own lives, and she's hoping she can inspire those around her to change their way of thinking.
8. She Designs Clothes
She's so excited that she was able to turn her love of fashion into something she can still focus on as an adult. Despite the setbacks her health put on her fashion career, she was able to turn things around. She's designed a line of workout clothing and her own company. Her label is Ryvelle, and she launched the brand in 2018.
9. She is Private
Anna Nystrom might live a lot of her life in the public eye, but she keeps a lot of it to herself, too. She's not sharing too much about her personal life with the world. In her eyes, the focus is on her business. She works hard to maintain a good image and to brand herself as someone who is inspiring and a role model, and she's done a lovely job of it.
10. She's Overcome a Lot
During the worst time of her life in terms of her health, she struggled to even get out of bed in the mornings. Now, she gets out of bed and she focuses on what is so good in her life. She's managed to take the pain and the discomfort of her health and turn it around to make something positive occur. She's a role model to all, and she is someone worth getting to know a lot better