Anna Friel stars alongside Olga Kurylenko and Ben Miles in My Sister's Bones. The film itself is a psychological thriller adapted from Nuala Ellwood's eponymous bestselling novel. The upcoming movie is one of several projects lined up for the English actress. Apart from the Greensmith movie, she also stars in Nour Wazzi's horror thriller Locked In. There's also her role in Robert Mullan's drama film James and Lucia and The Perfect Girlfriend, a thriller series in development. These projects will further cement Friel's acclaim as a talented actor, a reputation she has nurtured since her teenage years.
From the stage to the screens, Anna Friel's decades-long career has been an adventurous journey. It has even attracted a few controversies along the way. At the early stage of her storied career, she became embroiled in what is now celebrated as the first pre-watershed lesbian kiss on British television. In 1994, her role in Brookside engendered a heated public discussion that saw the actress turn down subsequent lesbian roles. If Friel had hoped to steer clear of controversies, it only worked for a few years. The actress starred in Stephen Poliakoff's The Tribe, a 1998 television film disparaged for its ménage à trois sex scene between Friel, Jeremy Northam, and Jonathan Rhys Meyers' characters.
Anna Friel Was Born and Raised In North West England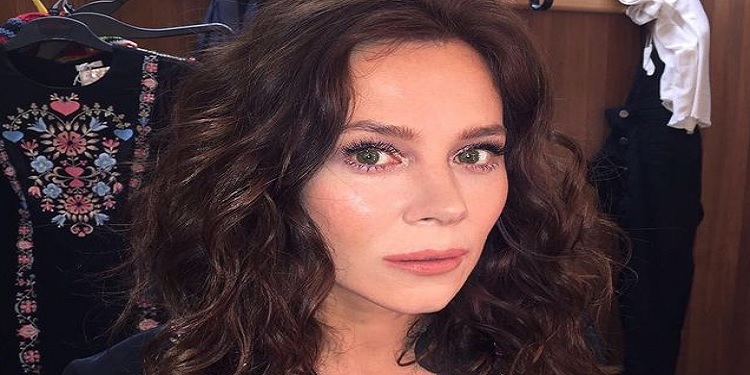 The English actress of Irish descent was born to Julie and Desmond Friel on the 12th of July 1976 in Rochdale, Greater Manchester. She was also raised around the ceremonial county in North West England, where her parents worked as teachers. Raised alongside his brother Michael Patrick Friel, the classy actress wanted to become a barrister. Anna Friel loved education and believed acting was only a hobby. While on Brookside, she was convinced she would return to her studies and obtain A-levels qualifications.
Enthralled with acting, Friel polished her skills at the Oldham Theatre Workshop. Before this, she attended Crompton House School and Holy Cross College, a sixth-form college in Greater Manchester. Friel eventually settled for acting and abandoned her educational pursuits. She has no regrets about that; moreover, she received an honorary doctorate from the University of Bolton in 2006. This was in recognition of the Brookside actress' contributions to the Performing Arts.
She Pioneered Queer Representation On British Television With Her Breakout Role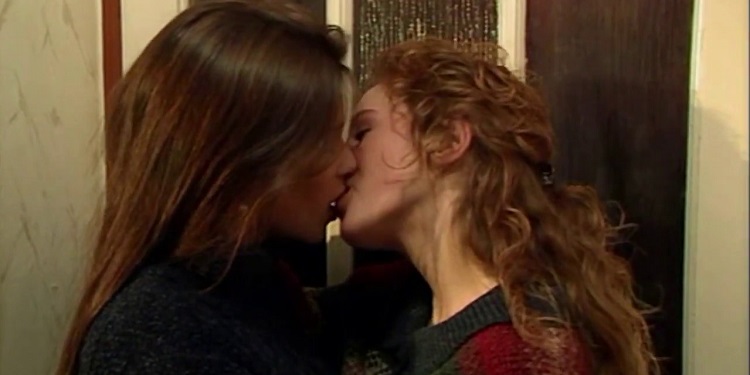 Anna Friel began her career at age 13, debuting on the small screen as Susan Nelson in G.B.H. She was on a seven-part British television drama that aired in 1991. The actress appeared in other British television shows like Coronation Street and Emmerdale before she scored her breakout role as Beth Jordache in Brookside. Though a principal character, Friel was part of the show for just over two years, from 1993 to 1995. However, it was long enough for her to influence the portrayal of queer scenes on British television.
An eight seconds kiss with Nicola Stephenson's Margaret Clemence on the show didn't only earn Friel the public attention that catapulted her career to greater heights. It also marked the beginning of broadcasting queer scenes before 9 pm. This had a far-reaching effect as such scenes were no longer restricted by the watershed afterward. They were instead treated as scenes suitable for all ages to watch. Although the same-sex kissing scene was controversial when it aired, in retrospect, it is a significant moment in the history of British television.
Anna Friel Made Her Hollywood Debut In 1996 And Gained International Recognition With Pushing Daisies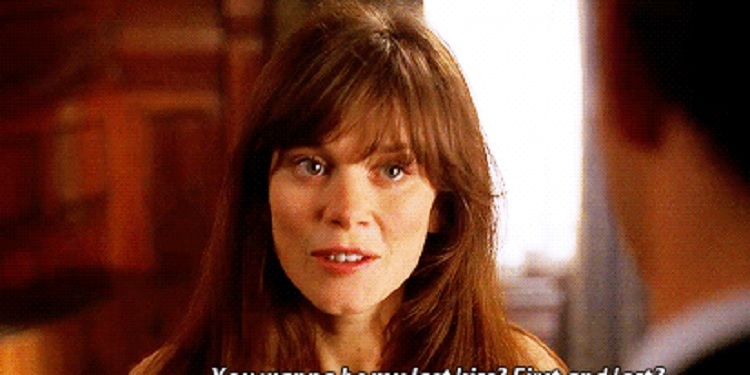 Departing from Brookside in 1995, the English actress appeared in an episode of the British stand-up and sketch comedy show Punt and Dennis. The following year saw her pull off her first appearance on American television. Anna Friel's Hollywood debut was in the "About Face" episode of HBO's Tales from the Crypt. She has appeared in many productions since then, including ABC's Pushing Daisies, through which she gained cross-border recognition.
The American dramedy starred Friel as Charlotte "Chuck" Charles alongside Lee Pace, Chi McBride, Kristin Chenoweth, Ellen Green, Swoosie Kurtz, and Jim Dale. With this role, the British actress gained the footing to explore more opportunities in the American film industry. The following years saw her star in other prominent shows, including American Odyssey, The Cleanse, The Girlfriend Experience, and Monarch. Beyond British and American productions, Friel has had roles in notable films and television shows from other countries.
For instance, she starred as Captain Julie Smith in The Heavy Water War, an acclaimed war drama miniseries produced by the Norwegian Broadcasting Corporation. She is also the lead actor in The Box, a Swedish horror thriller created by Adi Hasak. That's not all; in 2017, she played Bev Merridew in Tomato Red, an Irish-Canadian crime film written and directed by Juanita Wilson. Anna Friel made her film debut in 1998, appearing in Pawel Pawlikowski's The Stringer and David Leland's The Land Girl.
She Has Received Several British and American Awards For Acting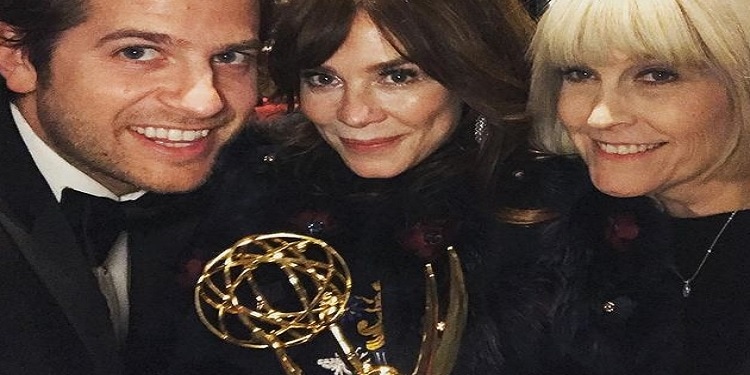 Since the early days of her career, Anna Friel's talent has attracted highly-sought awards. Her Brookside role won the British National Television Award for Most Popular Actress and TVTimes' Best Actress in 1995. Four years later, after making her Broadway debut, she won her first American acting award—1999's Drama Desk Award for Outstanding Featured Actress in a Play. This was for her role in a production of Patrick Marber's Closer. Her next win came a decade later, when her role in the British drama television series, The Street, earned her the RTS North West Awards for Best Performance in a Single Drama or Drama Series.
In 2010, the British actress' performance in Bathory, Juraj Jakubisko's historical drama film, won the Sun in a Net Award for Best Actress in a Leading Role. Then in 2017, she won the International Emmy Award for Best Performance by an Actress. This was for her role as Det Sgt Marcella Backland in Marcella. Anna Friel has also been nominated for other coveted awards in the industry. For Pushing Daisies, she was nominated for various awards, including a Golden Globe for Best Actress. Broken also earned her a British Academy Television Award for Best Supporting Actress.
Anna Friel Has A Daughter With English Actor David Thewlis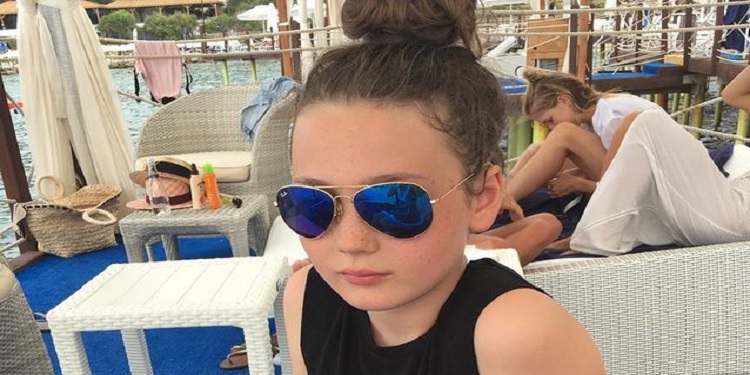 Friel's personal life has been eventful, perhaps more than her profession. The WWF wildlife charity ambassador has been romantically linked to several famous men since she came to the limelight. But none of the relationships have been as pronounced as her romance with fellow English actor David Wheeler. Friel and Wheeler began dating sometime in 2001 after they met on a flight to Cannes. Though the relationship lasted for a decade, they never got married. However, they welcomed a daughter named Gracie Ellen Mary Friel on the 9th of July 2005.
Gracie's birth is nothing short of a miracle for Anna Friel, who was diagnosed with endometriosis in 2001. The disease peculiar to the female reproductive system was discovered after she collapsed and was rushed to hospital. She had emergency surgery for a ruptured ovarian cyst, and upon surviving the near-death experience, the actress was told it would be hard for her to conceive. While she has expressed her desire for more children, Gracie remains her only child.