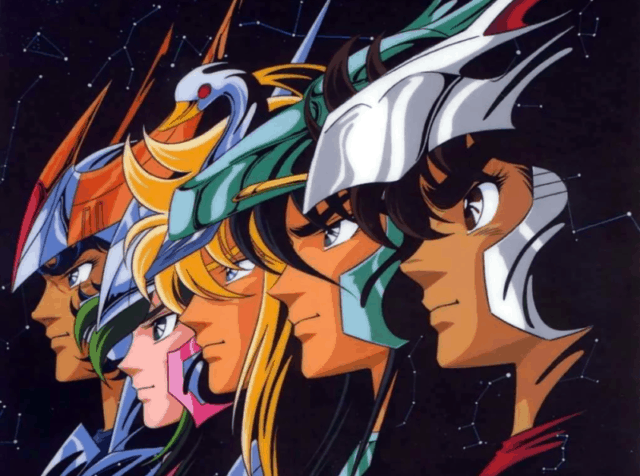 There is something very vibrant and colorful about Japanese animation. It has an energy that is hard to describe and even harder to emulate. But for all that it also has story lines that are epic but are insanely long and intricately detailed. Saint Seiya is one such show that has a story arc miles long by miles wide. It's highly detailed and goes into a great amount of development concerning its characters, their purpose, their drive, and everything else under the sun that makes them who they are. If you enjoy manga, and it's likely an acquired taste, then this series might already be known to you and be a favorite that you'd like to see come back. It's already been featured before but with a very limited run on shelves and on TV. Netflix though is giving a lot of fans a much desired treat by bringing this popular show back.
The epic tales of Japanese animation are usually worth the wait it takes to get to the point, but like I said, if you're already into manga then you might be interested. If not, then at least give it a look, it might prove to be something you can get into.
It will be bringing back the original characters.
The plan is to follow the Galaxy War arc to the Silver Saint arc, so chances are fans won't miss out on anything. The episodes are going to be thirty minutes long and there will be 12 in the first season. So far the first season is all that's been planned out, but if it interests enough viewers there could be more on the horizon. Not much, if anything, will change with the original story line and the characters. It will be CG animation this time however to bring out a little more detail and feeling within the show so that fans can get into it and new fans can appreciate the story a little more. CG might not be necessarily better but it can offer different angles and perspectives in the show that regular animation just isn't capable of.
There's no set release date yet.
So far Netflix and the producers haven't gotten far enough to set a firm release date. They've been good enough to say that it will happen "soon" but that's about as specific as they're getting. The good news is that the plan to go ahead with the show is pretty much set, so there's no worries there. It's now a matter of production, how much time it will take to film and how much time it will take to finally release the finished product. So it is happening fans, it's not just a giant tease.
Japanese animation has for a long time been trying to come into the mainstream of American television but has yet to fully catch on. Many fans have clamored for more and more manga for years now and have been obliged with shelf after shelf of manga comics at local bookstores. But actually bringing one of Japan's beloved cartoons to Netflix is going to be something very special for the fans. So hopefully "soon" won't take too long.
Save