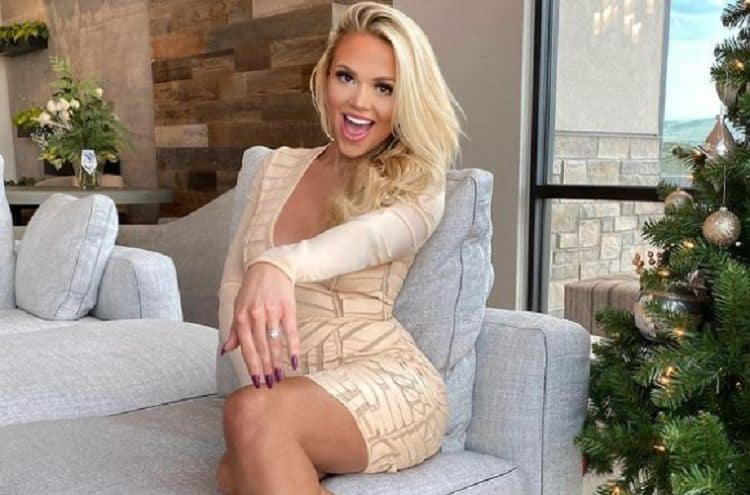 Angie Layton has always had a competitive spirit and she's never been the type to shy away from a challenge. What better way to challenge yourself than to test your survival skills? So when she got the opportunity to compete on the Survivor, the decision to say yes was a no brainer. As a contestant on season 25 of the show, Angie came to the Philippines ready to go home a winner. Unfortunately, she was eliminated but her time on the show proved to be a great opportunity. Since being on Survivor, Angie has built a large fan base and her social media following has grown tremendously. Keep reading for 10 things you didn't know about Angie Layton.
1. She Was In A Video Game
After being on Survivor, lots of cool opportunities opened up for Angie. One of those opportunities was the chance to be in a video game. She was the character Cynthia Graves in the 2014 game, The Haunted Horseman. There's no word on if she plans to do any similar projects in the future. Angie was also in a Reebok commercial back in 2013.
2. She Is A Brand Ambassador
These days, having a large social media following is as good as gold. When brands see there there are a lot of people who engage with your posts, they see it as an opportunity for them to expand their marketing reach. With more than 206,000 followers on Instagram alone, Angie has gotten to partner with companies such as Teami.
3. She Was A Beauty Queen
Angie's good looks certainly didn't go unnoticed from the moment she appeared on Survivor. After the show, she competed in and won the 2014 Miss Utah Pageant. Prior to that, she had been crowned Miss Utah Teen USA in 2010 and she was the third runner up in the Miss Teen USA Pageant.
4. She Loves Connecting With Her Fans
Angie is extremely thankful for all of the people who have shown her support over the years, and she has done her best to build and maintain good relationships with them. She is very active on social media and spends a lot of time responding to questions and comments from fans.
5. She Is All About Staying Active
Lots of people absolutely dread the thought of having to get up and go to the gym, but Angie isn't one of those people. Staying in tip-top shape has always been at the top of priority list and exercise is a part of her regular routine. On top of that, she's also mindful about what she eats.
6. She Is An Entrepreneur
Angie is much more than just a pretty face, she's also all about her business and she's hoping to establish herself in the cosmetic industry. She is the owner of Angelia Cosmetics which is a beauty brand that sells a variety of lip products. We weren't able to locate any information on whether or not she plans to incorporate other items in her line.
7. She Likes To Spread Positivity
Since being in the spotlight, Angie has had to deal with all sorts of different opinions coming from all over the place. Despite some of the negative things people have had to stay about, Angie has refused to let people's comments bring her down. She's all about positivity and she likes to spread that energy to others.
8. She Would Love To Do Another Season Of Survivor
Angie's time on Survivor was a life changing experience and easily one of the coolest things she's ever done. According to her page on Pageant Update, Angie would be down to do another season of Survivor. I think it's safe to say that her fans would love to see her on the show again as well.
9. She Is Passionate About Helping Others
Angie has always made it a point to use her platform to raise awareness to the things that are important to her and help those in need. She has collaborated with several charitable organizations over the years including the Make-A-Wish Foundation, Best Friends Animal Society, and Big Brothers and Big Sisters of America.
10. She Is A Successful YouTuber
Survivor may be the only TV show Angie has been on, but it's certainly not the only time she's stepped in front of a camera. She started a YouTube channel in 2013 and she's gained an impressive following that now includes more than 20,000 people. Even more impressively, her channel has more than 1.4 million total views. The videos she posts focus on a variety of lifestyle relating content as well vlogs and parenting topics.