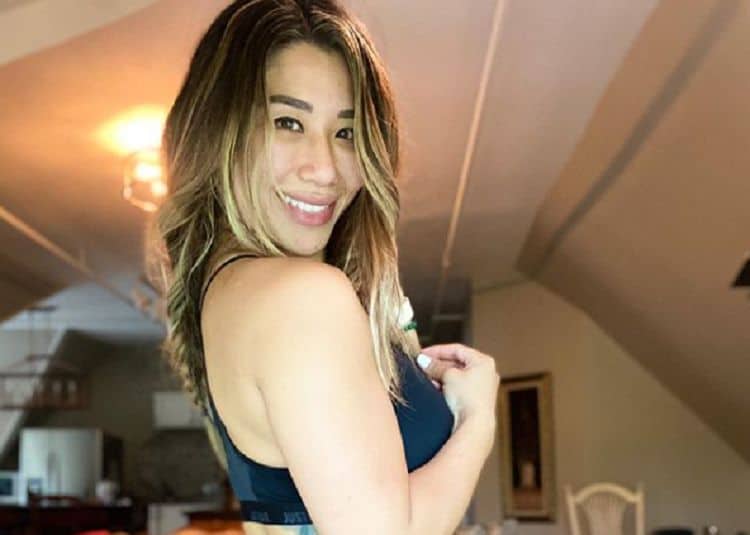 For more than 25 years, MTV's The Challenge has been one of the fiercest competition shows on TV. While the drama is usually confined to the show itself, one contestant's comments have recently spilled over into the real world. Dee Nguyen, who made her reality TV appearance on the UK reality series, Geordie Shore, has recently been fired from the show after making a distasteful comment in regards to recent events surrounding the murder of George Floyd. As a result, Dee has become a headline on news and gossip sites all over the internet, and lots of people are interested in learning more about the former reality TV star. Keep reading for 10 things you didn't know about Dee Nyguyen.
1. She's From Australia
Dee Nyguyen spent the first few years of her life living in Vietnam. However, she eventually relocated to Australia with her mother and siblings after her parents separated. The family's first few years in Australia were a bit rough, but things improved when her mother remarried. Although she no longer lives in Australia, she spent most of her life there.
2. She May Sue MTV
Getting fired is never an easy thing to deal with, and as you can imagine Dee isn't taking it well. According to PageSix, she may even be thinking about suing the network. A recent post on the website says, "An Australian firm with renowned entertainment lawyer Matthew McCormick has been appointed to review the current situation under consultation by BLVK Management". However, they have not been able to confirm or deny whether she actually plans to move forward with any legal action.
3. Her Family Is From Vietnam
Although she spent living most of her life in Australia, her family comes from somewhere else. Dee's parents are Vietnamese and she is very proud of roots. In the wake of the comments that resulted in ending her relationship with MTV, Dee shared that she has experience racism for her "entire life".
4. She Worked At A Strip Club
Most people are familiar with Dee Nguyen for her appearances on reality TV, but that's not the only thing she's contributed to the world of entertainment. At one point in time, she was actually leading a double life and working as a pole dancer. She added, " I get drunk, hook up with a lot of people and I have a tonne of tattoos."
5. Her Mother Doesn't Know She Did Reality TV
When most people get a chance to be on TV, they can't wait to tell their loved ones. However, Dee Nguyen has kept her reality TV stardom a secret. Apparently, her mother doesn't speak English or use the Internet, so she has no idea that her daughter has been on reality TV. She also doesn't know about Dee's pole dancing days.
6. She Apologized For Her Comments
Dee recently issued an apology to address the insensitive comments she made. In her apology, she said, "I would love to take it back. But it is out there and to set to record straight. Racial intolerance is intolerable and unacceptable..ironically through all this, there is a warm feeling I have with the fact that humans are standing together to call out unacceptable comments and behaviors that in the past were rarely called on."
7. She Loves To Exercise
Being in great shape is one of the key components to doing well on the challenge. Of course, it's possible to do well without being fit, but it definitely makes things a lot more difficult. Dee is all about fitness and she loves to workout on a regular basis. She often shares her workouts with her Instagram followers.
8. A Former Co-Star Offered To Get Her Mental Help
Wes Bergmann is one of the most popular OGs on The Challenge and he and Dee have formed a strong bond off camera. He had even let Dee stay with him during quarantine, but he asked her to leave the house after her recent comments. Wes, who says that he stands firmly with the Black Lives Matter movement, has offered to get Dee some help after she addressed that she addressed that her mental health has been suffering.
9. She Has A Pitbull
Even though Dee is going through a lot of ups and downs right now, there's one relationship she will still be able to count on: the one with her dog. Dee is a proud dog mom. She has a sweet pitbull named Ganesh that she loves spending time with whenever she can.
10. She Loves To Cook
People who enjoy eating healthy have learned that sometimes it's best to cook at home. That's really the only way to guarantee that your food is exactly how you want it to be. With that being said, Dee loves to cook all sorts of dishes and likes to share her creations with her followers.
Tell us what's wrong with this post? How could we improve it? :)
Let us improve this post!