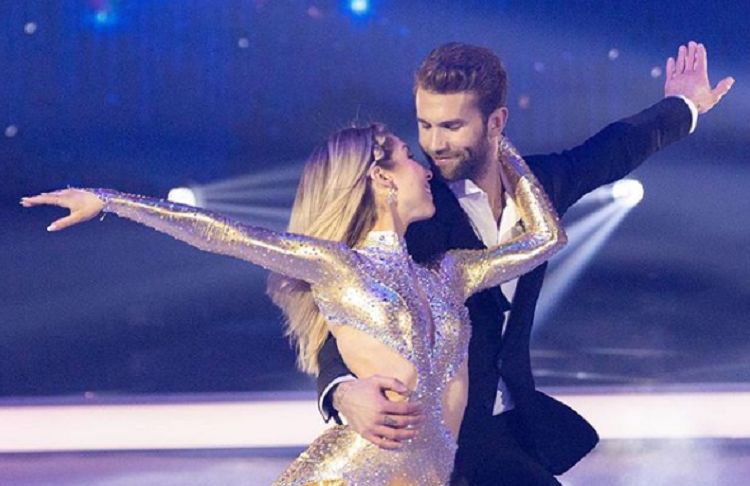 Imagine modeling for all the leading labels, yet you barely had any interest in becoming a model. Well, that is the story of Andre Hamann, who was born in Germany and studied business courses at Peek & Cloppenburg Dusseldorf. He has been featured in Cosmopolitan magazine, Men's Health and GQ besides modeling for luxury fashion brands like Hugo Boss. Most of his details remain a mystery, but he keeps flaunting pictures of his dog and his relationship with his girlfriend, Justin Pezzoni. Still, we have managed to gather a few facts about him that we share below.
1. How he became a model
You sometimes do not know what you have until someone pushes you to recognize it, and that is what happened with Andre. He was working in Vienna at H&M as a trainee since he had always had a passion for fashion. A model spotted him and asked if he was interested in modeling, saying he would be an ideal fit with her agency. Andre took it as a hint to venture into the industry, thus started auditioning. It took a while before he could get a job, but since then, his career has been on a meteoric rise.
2. He declared his crush on Selena Gomez on social media
In mid-2014, Andre could no longer contain his romantic feelings towards Selena Gomez; hence he serenaded the singer. He then posted the video on Instagram, where he tagged Selena, and luckily for him, Selena was appreciative of the gesture and replied that Andre had made her night. The encouragement is what Andre needed because he then posted Selena's picture, captioning it with "stunning" and later confessed on Twitter that he has a crush on her. In one interview, he said although he did not have any idea of an ideal woman, having a date with Selena Gomez would still interest him.
3. He got his first tattoo when he was 16
When Andre was 16, he developed an interest in rock music and got a tattoo to mark that stage in his life. Although he said it did not have any significant meaning, Andre has gone ahead to stamp his body with some tattoos that carry a special meaning in his life. So far, the model has so many tattoos that he has lost count, but still, by the time Rebel Circus interviewed him, he was thinking about getting more on his back. Fortunately, the industry has become more accommodating, and the tattoos have become the reason he books so many jobs.
4. What some of his tattoos say
While most of the tattoos are pictures, there are two on his left side whose meaning do not even need interpretation. One of them is a famous quote that says that when happy, one enjoys the music but when sad, then he understands the lyrics. The second one might be more of his traits because it says that he is scared to get closer, hates being alone and longs not to feel anything at all. The last sentence is cryptic; it reads that he cannot drown his demons since they know how to swim, and the higher he gets then, the lower he sinks.
5. The founding of his fashion label
Although they say we should not mix business and friendship, Andre found his entrepreneurial spirit after striking a friendship with his employers. He was in Cape Town in 2011 working for Kim Krismann and Rik Fiddicke for three years, and their shared interest in fashion saw them co-establish a clothing brand, Haze & Glory. The factory is based in Bali, and to avoid exploitation of their customers, they started an online shop where they sell high-end vintage products at pocket-friendly prices.
6. He has a musical gift
Apart from using his musical skills to serenade his crush, Andre realized he could make some money on the side, too, as a musician. He had played the guitar for several years before starting a band, Felan. The model uses social media to promote the group and hopes to go on tour around the world. His love for music makes him always listen to songs by a band called Daughter before boarding because it helps to calm him down before taking off.
7. How he chooses a luxurious product
Andre believes that not all that glitters is gold; therefore, when shopping, he will look at the details. The model knows that the quality of the material determines how durable a product is. Therefore even if luxurious products are praised for the amount of time it took to create them, the materials are what matters. He added that excellent craftsmanship also depends on quality.
8. He has a rigorous fitness routine
Of course, being a model demands that Andre has to look after his body lest he will not get any jobs. With that in mind, the model tries to do fitness training every day, exercising a different part of the body daily. However, when he has a topless photo shoot, then he exercises twice in the gym since he believes although persistence will get him the six-pack, it is a consistency that will maintain it. Andre also encouraged his fans on Instagram to become fit by following his fitness program.
9. His take on equality
Andre is not a male chauvinist; thus, he believes that all genders should have the same rights. Therefore even if one marries and prefers to be a stay at home husband while the wife brings home the bacon, then there should be no problem so long as both of them are happy with the arrangement.
10. He prefers to be called a "digital storyteller."
With a million followers on Instagram, Andre does not think of himself as an influencer nor a blogger. Instead, in his opinion, people like Michelle Obama are the real influencers. Therefore, describing himself as a digital storyteller, Andre uses pictures to tell his stories since he feels that they all portray different moods. Although he barely has enough time to communicate with his followers, he believes that the comments or likes are one way of building a relationship with his followers.