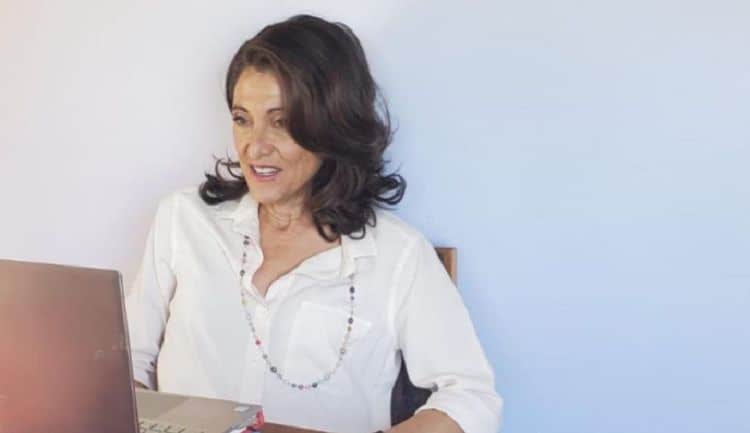 Building an acting career that withstands the test of time isn't an easy thing to do. In fact, in an industry where longevity and consistency are two of the most difficult things to come by, it can seem nearly impossible. Despite all of that, however, Amy Aquino has managed to defy the odds. Her career has spanned the course of five decades and she still has a lot more to give. Amy has a long list of acting credits and she is well known for her roles in shows like Bosch and ER. Her ability to take on almost any kind of character has allowed her to move seamlessly between genres and it has also earned her the respect of people all over the world. Keep reading for 10 things you didn't know about Amy Aquino.
1. She Doesn't Like Having Her Picture Taken
When you work in the entertainment industry having your picture taken is just par for the course. However, it's never been something that Amy Aquino enjoys. During an interview with The Theatre Times, Amy said that being on camera actually feels "weird" to her. She also added, " I'm not aware of the camera half of the time, but it is most problematic when cameras are right in front of me."
2. She Has An Ivy League Education
Amy began her college career at Harvard University where she was pre-med and planned on becoming a doctor. By the time she was a senior though, acting had started to take up almost all of her time and she realized that her heart was no longer in her pre-med studies. After earning her bachelor's degree she moved to New York to pursue acting. She eventually decided to go back to school and she enrolled in the theater program at Yale University where she earned a master's degree.
3. She Enjoys Comedy
Amy isn't necessarily known for being a comedic actress, but she does enjoy making people laugh and she tries to bring a touch of this to every role she plays. While talking to The Theatre Times she said, "I'm always looking for the comedy in each role even if the tone is very serious."
4. She Loves To Garden
Being outside of one of Amy's favorite ways to spend time. She enjoys a variety of activities such as hiking and camping. Gardening, however, is the thing she loves the most. She enjoys growing her own vegetables and herbs and she has quite the green thumb. Growing her own food has also allowed her to easily focus on consuming an organic diet.
5. She's Been Very Involved With The Screen Actors Guild
Amy joined the Screen Actors Guild in 1987 and she quickly became very active in the organization. She served as the treasurer for more than a decade and she was the Screen Actors Guild's first vice president. These days, it appears that she's taken a step back and is focused on her career and other interests.
6. She Loves To Stay Active
Just because Amy is in her 60s doesn't mean that she has to sit around all day. She has always been interested in looking and feeling her best and staying active has been one of the best ways for her to do that. While she doesn't spend a lot of time at the gym, Amy likes to do things such as go walking and bike riding.
7. She's Married
Amy has been married to Drew McCoy since 1995. Although he has one credit as a producer, it doesn't appear that he's very involved in the entertainment industry. Overall, Drew seems to be a private person and we weren't able to find any information on him. The couple does not have any children.
8. She Supports Diversity In The Entertainment Industry
The industry has changed quite a bit since Amy got her start in the 80s, but she welcomes all of the changes that have come in recent years. One of the things that's very different now than when Amy started is the fact that there's more diversity than there used to be. Amy hopes that this trend will continue in the future.
9. She Loves The Stage
At this point in her career, Amy has more than 90 on-screen credits. This has probably led many people to believe that TV and film roles are where her heart is. In reality, however, the stage has always been where she's felt the most at home. Even with the success she's had on screen, she continued to act in plays over the years.
10. She's Passionate About Alzheimer's Research
Amy has used her platform to highlight several causes over the years, and one of them is Alzheimer's awareness. Amy told Tell-Tale TV, "The Alzheimer's Association is something that's very important to me. There's a lot of Alzheimer's and dementia in my father's family, and so I really want to support awareness."