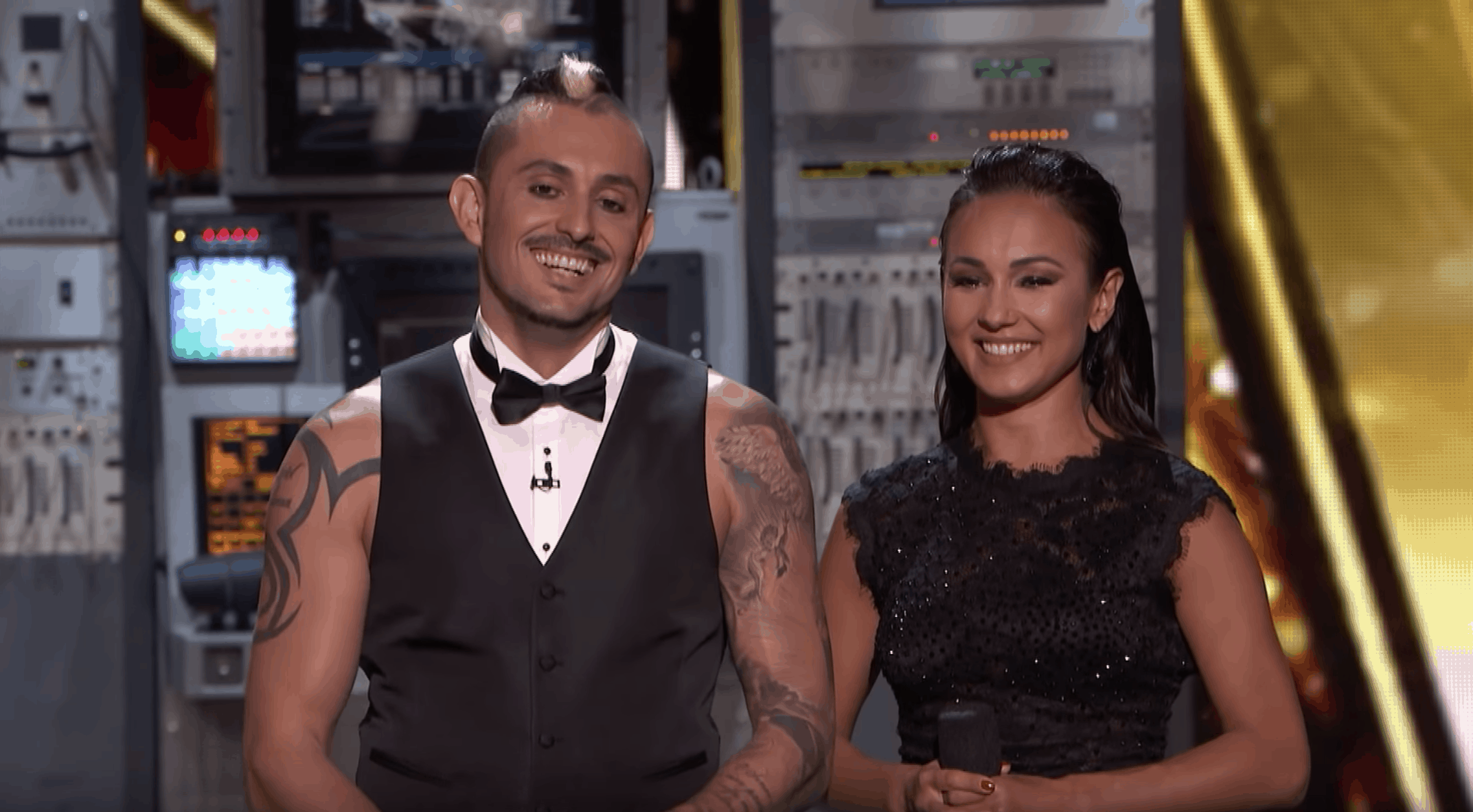 The competition continues in this week's America's Got Talent: Champions. Ten more acts perform for a spot in the finals. Will they get the second chance that they're hoping for or will they end up going home again?
Best Acts:
Light Balance
The glow-in-the-dark dance troupe from Ukraine lit up the AGT stage once again. They did a mashup of pop songs from boy bands like the Backstreet Boys and rock songs. I thoroughly enjoyed their performance, but despite their efforts, they did not make it through to the finals in the end. Perhaps they could audition again for the next season of AGT. Maybe they will end up winning it. It could happen, right?
Darci Lynne
This petite ventriloquist brought the house down with her energetic performance of Proud Mary alongside her mouse puppet Oscar. She has an amazing singing voice and I would definitely pay to go see her whether she decides to go solo or do a routine with one of her puppets. I actually saw a sneak preview of Darci's performance on the show's YouTube channel and it blew me away both times.
Cristina Ramos
The winner of Spain's Got Talent dazzled the crowd with her rendition of Queen's Bohemian Rhapsody. She began with opera, which I thought is the main focus of the act, but quickly changed to rock towards the middle of her performance. It definitely had that "wow" factor that makes a performance memorable. She ended up making it through to the finals alongside Deadly Games.
Deadly Games
Oh my goodness gracious! These two will be the death of me! The level of danger in their act was enough to give me a panic attack. I loved the Bond-like theme though I could barely watch as each knife was thrown at the various props. I thought that the performance ended with Alfredo shooting an arrow at a martini glass. My eyes went extra wide when he loaded another arrow and this time, he shot it backwards, using Heidi's phone as a rear-view mirror, at the handkerchief that his wife held up. They ended up being Heidi's Golden Buzzer act, sending them straight to the finals.
Courtney Hadwin
Her performance of her original song Pretty Things was very well done. The interaction between Courtney and the audience added to her star appeal. Even the judges had wide smiles on their faces as they watched Courtney perform onstage. Though she finished in third place,
Average Acts:
Ashleigh and Sully
Though this dog act from Britain's Got Talent certainly entertained, it was quite similar to Sarah and Hero's act from last week. The only difference is that Hero did more tricks than Sully, like pushing the cart filled with gold bars, which made the overall performance a treat to watch. The judges all had kind words to say about the act, Simon even offered his condolences on the passing of Pudsey, the dog that helped Ashleigh win BGT. Though I still think that it's not enough to earn her a spot in the finals and turns out I was correct.
DDF Crew
Their choreographed jump rope routine was exciting, but they didn't do enough to make the audience stand up and cheer. I agree with Howie when he told the winners of Holland's Got Talent that they didn't blow him away. That and the act wouldn't have made it up the ranks in a normal season of AGT. I think that they need more practice if they ever want a chance to be the best of the best.
Piff the Magic Dragon
As much as I like watching Piff amaze us with his magic tricks, I find this one to be just plain average. The entire act took too long despite the humor elements that were incorporated into it. I applaud him for making Heidi's ring disappear and reappear inside the yolk of a raw egg, but this just didn't do it for me. I would rather see Shin Lim or Matt Franco perform magic than a British man pretending to be a magic dragon.
Viktor Kee
While I loved his juggling act, I found that it's similar to what he had done before. I have to give him props, however, on using multimedia effects in his performance. The timing of each effect was in correlation with the moving balls. That in itself added that flair and pizzazz to the act. I'm also glad that he has created a family of his own. Best of luck to your future endeavours, Viktor!
Abysmal Act:
Taylor Williamson
I did not find Taylor's performance humorous in any way. He was once again cracking jokes about taking "romantic" selfies with Heidi and took a shot at Bill Cosby. Though he also touched on political and cultural issues, like the fact that there's so much negativity in the news lately, the majority of his routine was a bunch of weak jokes about his attempts at dating. I also did not like it when he asked the audience if they got the punchline of his jokes. No self-respecting comedian, at least none that I've ever seen, will ask the audience if they understood the joke or not. If they did, they would laugh until their bellies hurt and if not, they would stay silent or start booing you.
Top 3:
Courtney Hadwin (Third)
Cristina Ramos (First)
Darci Lynne (Second)
I thought for sure that Darci would make it to the finals. Imagine my shock when Terry announced that she finished in second place. Guess the superfans didn't find her act as good as before. Either that or they think that Cristina has a chance to win the title.
Final Thoughts:
Point of Confusion: The small crowd that gathers in front of the judge's table. Are they actually audience members willing to play the role of over-excited fans or are they hired actors playing the role of said fans?
Funny Moment: Simon telling the entire audience that Mel B has graciously invited them all to her house for a BBQ. Oh, Simon Cowell, you joker you.
Photo via NBC
Tell us what's wrong with this post? How could we improve it? :)
Let us improve this post!