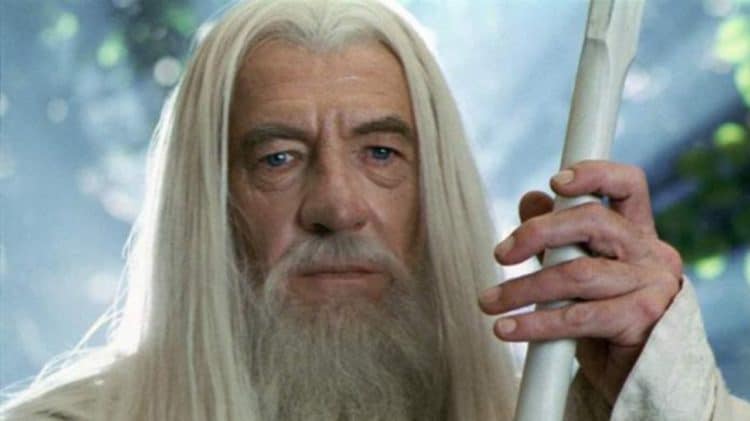 Funky Looking people needed! (if you are with BGT do not apply as we have already submitted you if suitable). Tag a friend who might fit the role. Please read on…… Do you have an overbite, face burns, long skinny limbs, deep cheekbones, lines on your face, acne scars, ears that stick out, bulbous or interesting noses, small eyes, big eyes, any deformities, Skinny faces, missing limbs? Do you look unusual? Must be aged from 18 – 65 male and female, any Ethnicity."
This kind of casting call, as it's detailed in TVWeb, almost makes a person feel that the director isn't willing to work with a lot of different camera angles, tricks, or prostheses since asking for people that already have something going on with them, be it funky looks, missing limbs, or anything else, is kind of an odd request. But it's what BGT is calling for, so anyone and everyone it sounds like might have a shot so long as they can act when it comes to the Lord of the Rings series on Amazon. One might think that it's a bad joke or a trick or a publicity stunt of some sort, but this sounds pretty genuine and more than that, it sounds like something that might afford a lot of people that might not have a shot otherwise to do something great in their life. Plenty of people have likely heard at some point that they 'just don't have the right look', but it would appear that such a saying has been tipped on its head in this case since that's just what the series is looking for, people that might not have had the traditional 'look' and might have been passed over.
A lot of people usually want to think that looks don't have much to do with the process of selecting actors and entire casts, but if you take a look along the line of actors that have become insanely popular you'll notice a pretty diverse lot when you really stop to notice. Like it or not, but not every actor has a perfect jaw line or perfect eyes or a perfect body, though those tend to be the actors that get the most attention unless an actor has a horrible body and a great sense of humor. Too much is hung up on looks at times as many would agree since a person can be absolutely beautiful but not have an acting bone in their body, as it's been seen with some stars that are still somehow attached to Hollywood, no matter how hard such a thing is to figure out. But asking for people that have obvious flaws is still kind of odd since it's not something one would normally hear a call for. That's usually what a prosthetic is for when trying to come up with the look for a character. But if this is the route that the Amazon series is taking it could be interesting to see who they'll find and whether or not they manage to get just who they want.
It might sound like something that a person could say 'of course they'll find them' to since a lot of people out there would love the chance to get on TV and make themselves known, but it's like anything that requires some skill, one can't just pick anyone unless they're able to do the job and do it well. Likely as not there are plenty of people out there that can fit the bill with 'funky looks', but whether they can act is the big question. Learning that they can perform as desired would be the clincher without that there's no point. Plus, it's not just the ability to act, but to act in a fantasy series, which is, as one can imagine, a bit different than acting in a production that's set in modern times, which would feel like something of a comfort zone for many people. This is asking people, hopefully those with acting experience, to be able to come on set and get into character for something that's far different than a contemporary story. From what it sounds like the series will be set in the Second Age, before the Hobbit and Lord of the Rings stories, setting up a timeline that would eventually lead into the stories we've already watched and enjoyed. Likely as not we won't see any familiar faces from the movies since it sounds as though those in charge are looking to make this a distinct series, though it's possible that we'll see a few familiar characters considering that a few of them have existed for a good portion of Tolkien's story. Whatever happens, this is likely to go down as one of the oddest casting calls in a while, especially if it works.