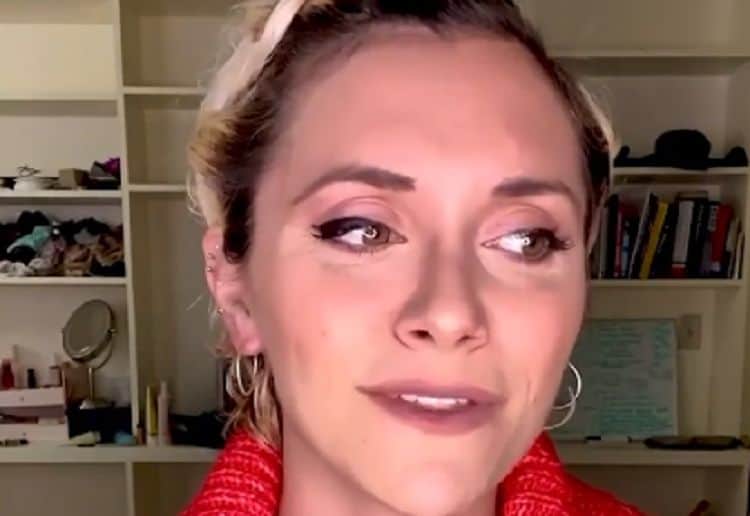 Even if you don't know Alyson Stoner by name, there's a very good chance you've seen her face before. Alyson was one of the most popular child stars of the early and mid-2000s, largely due to her role in Mike's Super Short Show. She also appeared in several other popular movies and shows. In addition to acting, she is well known for her skills as a dancer. As a child, she appeared in several music videos for Missy Elliot. Now, still in her 20s, Alyson has already experienced more success than many people can imagine and she's nowhere near finished yet. Keep reading to learn 10 things you didn't know about Alyson Stoner.
1. She's On Ohio Native
Alyson was born and raised in Ohio and she comes from a family with no connection to the entertainment industry. From an early age, however, it was clear that she had a knack for performing and entertaining others. By the time she was just 8-years-old, she had landed her first on-screen opportunity.
2. She's A Voice Actress
Alyson's live-action roles and dance appearances are what most people know her for. What many don't realize is that she's also had a very successful voice acting career. Alyson was the voice of Isabella Garcia-Shapiro and Jenny Brown in the animated series Phineas and Ferb. She has voiced several video game characters including Kairi in the Kingdom Hearts franchise.
3. She's A Formally Trained Dancer
Dance has been a part of Alyson's life for almost as long as she can remember. She studied several styles of dance at O'Connell's Dance Studio in Ohio. In addition to working with Missy Elliot, Alyson has also danced for several other well-known artists including Outkast, Will Smith, and Debby Ryan.
4. She Has A YouTube Channel
Like many other former child stars, Alyson seemingly disappeared from the spotlight for several years. Now, however, she's back and better than ever before. She has a YouTube channel where she shared a variety of content including videos related to mindfulness and self-help. She currently has nearly 640,000 subscribers.
5. She's Dealt With Mental Health Issues
Time and time again, we've seen lots of former child stars crash and burn as they transition into their teenage and adult years. In a recent YouTube video, Alyson opened up about the struggles many children in the entertainment industry face and she was very transparent about her own experiences. Over the years, Alyson has dealt with depression and anxiety and she has become an advocate for self-care and mental health.
6. She's A Musician
Alyson is truly a triple threat. In addition to dancing and acting, she has also embarked on a music career. She released her debut EP, Beat the System, in 2011 and followed it up with another EP called While You Were Sleeping in 2016. She has yet to release an album yet, but her fans are hoping she has one on the way.
7. She's An Entrepreneur
Over the years, Alyson has become extremely passionate about health and wellness and she's decided to turn that passion into a way to help others. In 2020, Alyson broke into the business world by starting her own company called Movement Genius. According to the business' website, "Movement Genius is a digital wellness platform that provides live and on-demand classes to help you improve your mental, emotional, and physical well-being."
8. She Is Attracted To Men And Women
While Alyson isn't really one for labels, she has made it clear that she is attracted to both men and women. In 2018, she 'came out' in an article for Teen Vogue where she talked about her experiences with romantic and sexual attraction. In the article, Alyson wrote, "Some people in the industry warned me that I'd ruin my career, miss out on possible jobs, and potentially put my life in danger if I ever came out."
9. She's A Spiritual Person
Alyson was raised in a Christian household, but as she got older her relationship with religion changed. As of now, formal religion isn't really her thing, but she does consider herself to be a very spiritual person and her relationship with faith continues to play an important role in her life.
10. She Suffered From An Eating Disorder
From the outside looking in, it may have seemed like Alyson had it all at a very young age. In reality, however, she was struggling on the inside. At one point she even developed an eating disorder and had to be checked into a treatment facility. At the time, her condition was hidden from the public out of fear that it would hurt her career.