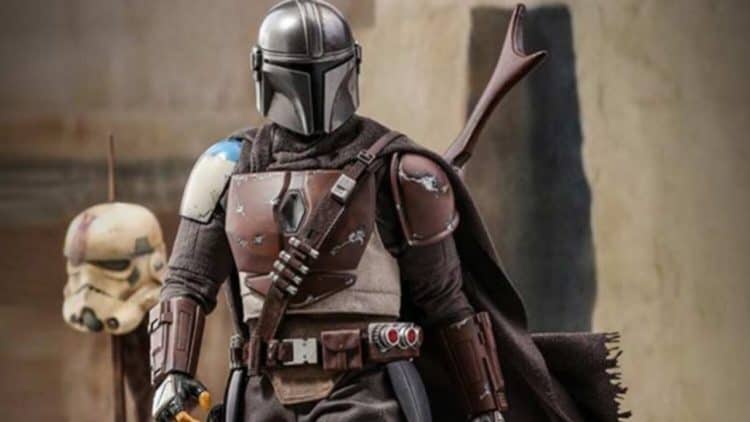 If anyone is that surprised when seeing Easter eggs being used in The Mandalorian they might need to check their amazement for a moment since if there's anything to say about this, it's that a lot of material is being recycled and reused, and yeah, it's fun to see. From the start, The Mandalorian has been picking up on a lot of things that have been seen in the original trilogies and has even mentioned a few things that have been witnessed the most recent trilogy. As far as being impressive it's nice to see that things are being tied together and that references do tend to get around the galaxy, but it's also not quite the 'aha' moment unless a person hasn't seen the movies and animated series that often and doesn't know the reason why such things are fun to see turn up again. Easter eggs aren't always hidden or out in the open since they're more or less visuals that the director might add in just to pay homage to a movie or another show or even an idea or to see who's paying attention to the show. In The Mandalorian, there are a lot of Easter eggs to be seen since there's a lot of material to work with since there are several movies and a couple of animated shows to pull from.
Some fans might want to say that it's a cheap way to get people's attention and keep them hooked, but in a lot of ways it's kind of nice to see since it's a sign that things don't just get tossed when they're no longer in use, but might actually get referenced as a part of the whole franchise since there's no denying that some things work on different levels and can be picked up and used again. Some of the more obscure references aren't going to be noticed by anyone but the most hardcore fans since they'll be the ones really looking for stuff, but some of the Easter eggs are pretty obvious since they're right out in the open for people to see. The great thing to realize is that for all the Easter eggs we do see, there are likely a dozen more or so that the director is throwing in just for fun and possibly to see if fans notice in order to keep them guessing. But the inclusive nature of the hints and clues in the show are great since they pull the story into line with the movies and the other series that have come along since like it or not, there is something within the Star Wars franchise that pulls everything together no matter how obscure it feels.
The Mandalorians have been a part of Star Wars for a long time now, no matter that their prominent position has been slowly building through the years until this point. They're one of the best parts of the SW franchise for a few reasons since it's been noted in the comics, the books, and now the shows and movies, that they don't care much for the Jedi and that they see them as mortal enemies. Plus, Mandalorians are among the few warriors in the galaxy without the use of the Force that have ever been able to take down a Jedi in combat. This is just one of the reasons why the upcoming season is being so anticipated since the arrival of Ahsoka Tano and possibly other Force users is keeping people on their toes considering that there's no way to know just how they're going to interact with Din Djarin as he attempts to find someone that can take Baby Yoda off his hands.
Of course, that's assuming that things are going to go as smoothly as they can since it's already been seen in the trailer that Baby Yoda is still a prize that other bounty hunters are seeking out, and most of them aren't too troubled by trying to take Din out first. But as the Mandalorian has already shown, he's not the type that will go down easily and there are bound to be quite a few Easter eggs moving forward since the number of bounty hunters that still exist in the galaxy hasn't dwindled in the slightest, but it would be interesting to see if there are any more familiar faces that are bound to show up, especially if one that people have been waiting on happens to make an appearance. It's hard to really call it an Easter egg, but the idea that Boba Fett might make an appearance at some point is keeping a lot of people on their toes when it comes to the possibility of seeing the famed bounty hunter, especially since people want to know who might win in a fight between Fett and Din.