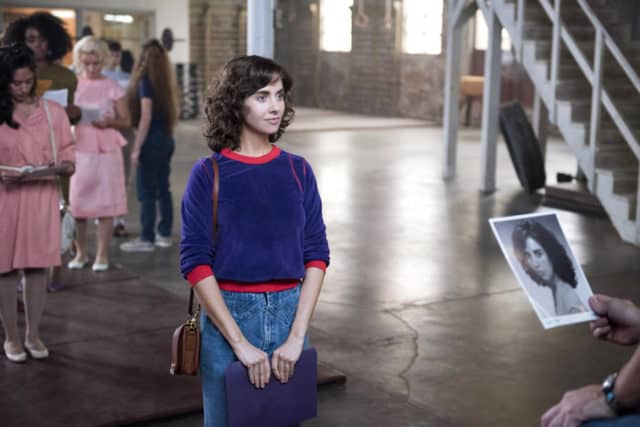 Alison Brie is starring in the highly anticipated Netflix series G.L.O.W. which will be based on the short lived female professional wrestling league of the same name (Gorgeous Ladies of Wrestling). This weekend at an ATX panel in Austin, Brie had the chance to share some auditioning stories from her storied career in Hollywood and how she feels about her new role. We'd like to point you to her Entourage experience however.
"Early in my career, I auditioned for three lines on an episode of Entourage that I had to go on in a bikini!" she said. "Or like shorts and the tiniest shorts. And they were like, 'Okay, can you take your top off now?'" Brie shared the story in the context of discussing how little progress has been made since the 1980s, when her new project, about the world of women's wrestling, takes place. "It has not changed that much," she said. "The audition process has not changed that much." GLOW premieres June 23 on Netflix.
So far no one from HBO or anyone affiliated with Entourage has responded to this story or inquiries about it. If I'm a guessing man I'd say that Brie's story is 100% true and still very much a part of the entertainment business. I mean come on folks. Look at FOX news right now and all their scandals. Stories are a dime of dozen with regards to the objectification of women. Let's just hope that after the success of Wonder Woman, things start taking a turn.
GLOW's Casting director Jennifer Euston, also of Orange Is the New Black and Girls, condemned whoever was involved on Twitter. She wrote:
Nor I – makes me sick there are producers who abuse their power & if there was a Casting Director present, they did nothing? Inexcusable. https://t.co/BQZdfafg2c

— Jen Euston Casting (@jeneuston) June 11, 2017