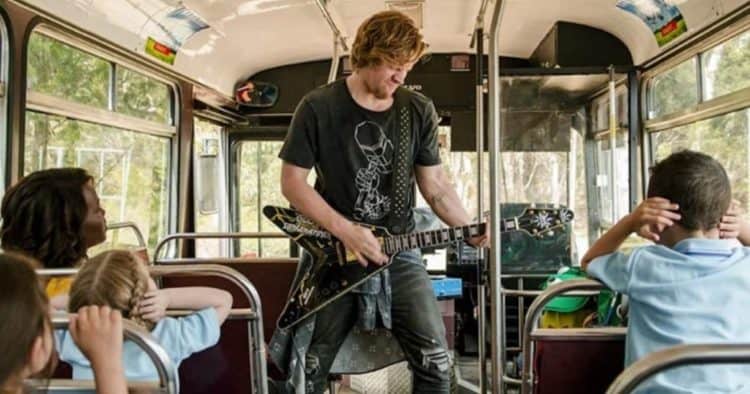 Alexander England is one of many actors in show business at the moment that has had the opportunity to work alongside great actors and actresses and might actually be on the cusp of greatness at some point but at this time is being noticed at least and given some props for what he's done. One has to imagine that in show business the competition is insane since there are always new faces coming in, new hopes being risen and dashed to the ground, and hundreds if not thousands of people being considered as new hopefuls while those that are established are just trying to hold on to their current position. Alexander has already made his way into show business so he's one of the many lucky individuals that can say he's been there done that, but until he really gets things moving upward it seems as though he's going to be someone we're talking about as a point of interest before moving on.
Here are a few things about Alexander that you might not have known.
10. He's been around for longer than you might think.
His career started back in 1995 so he's been around for quite some time and has likely seen a few changes here and there as time has gone on. The idea that he's not any bigger than he is at the moment is kind of hard to fathom but then again there are always those that seem destined to climb so high and no higher.
9. He's been nominated once in his career.
He does have one nomination meaning that he is good enough consider for an award, which is something at least. Personally I do think that too many actors and too many fans get way too hung up on the awards and the systems that create them. It's enough to think that actors get paid to do what they love at times, that's reward enough.
8. So far it looks as though he's been in movies, on stage, and on TV.
He's definitely had a diverse career and hasn't pinned himself down to just one thing throughout the years which can be advantageous for someone or can indicate that they like to do a little bit of everything but not focus entirely on one thing. People take this in different ways, but personally it's kind of impressive.
7. He's been in a couple of movies that people might know more than a little about.
One of those is Gods of Egypt which isn't exactly the best example considering that it was almost completely whitewashed and didn't exactly raise a lot of eyebrows as far being deemed as one of the best movies around. Little Monsters is another movie he's been in and it's received mixed reviews for the most part.
6. He does have an online presence but it's still building.
So far it looks as though his only real online presence is on Instagram and it also looks as though he's not really on it that much since he has a few hundred followers but no posts. Either he has another account somewhere or he's just not on it that often.
5. His net worth is kind of surprising.
He is worth millions of dollars at this point so it's obvious that he's done something noteworthy in his life since that kind of net worth doesn't come from doing absolutely nothing. It's hard to say if that number will rise eventually but it seems pretty comfortable.
4. There isn't a whole lot about him on the internet.
When it comes to what he's done and the various projects he's been a part of there's plenty but when it comes to personal information there really isn't a lot to be found even on the various sites that are the best source of this type of information. It could be that he's just a very private person or that no one has bothered to write much else on him yet.
3. It's said that he's a pretty nice guy.
Karl Quinn of The Sydney Morning Herald got to sit down with Alexander and talk with him for a while and found out that he's a pretty nice guy but does manage to play some rather disturbing roles on TV and in the movies. This isn't much of a surprise really since some of the nicest people tend to make for some of the most insane people on screen.
2. For some reason his height is listed differently on different bio's.
He's listed at 6'1″ on some bio pages but at 6'3″ on others so it's kind of hard to know just how tall he really is unless you do some digging. He's actually 6'3″, so he is kind of a taller guy.
1. He's been able to play the part of the man-child quite well.
Different actors tend to play this type of role in much different ways but it's almost always recognizable since the idea of being an adult but also immature at the same time is pretty easy to spot.
He could be someone to watch in the coming years.