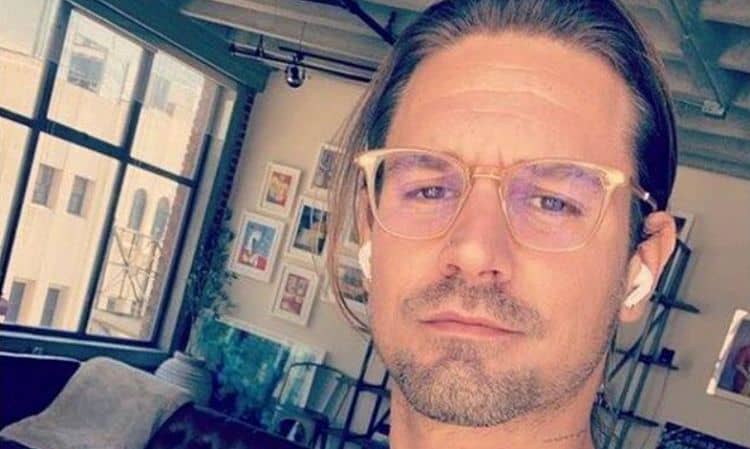 When pop star, Halsey, announced her pregnancy in January of 2021, lots of people immediately began wondering about the identity of her unborn child's father. Although Halsey has been private about her relationship, it didn't take long for the internet sleuths to do their thing. Word quickly began to circulate that her boyfriend Alev Aydin was likely the father of her child. This has yet to be officially confirmed, but so far all signs point to yes. Needless to say, lots of people have been interesting in knowing more about Alev, and so far it looks like he's a very interesting person. Keep reading to learn 10 things you didn't know about Alev Aydin.
1. He Is Turkish
Alev was born and raised in Turkey and he's very proud of his culture. It's unclear when he relocated to the United States or whether or not the rest of his family came with him. It does appear, however, that he travels back to Turkey quite often. Currently, he is living between New York City and Los Angeles. If he is Halsey's baby daddy, their child is going to have a very diverse background.
2. He Has Some Acting Experience
Alev is primarily a filmmaker, but he has also spent some time on the other side of the camera. According to his page on IMDB, he has a handful of acting credits. Most notably, he appeared in three episodes of General Hospital between 2008 and 2010. His most recent on screen appearance was in 2018. He is also a screenwriter who has worked on shows like Small Shots and Turbo and Joey. The fact that is a creative probably allows him and Hasley to have a deep understanding on how important their work is to each other.
3. He And Halsey Have Matching Tattoos
Even though Alev and Halsey seem to be pretty low key about their relationship. We weren't able to find any information on exactly how long they have been together, but things are apparently serious between the two. In the summer of 2020, they got matching tattoos of the word 'Seeds'. They didn't provide any information on the significance of the tattoos.
4. He Supports The Black Lives Matter Movement
Alev has made it a point to use his platform to raise awareness to causes that are important to him. One of those causes is the fight to end racism. His Instagram bio contains a link to "a non-exhaustive list of organizations/associations/collectives/etc. that center Black people."
5. He Has A Large Social Media Following
Alev may not be as well-known as Halsey, but he does have a pretty solid following on social media. At the moment, he has more than 91,000 followers on Instagram alone. This number will likely increase once he and Halsey started to be a little more open about their relationship.
6. He Loves To Travel
The world is a beautiful place with many things to offer, and Alev wants to experience as much of it as he can. Fortunately, he has been in a position where he's been able to do lots of traveling. He has visited countries all around the world including Turks and Caicos and Costa Rica.
7. He Is Into Photography
Filmmaking isn't the only time Alev likes to get behind the camera. He also seems to have an interest in photography which is evident by the pictures he shares on Instagram. There's no doubt that Alev has the natural ability to capture the beauty in even the most basic moments.
8. He Doesn't Appear To Have Any Children
Despite being active on social media and having a large following, Alev looks to be a fairly private person. He hasn't done any interviews and his social media posts to reveal any personal details. With that being said, there's nothing to indicate that he has any children. There is also no information to suggest that he's even been married before.
9. He Is A Hip-Hop Fan
Over the last 30 years, hip-hop has gone from an underground culture to a mainstream movement. Although Alev isn't originally from the United States, he has come to love and appreciate hip-hop music. Based on what he's posted on social media, Jay-Z and The Notorious B.I.G look to be two of his favorite artists.
10. He Loves Art
As a creative person himself, it's only right that Alev appreciate other art forms. He is a fan of visual arts and is drawn to projects that have bold and bright colors. He enjoys the work of well-known contemporary artists such as Kehinde Wiley and Genesis Tramaine.