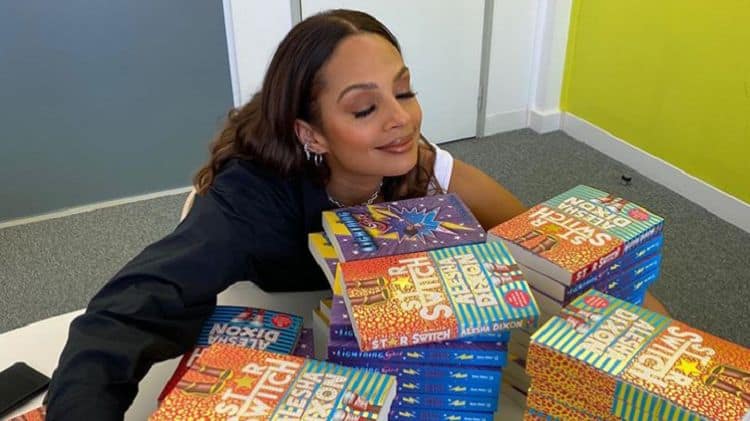 Sometimes you've really got to be into certain shows to understand who someone is and why they're important in some way. Alesha Dixon is in fact a pretty big name when it comes to dancing and music, but again, unless you know anything about her you might not have much to go on in terms of emotional investment. That being said she's a woman that's been dedicated to whatever it is she's been doing since three months after the birth of one of her kids she was back to worth and doing her thing. She does seem to be a very lively and fun individual that loves what she does and doesn't seem to cause much drama, if any. That's kind of rare in any business on TV these days but it's certainly appreciated by many.
Here are a few things about Alesha you might not have known.
10. She tried being a solo singer but there wasn't enough interest and she was dropped from her label.
It sounds like she was more of an MC for her initial group and after a while she decided to go solo. But sales didn't do so well and the label dropped her. Eventually they came back to her in an attempt to sign her when it was discovered that she had real talent, but she decided to sign with someone else.
9. Alesha describes her family life as very dysfunctional while growing up.
She's admitted that she doesn't remember a whole lot of good memories growing up since she had to witness her mother become the victim of domestic abuse. This would undoubtedly leave a pretty mark on anyone in an emotional sense.
8. She originally aspired to become a PE teacher.
It's amazing the paths we decide upon when we're younger and it's equally amazing how our paths change once fate decides to step in. She would have been on her way to teaching PE if a scout hadn't caught wind of her ability and decided to take her on as a prospect.
7. She's won a couple of awards in her time for her music.
Alesha has had a good number of nominations as well and it would seem that her solo act is still worth the time and effort but it might eventually become more successful than she would have ever been as part of a group.
6. Alesha suffered a slight wardrobe malfunction on Strictly Come Dancing.
Apparently her dress simply came off only a couple of seconds before she and her partner were going to be announced. Thankfully wardrobe was able to fix it and make it better, otherwise that could have been a costly accident.
5. Her net worth is around $4 million.
A celebrity's net worth tends to fluctuate a bit from year to year and can be reflective of how they career is going and how truly valuable they are to the industry that they contribute to. At this point her net worth is fairly impressive but it could rise or dwindle depending on how her career goes.
4. She does have a very solid following on social media.
Alesha does have a lot of people that follow her on social media and want to know what's going on with her life and her career. Some people might be kind of intimidated by this but a lot of celebrities revel in it since it means that they've reached the level of fame they want and are bound to keep trying for more.
3. Alesha announced her second pregnancy on Britain's Got Talent.
As Alex Ross of Heatworld and many others have noted she did reveal her second pregnancy on BGT and it was kind of obvious since her baby bump was showing through the outfit she decided to wear. But she was very ecstatic about it.
2. She won the fifth series of Strictly Come Dancing.
Unless you understand the show you might not fully understand just how the scoring works and what makes a winner and a loser in this competition. The most obvious part is that the dancers have to look as though they're in sync and know what they're doing obviously.
1. She leads a very healthy lifestyle.
Alesha works out on a regular basis, doesn't smoke, doesn't partake of drugs and she's pretty good about her diet which helps her to maintain her figure and keep up the endurance she needs for her act.
Some folks might look at a woman like this and try to find something, anything they can use as dirt against her since she does seem like a very sincere, genuine human being. But in light of the lack of anything truly harmful to her reputation it's usually best to just enjoy her as she is and praise the kind of work she's done. It's not hard to be nice after all.