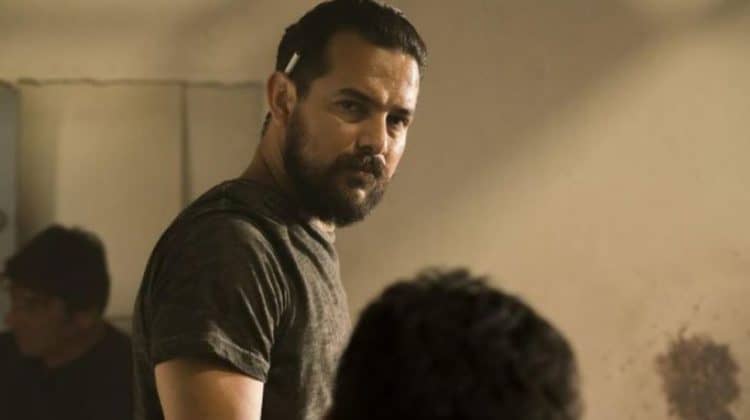 With nearly a decade and a half of professional acting experience, Alejandro Edda's journey hasn't been an easy one. However, despite the challenges that have come up along the way, he's always pushed through. As they say, 'hard work pays off'. In 2018, he got the biggest break of his career when he was cast as Joaquín "El Chapo" Guzmán in the Netflix series, Narcos: Mexico. Since then, Alejandro has become an international star. Although a third season for the show has not officially been announced, fans are still holding out hope that Alejandro and the cast will hit the screen yet again. Continue reading for 10 things you didn't know about Alejandro Edda.
1. He's Appeared In Several Commercials
From the outside looking in, it may seem like Alejandro became a successful TV star overnight, but that wasn't the case at all. He put in lots of work along the way and one of his first opportunities came by doing commercials. One of his biggest breaks early in his career was being hired as the face of an ad campaign for Dominos Pizza.
2. He Studied Acting In Mexico And The United States
Alejandro developed an interest in acting at a young age, and by the time he was a teenager he knew that it was something he wanted to take seriously. He began his studies at the Russian Conservatory of Mexico City. After graduating, he moved to San Francisco where his mother lived but realized that he needed to go to Los Angeles to be near more opportunities. He eventually relocated to L.A. where he continued to train at Meisner Acting Studio.
3. He's A Father
Alejandro is the proud father of two young boys. Although he has definitely been married, it's unclear whether or not he and his wife are still together. There isn't much information floating around about her, but we do know that she is originally from Medellin, Colombia.
4. He Met The Real El Chapo In Court
El Chapo is one of the most notorious figures in recent years, and Alejandro got the chance to come face to face with him during El Chapo's trial. Alejandro went to the court room one day during the trial to show his respect, and El Chapo turned around, smiled at him, and waved. Alejandro said, "I didn't smile back. I was just paying respect to him. I was shocked in a way. He has a very intense look. His eyes say a lot. He's a bit intimidating."
5. He Doesn't Like To Do Interviews
Doing interviews is par for the course when you work in the entertainment industry, but Alejandro likes to keep his interviews to a minimum. In a tweet from January 2020, he shared that he isn't really a fan of doing interviews. He didn't explain why but it likely has to do with the fact that he really likes his privacy.
6. He's A Vegetarian
Eating healthy is very important to Alejandro and as a result he has chosen to follow a vegetarian diet. While some people automatically assume that vegan dishes are boring and bland, Alejandro still enjoys food and likes to get creative and try new things.
7. He Spends A Lot Of Time Outdoors
Technology has made all of our lives a lot easier, but sometimes it's nice to unplug and just enjoy the things around us. For Alejandro, this also includes spending time out in nature. He enjoys being in the outdoors and loves to do things like go hiking, exploring, and swimming.
8. He's A Big Music Fan
Alejandro isn't just an actor, he's also a lover of the arts in general. According to Kids in the House, he really loves music and has incorporated this into his parenting style. Instead of playing the traditional lullabies and children's songs, Alejandro played rock music for his kids.
9. He Used To Be A Wine Delivery Person
Like many other actors, Alejandro held down quite a few odd jobs before his acting career took off, and none of them were glamerous. One of the jobs he had was a wine delivery person, but he was fired. He also did valet parking for a while until he was fired from that job, too.
10. He Believes That The Universe Will Always Provide What's Meant For You
There are some people who believe that thinks happen by luck or random chance, but Alejandro doesn't really buy into that philisophy. He told Remezcla, "The universe provides: what's for you, is for you." Fortunately for Alejandro, the universe has provided him with plenty.