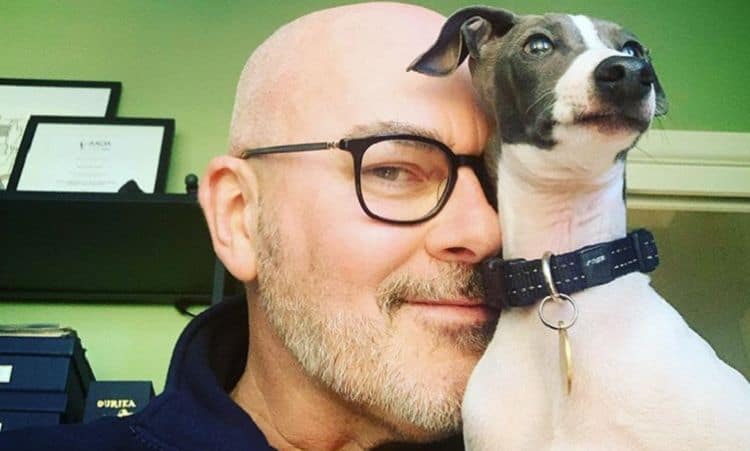 Neale Whitaker has always had an exceptional eye for beauty. His ability to see a space and also envision what it could be has been the driving force behind his successful career in interior design. However, the design world isn't the only place where Neale has found success. He also works in the magazine industry where he is a columnist and an editor. Neale's array of talents have helped him segue to a career in TV where he has become best-known for his work on Love It or List It Australia. If there's anyone who can take a space from bad to beautiful, it's Neale – and he never disappoints. Continue reading for 10 things you didn't know about Neale Whitaker.
1. He's Happily Married
True love isn't always easy to find, but Neale has been lucky to not only find his true love, but get the chance to be with him as well. Neale and David Novak Piper have been together for over a decade. The couple celebrated their civil union in England in 2008.
2. He's An Author
Neale has spent most of his life focusing on writing and interior design, but along the way he also discovered he had an interest in something else: food. Although fell into the foodie lifestyle by accident, it didn't take long for him to realize it was where he belonged. In 2005, he released a book called The Accidental Foodie which contained recipes from a variety of chefs.
3. He's A Dog Dad
Neale and David may not have any children of their own, but they've started a family together none the less. They are both proud dads to their adorable fur babies, Otis and Thibault. Neale loves spending time with his pups whenever he gets the chance and enjoys taking them all sorts of adventures.
4. He's Not A Fan Of Trends
Trends are a part of every industry, but Neale isn't really a fan of them. He says, "I'm not one for trends as I dislike the cookie-cutter approach they can dictate. To be honest, I never want to see another exposed lightbulb as long as I live, but I fear I will. Ditto owls and twig wallpaper. As I've said before, my favourite trend is individuality."
5. He Loves To Travel
Neale has always been the type of person who likes to live his life to the fullest and part of what that means for him is that he loves to travel. Over the years, Neale has gotten the chance to visit different places all over the world including Thailand, Wales, and Italy.
6. He Thinks COVID-19 May Result In Changes For Interior Design
At this point, we all know that some things will never go back to how they were before COVID-19. While there are certain industries that everyone knows have been changed forever, one that many people haven't thought of is interior/home design. Neale believes that the virus will result in more people working from home as well as more multi-generational households. This means that many people will have to make changes to their space to make it more functional.
7. He's A Brand Ambassador
Neale may not look like you're stereotypical social media influencer, but he's become one none the less. The success he's had in his career has resulted in a large following on social media which has in turn made him an attractive partner for brands. He is currently an ambassador for Luxaflex and King Living.
8. He Enjoys Relaxing By The Beach
Neale truly loves what he does for work, but that doesn't mean he doesn't need a break from time to time. He loves to rest and relax as much as anybody else and one of his favorite places to do that is at the beach. When Neale has time off, you can usually find him spending the day hanging out by the water with his dogs.
9. He Draws His Inspiration From Life
Anyone who works in a creative field will tell you that inspiration is of the utmost importance. Without inspiration, it can be nearly impossible to complete projects. Fortunately, running out of inspiration isn't something Neale has to worry about. He is inspired by life itself and all of the experience it has to offer.
10. He's Not Afraid To Take Risks
When it comes to design, lots of people like to play it safe out of fear of going against the grain. After all, there are definitely certain looks that are more popular than others. However, Neale appreciates risks and is never afraid to take the chance to create something unique.
Tell us what's wrong with this post? How could we improve it? :)
Let us improve this post!