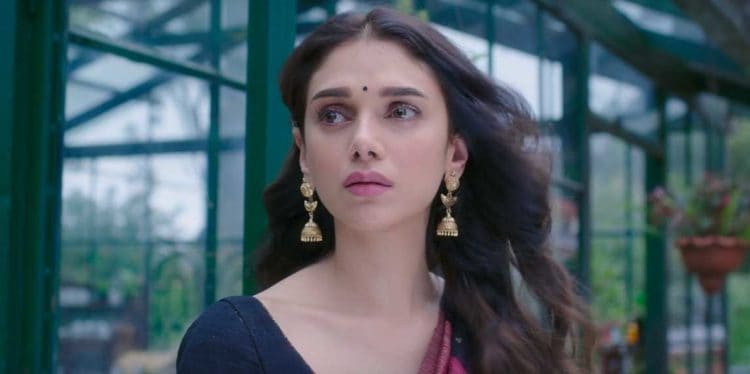 If you're up on your Bollywood actors then you might know a little something about Aditi Rao Hydari or you might not. Bollywood is something that a lot of people have been turned onto in the past decade and more and has been making its way forward in the eyes of casual to dedicated viewers. Barring the more outrageous and sometimes physics-defying movies that are made there are some that are quite well done and deserve the praise they get and more. Aditi is one of those that has paved her own way and managed to show people that she is worth the effort and the praise through a lot of hard work and self-sacrifice that has managed to shape her into the person she's become. The chances are that she might one day come to Hollywood and make it just as big but for right now she's doing just great where she's at.
Here are a few things you might not have known about her.
10. She comes from two royal lineages.
It's not just everyone that gets into show business that's the product of royal lineage, let alone two. She is the great granddaughter of Akbar Hydari, the former Prime Minister of Hyderabad state, and the grand niece of Muhammad Saleh Akbar Hydari, the former Governor of Assam. That's something impressive to fall back on, though it's doubtful that she does for her reputation.
9. She was a dancer at one point.
At the age of six she started learning Bharatanatyam, a religious solo dance that many young women learn in their lives within her country. She was even a disciple of the famed dancer Leela Samson, a rather well-respected individual when it comes to Bharatanatyam.
8. She wanted to be an actress from a young age.
A lot of actors come to the realization that they want to act at some point in their lives but others are certain and set on this idea from a very young age. It would seem cute and even easily dismissed to think that a child knows what they want before they're able to do much more than toddle, but some people claim they've known what they wanted to do all their lives.
7. She chose to keep both of her parents' surnames.
Despite having a very loving marriage her parents split when she was 2. Aditi had a great deal of respect for both of her parents and decided to keep both of their names as a result. In America people tend to go for one or the other, but of course this is usually a personal choice.
6. She made her acting debut in 2006.
Her career is cited as starting in 2007 but she did manage to make an appearance in 2006 that started everything off. It's fair to say that good or bad it was her first time on camera and it might not have been added to her bio as such.
5. She kept her marriage a secret when she debuted for Bollywood.
This was likely done for professional and personal reasons that she didn't want to disclose but the marriage did eventually end though she wasn't entirely vocal about it. One likes to think that the lives of the stars should be theirs without any need to disclose such things to the press, but that obviously isn't the case.
4. She's been fairly busy in her career.
Since 2006 she's kept pretty busy and has made herself a decent career by showing up in films and TV shows throughout the years that have helped to keep her career moving forward and have made it possible for her fame to continue to grow.
3. She's in her early 30s.
Aditi has accomplished quite a bit in her life and at the age of 31 seems to have reached a very high position from which she can comfortably decide what kind of course she would like to traverse in order to keep her lifestyle and maintain her fame.
2. She's very popular on social media.
The number of views she has are in the millions as is the number of followers. She's been seen to be quite popular in her native region and is becoming so in other parts of the world as Bollywood is reaching far beyond its borders to entertain and interest other individuals.
1. She works primarily in Hindi and Tamil-language films.
It might seem to be limiting herself to only work in certain films but it could also be a comfort zone type of thing and therefore a means for her to retain her status as a popular actress and still manage do what she loves to do best. Perhaps one day she'll branch out even more but for now it seems best to stick to what she feels comfortable doing. After all if you can't be comfortable at your job then it really becomes work.
Sometimes just being able to breathe easy on the job makes it that much more enjoyable.