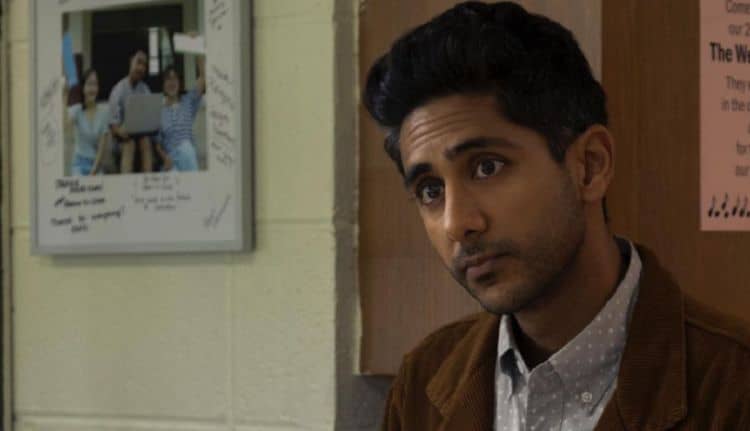 Adhir Kalyan is the kind of actor who doesn't always get the recognition he deserves. While he may not be a household name (yet), a quick look at his resume will prove just how successful his career has been. Since making his debut on-screen appearance in 2004, Adhir has gone on to earn more than two dozen acting credits and the list has been growing every year. Now, Adhir has gotten the opportunity of a lifetime with the series United States of Al. As the show's title character, Adhir has been getting a lot of attention and people are already praising his performance. Additionally, he also has a couple of other projects in the works that are sure to help him keep the momentum going. Keep reading for 10 things you didn't know about Adhir Kalyan.
1. He Was Born In South Africa
Adhir was born and raised in South Africa. Although his nationality is South African, Adhir is ethnically Indian which is the country where his family is originally from. Adhir eventually left the country to relocate to London where he studied acting. These days, however, it looks like he is living in the Los Angeles area.
2. His Role In United States Of Al Has Ruffled Some Feathers
On the surface, United States of Al is a harmless show, but the title character has left some people shaking their heads. When looking at the main character though, some people find it somewhat offensive that Al is Afghani, but Adhir isn't. The idea that brown people can be used interchangeably simply doesn't sit right with a lot of people.
3. His Mom Is A Politician
Adhir's mom is Sandy Kalyan, a well-known politician in South Africa and a member of the country's Pan-African Parliament. She has been heavily invested in several causes over the years including HIV/AIDS awareness and migration. She also has a master's degree in sexology.
4. He Has A Background In Theater
Like many other actors who have been formally trained, Adhir began his career on the stage. He was in several plays in his home country A Christmas Carol and Oliver Twist. Now that his on-screen career has really taken off, it seems that he has decided to focus all of his attention on TV and film opportunities.
5. He Is A Husband And Father
Adhir's career isn't the only area of his life where things have been going well for him. His personal life is also thriving and he recently welcomed his first child into the world. Adhir is married to actress Emily Wilson who is best known for her role in General Hospital. The couple has their wedding ceremony at Umgeni Road Temple in South Africa.
6. He Ran A Marathon
In 2020, Adhir ran in and completed his first marathon. In an Instagram post afterward, he said, "Ran my first marathon yesterday and finished in 3:24:32. Grateful for the experience and all that it taught me, but even more so, for the remarkable people I'm blessed to have in my life."
7. He Loves To Travel
Anyone who has gotten the chance to travel will probably tell you that it's one of the best experiences a person could have. Adhir Kalyan would probably agree. In addition to having lived in multiple countries, Adhir has been lucky to be in a position that has allowed him to visit different parts of the world. Some of the countries he's been to include France and Italy.
8. He Was In Nip/Tuck
I wasn't exaggerating when I said that Adhir's resume was very impressive. While he hasn't always had the biggest roles, he's appeared in some very popular projects over the years. In 2009, he appeared in three episodes of Nip/Tuck. Anyone who was around when that show was on the air remembers just how much attention it got.
9. He Is A Tennis Fan
Distance running isn't the extend of Adhir's love for sports. Adhir enjoys watching tennis and, like most fans, he looks forward for the opportunity to see live matches. In 2017 he got the chance to see the legendary Roger Federer play in person. We weren't able to find any information to suggest that Adhir has ever been a tennis player himself.
10. He Is Serious About Human Rights
Adhir has never been shy about sharing his opinion when it comes to issues surrounding human rights. In the summer of 2020, he participated in a virtual protest called Blackout Tuesday which was aimed at raising awareness for the Black Lives Matter Movement and the overall fight to end racism.