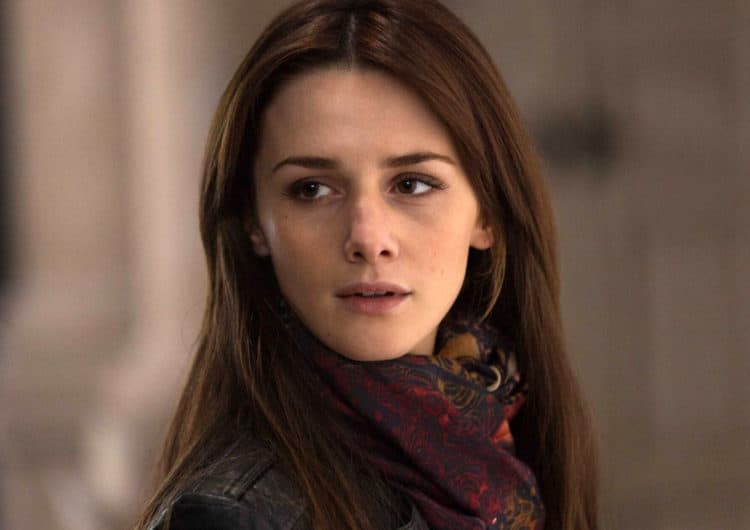 Anyone who watched "Californication," knows Addison Timlin. She's the lovely actress who had the role of Sasha Bingham on the show, and she was remarkable. It's not her only role, but it's one of her more famous works. She's a young actress, and she's very recognizable. However, it seems many people know very little about her and what she's up to. We thought we might rectify that situation by bringing you a little more information about the actress you might not already know.
1. She's From Philly
She was born in Philadelphia, but we are not sure where she was raised. She might have been there with her family, but she keeps the personal details of her life relatively private, and there is nothing wrong with that. She was born there on June 29, 1991.
2. She Just Had A Baby
What's so exciting in Addison Timlin's life right now is that she just gave birth to her second baby. The little girl was born on December 15, and she is very much in love with her little girl. She also shouted out her mother and her sister for being the people who take care of her family at home while she was in the hospital giving birth in COVID times.
3. She's Married
She married her longtime love in 2019. His name is Jeremy Allen White. He's also a famous actor, and he's best known for his work in "Shameless," as Lip Gallagher. Together, the couple has two daughters. The first was born one year before their wedding in October 2018, and the second was born in December of 2020.
4. She Believes Her First Born Has Lived Before
Some might laugh at this, but we think it's entirely reasonable. Her eldest daughter (she turned two in October) apparently spends most of her time in life pretending to be a cat – and her mother points out she's never been around a cat before. She calls her daughter her "1000 year old girl," and we get it. Our middle daughter has occasionally mentioned her previous life to us beginning when she was 2. She said she'd never be a mom because the last time she was a mom, she and her kids perished in a fiery car accident. And she'll occasionally mention something similar without prompt – this is going on 10 years.
5. Her Husband Has Been Her Best Friend for A Long Time
On their first wedding anniversary in October 2020, she mentions that she's so happy to be married to her best friend and the love of her life. She also mentions that her husband has been her best friend for more than 15 years. We don't know if that means they grew up together or if they were together as a couple all this time, but we love it.
6. She's Very Happy
She's a happy woman. She appreciates what she has and who she has in her life, she loves to show appreciation for it, and she's not ashamed that she is happy. She does recognize that the world is absolutely chaos right now, but she will not allow that to diminish her own personal love and happiness for her own life.
7. Her Mother Inspires Her
This is a woman whose entire life can be felt just scrolling her Instagram feed. She calls her mother the most inspiring. She also said that her own mom set the bar so high for being a mom herself, and that's so important. Shout out to Addison Timlin's mom for clearly being amazing.
8. She is Very Close to Her Family
We can tell by her social media posts that her entire family is so important to her. From the new babies in the family – her own and those who belong to others – to her siblings and her parents, she is exceptionally close to those she lets into her life. Her mother, it seems, is the one she is closest to. She loves her to the moon and back, and she is so happy that she got to learn how to be a mother from the best of the best. We love the love she has for her family.
10. She's Very Open, Yet Very Private
Something that is truly amazing about Addison Timlin is that we all feel as if we are living our best life with her. She makes us feel as if she is giving us all the important details about her life. She shares her husband and her babies with us, and her family, yet she gives away nothing. She is private, and she keeps so much to herself. It's an art, and she's perfected it.