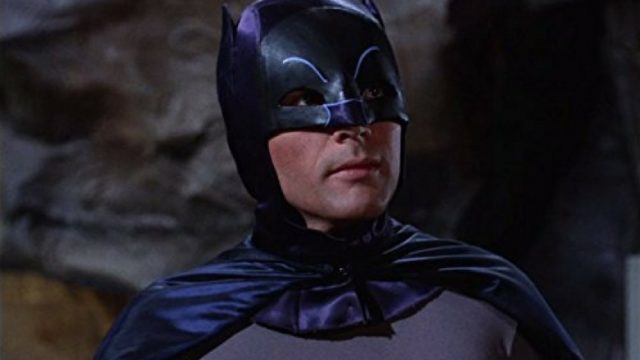 The NBC sitcom Powerless has just gained a Batman. Adam West, who played the superhero in the 1960s TV show will appear on the sitcom as Dean West, Chairman on Wayne Enterprises. West, who previously lent his voice to the show as the narrator for the Wayne Security commercial shown in the pilot, will visit Charm City to inform Van and Emily that, unfortunately, the company will have to make some cuts following an attack on Gotham City. EW hasn't said which episode the actor will appear on
West played Batman opposite Burt Ward's Robin in the Batman TV series which aired on ABC from 1966 to 1968, and also played the role in the 1996 film Batman: The Movie. West resurrected the role a number of times throughout his career and it's the role he's far and away best known for. Though I have to see I think his best work is far and away him lending his voice to the show Family Guy as the Mayor.
Powerless is the first ever DC Comics comedy and it follows the lives of ordinary people who are living in a superhero world. The show stars Alan Tudyk, Vanessa Hudgens, Ron Funches, Danny Pudi, and Christina Kirk.