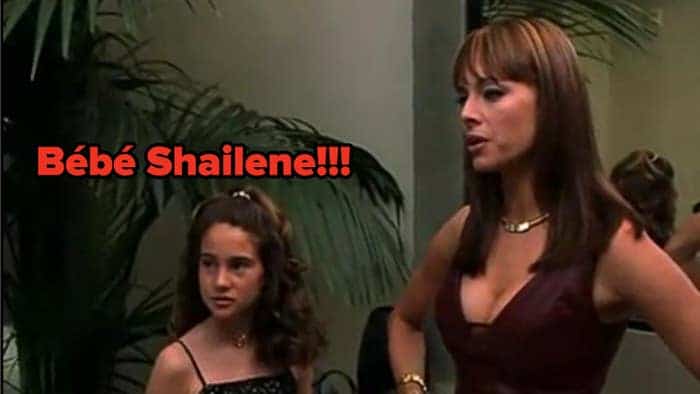 There have been lots of celebrities whose cameos have become highlights of television shows. Hit sitcoms, such as Friends, has seen numerous guest stars, which even include Brad Pitt (Once Upon a Time in Hollywood), Ben Stiller (Night at the Museum), Reese Witherspoon (Water for Elephants), and Paul Rudd (Ant-Man). Medical dramas, such as House and Grey's Anatomy have also witnessed their fair share of memorable guest stars, who usually portray the role of patients with bizarre medical conditions, through the years. It's a clever way to surprise viewers, and keep them looking forward for more. One television series from the early 2000's whose guest appearances you would be surprised to find out was from the teen drama, The O.C. It's time to travel back in time, and look back at the actors, who stirred the pot and contributed to the storyline's many twists and turns. Here are ten actors who you totally forgot guest starred on The O.C.:
10. Shailene Woodley
Woodley (Divergent) played the role of a young Kaitlin Cooper, the younger sister of Marissa Cooper, portrayed by Mischa Barton (Starcrossed), one of the "core four" in the series. The memorable scenes of Woodley involved her love for her pony, China, who was suffering from Alopecia. As the series progressed, the show's creators replaced Woodley with a more grown-up version of Kaitlin, portrayed by Willa Holland (Gossip Girl).
9. Paris Hilton
The O.C. was no stranger to celebrity sightings. The series has seen unexpected guest stars grace its episodes. Who would have thought that you would see Jackass star, Steve-O, or acclaimed filmmaker, George Lucas on a teen drama? Another memorable cameo was Paris Hilton's. The socialite had a brief scene, where she was seen flirting with Seth Cohen, portrayed by Adam Brody (StartUp), and even snapping a selfie with him, calling it "the autograph of the 21st century". Who knew Hilton would be right all along?
8. Paul Wesley
The Vampire Diaries alum portrayed the role of Donnie, a bad boy who caused Havoc in a Newport Beach house party that ended up in a shooting incident, which injured, Luke, portrayed by Chris Carmack (Nashville), Marissa's boyfriend at that time. It's safe to say that Wesley suits his role as a dreamy vampire much better.
7. Morena Baccarin
Fate must have worked its magic early on. The paths of Baccarin and her real-life partner, the O.C. star, Ben McKenzie (Gotham), who portrayed the role of Ryan Atwood, have already crossed in season 3 of the series. Funnily enough, McKenzie had no memory of his first encounter with Baccarin, who guest starred as Maya Griffin, the daughter of the competitor of Sandy Cohen, portrayed by Peter Gallagher (Californication).
6. Jeffrey Dean Morgan
Morgan (The Good Wife) has played diverse small screen roles throughout the years. He is best known for his characters in The Walking Dead and Grey's Anatomy. Morgan played another versatile role in The O.C., in which he guest starred as Joe Zukowski, the former friend of Sandy Cohen, who was put in jail for manslaughter.
5. Olivia Wilde
Who could forget the short-lived yet steamy romance of Marissa and Alex, portrayed by Wilde (House)? It was an experimental time in Marissa's life, which was triggered by her family problems and break-up with Ryan. Wilde played her role as Marissa's lesbian lover perfectly. They could have made such a hot couple, if not for Marissa's undying feelings for Ryan.
4. Cam Gigandet
It's okay to hate on Gigandet's (Twilight) character with a passion. He portrayed the role of bad boy Kevin Volchok, who got into a toxic relationship with Marissa, which ended when he cheated on her. He was also responsible for Marissa's (spoiler alert!) death in the series when he rammed his car into Ryan's, while he was on his way to drop Marissa at the airport.
3. Nikki Reed
Another Twilight star who guest starred on the show was Reed (Sleepy Hollow), who portrayed the role of Sadie Campbell, Ryan's short-lived love interest. Sadie might not have been the best judge of character, as she was also romantically involved with Kevin Volchok, who is somebody you certainly wouldn't want to be in a relationship with.
2. Max Greenfield
Greenfield is most known for his role as ladies' man, Schmidt on the hit sitcom, New Girl. He guest starred in The O.C. in a flashback scene wherein he portrayed the role of a young Sandy Cohen in season 4.
1. Chris Pratt
Viewers got a chance to see a side of Pratt (Jurassic World) that was far different from his superhero role in Guardians of the Galaxy. He portrayed the character of Che Cook, a student activist who influenced Summer Roberts, portrayed by Rachel Bilson (Hart of Dixie), to become a left-wing activist, as well. One of his memorable scenes was when he sang a song about Polar Bears for Seth, with just a guitar covering his naked body.
Tell us what's wrong with this post? How could we improve it? :)
Let us improve this post!