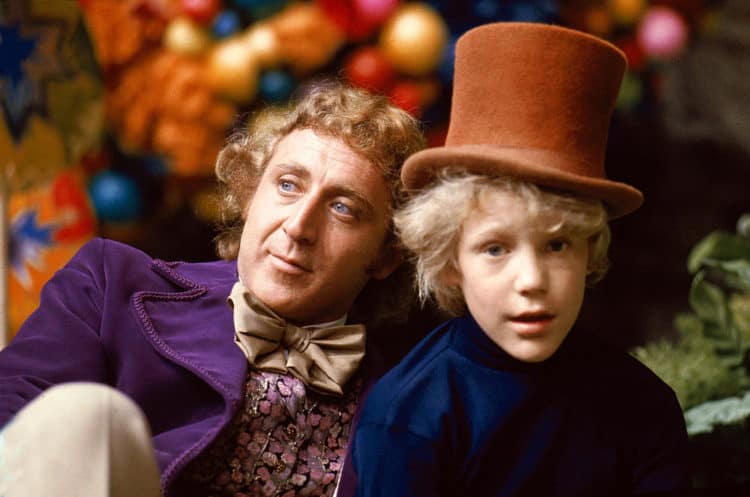 Like many other adults before me, Gene Wilder will forever be my Willy Wonka. And for the record, I'm someone who was still a kid when the Tim Burton movie came out. Okay, so let me be clear here. Like many movie fans, I love Johnny Depp, but his portrayal of our favorite fictional chocolate factory owner was just… kind of creepy. From the way he talked, to the way he smiled, I'm just amazed those parents would let their kids set foot in his factory.
There's a reason why we love Gene Wilder's Willy Wonka so much. He was a role model and icon to children, but he also recognized who the spoiled brats were. Plus, he just knew how to put on a heck of a show with his assistants, the Oompa-Loompas. Did Johnny Depp's Willy Wonka do that? Not really, although I guess they both accomplished the same goal in the end. The only difference is that Johnny Depp's version was way more complicated about it. But you know what? We'll get back to that later.
Speaking of Willy Wonka, I think all the fans would agree that Gene Wilder owns that role. Now I can respect Tim Burton's attempt to revamp the character, but in my opinion, it paled in comparison to the original. Does anyone really disagree? Well, if you think Hollywood shouldn't attempt to put another actor in Willy Wonka's shoes, guess what? They're giving it another shot.
Oh, but there is a catch. This time, we will be seeing not another remake of the original, but a telling of the origins of Willy Wonka. And guess who will be playing him? A fairly young actor named Timothee Chalamet. If you're unfamiliar with his career, check out The King. That's a movie where he proves that he can play a good leading man. He'll also be starring in the upcoming Dune movie, which I am super stoked for. Timothee Chalamet has talent and he's got a bright career ahead of him, but I'll admit, I'm a little iffy on him taking on the role of Willy Wonka.
First of all, and I think the fans feel the same way, but why mess with the story of Willy Wonka any further? I mean, at least they're not giving us another remake, because that's just overkill. To be honest, this whole idea really has me torn. I really don't want the legacy of the Willy Wonka movies to be messed with any further, but I'll admit, a movie about his origins does intrigue me.
Has anyone really wondered how Willy Wonka amassed his massive fortune and built his factory? Behind every great man, there is a great story behind his success. Oh, and how exactly did he become associated with the Oompa-Loompas? Were they his creations? Why are they so loyal to him? These are all good questions, all of which that can be answered in an origins story. The more I think about it, the more I actually want to see this movie. There are a lot of possibilities for this movie, but this could be a much more sensitive story than we think.
Now let's go back to the Tim Burton movie. Yeah, that's the closest thing we got to seeing the origins for Willy Wonka. Basically, the young chocolatier had a lot of daddy issues. His father (played by Christopher Lee), was a dentist who was obsessed with keeping his son's teeth healthy. Perhaps he was a little too obsessive, because his zeal to keep the young Willy's teeth healthy actually caused him to run away. The result: the adult Willy Wonka built his own chocolate factory and became a very wealthy man. So in Tim Burton's take on the character, the origins of the famous chocolatier was basically a story of daddy issues. In the end, the Johnny Depp version did managed to reconnect with his dentist father. It was meant to be a nice touching moment, but I think for most fans, it fell pretty flat.
For a remake that was meant to give us some insight on the origins of Willy Wonka, it certainly didn't go deep enough. Like, nowhere near deep enough. This new movie with Timothee Chalamet has a chance to fix that, but please, just no half-baked subplot that barely touches on his daddy issues. That could be the beginning, but that has to be brief. If there is a reason as to why Willy Wonka wanted to pursue a large chocolate factor in the first place, it shouldn't be a petty reason.
As I said before, there are many routes this movie can take, but if they want a fresh beginning, they just have to do the obvious and not follow Tim Burton's story. Of course, we can see his childhood, but it doesn't have to be dragged out. Heck, it doesn't even have to be the reason why he becomes a great chocolatier. Perhaps he just wanted to build a big chocolate factory simply because he really loves chocolate. That's really all he needs, but what about his desire to share his love of chocolate with children?
In fact, why does he take pleasure in getting the hopes up of spoiled brats only to humiliate them? I mean, they certainly deserved it, but I'm guessing Willy Wonka got their hopes up for more than just wanting to throw them out. Maybe he just wanted to give his Oompa-Loompas a chance to sing? Oh no, I'm guessing the young Willy Wonka was a lonely boy who was surrounded by children of privilege. Those children probably didn't appreciate his love of chocolate, but he probably hoped that he would one day find someone who did.
This needs to be the story behind Willy Wonka's origins. Show us why he loves chocolate so much. Explain to us why he decided to pursue a giant chocolate factory. And yes, what's the deal with his fascination with entertaining children? Gene Wilder made it look fun, but seriously, Johnny Depp's version was super creepy.
So what are your thoughts, Willy Wonka fans? Does the involvement of Timothee Chalamet excite you for this origins movie? Either way, the idea does intrigue me, so yes, I'll take the origins story of the famous chocolatier.