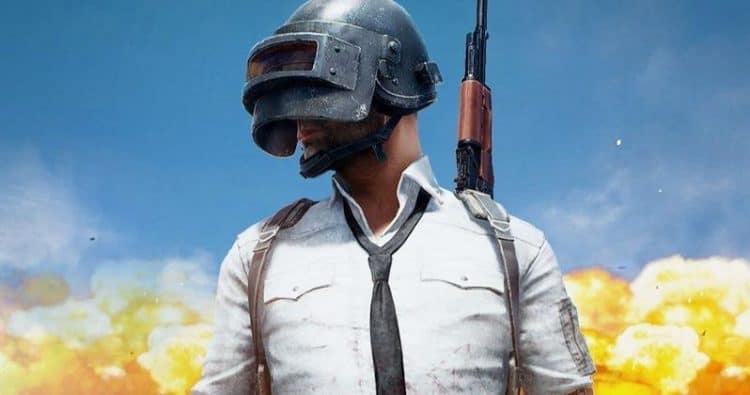 There's no doubt that video games and Hollywood have come together for a great number of adaptations, some that have done better than others, so it's not surprising at all that PUBG, PlayerUknown Battlegrounds, would be given a look, or that Adi Shankar, the producer for the Castlevania anime, would be allowed to helm the attempt. PUBG is apparently one of the biggest gaming experiences around the world with tens of millions of players online at this time, so imagining that it would draw the kind of attention needed to make it into a movie is easy. The only problem is how it might be translated into something that people will enjoy watching. Video game movies, either those based on an actual video game or those like the Ryan Reynolds movie Free Guy, have become insanely popular over the years and have been dominating in their own way. Adi Shanker even had something to say about this via TVWeb:
"As a player, I've been crushing the competition in the Battlegrounds since PUBG released in 2017. I'm grateful to Krafton for the trust and confidence they've placed in me to execute my vision as a filmmaker and I'm excited to embark on this journey together. To me, this animated project represents another step in the evolution of mending the torched bridge between the games industry and Hollywood. I look forward to revealing to everybody what winning a chicken dinner looks like."
To be honest his slightly boastful statements don't make as much sense to everyone as they likely do to him, since 'mending the torched bridge between the games industry and Hollywood' makes it sound as though Hollywood was in the process of giving up on video game movies. Obviously this isn't the case at all since movies based on video games have been a part of the process for decades now. It might be that they're not always as popular or well-liked as other movies, but the general idea is that Hollywood is going to keep trying in order to get it right, which kind of takes the intended force out of Shanker's words since he appears to think that he's doing something revolutionary when in truth he's following the pack and, like many people, doing his own thing that will hopefully be more than a little impressive. With all due respect to Shanker, since he has made his mark in Hollywood already, he's not exactly the first individual to make such boasts of his ability, and he definitely won't be the last. But the trick here is whether he's going to be among the most successful given that he already appears to be quite confident when it comes to this project.
One very obvious element that will be needed in this attempt, which is apparently going to be a series, is a core character, or group of characters, that will drive the story. Unless it's going to be an anthology with many different stories, which might be kind of interesting, then it will need a guiding character to spark off a number of different paths that can be followed. No one is doubting Shanker's ability to create a story that people will want to follow, but his ambitions are definitely set on HIGH since this kind of a story is going to be a serious challenge that will take a great deal of collaboration and careful attention that has to be paid to the various elements of the game that people enjoy the most. Another thing that also needs to be considered at the very least is that the interests of the fans might be best to follow since to appeal to those that play the game it's wise to bring in the elements that people enjoy the most. Be it a favored location or character, or situation even, paying attention to what the fans want when it comes to a story like this will make a big difference between success and failure.
If PUBG is a success then it would be a serious feather in Shanker's cap, but even with a failure, one would have to admit that it would be a stride forward since another attempt following this one would no doubt take into account what didn't work and develop what did. It does feel as though Shanker is trying to put up a brave front to state that he can not only take this challenge on but that he can crush it as well. Many would think that this is the way things need to be, that a little chest-puffing is necessary to make certain that people think that it's possible. In that case, however, it's absolutely necessary to come away with a win, or the illusion of one, which feels as though it might happen if things go the way they need to.