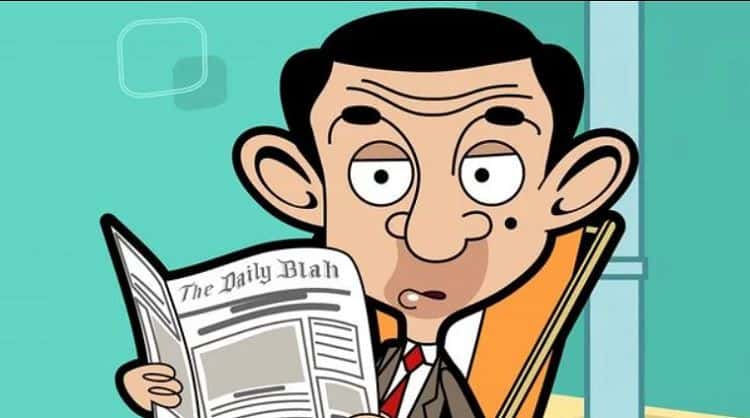 However many people still watch Mr. Bean might want to take note that this animated movie that's coming up could be Rowan Atkinson's last turn as the iconic character that's been around for so long, and for a reason that might be kind of easy to guess at, but hard to hear. Rowan actually doesn't like playing the character any longer it sounds like, which isn't too hard to buy into since the character of Mr. Bean is actually kind of a likable doofus that people are always wanting to see, when in truth Rowan is a very intelligent man that doesn't like playing down to such a level at all times, but has done so on many occasions since the character of Mr. Bean has been seen as one that has entertained quite a few people over the years. But to think that he hasn't enjoyed playing the part for so long is hard to deal with since it makes one think that he would have been better served to find something that he enjoyed rather than put himself through the grueling effort of keeping up the act for so long. But then again, this is one of the downfalls of acting, the idea that they enjoy the pay, but don't always enjoy the work.
Some of us might roll our eyes and offer a sarcastic 'boo hoo' to this idea, largely because actors tend to get paid a great deal of money to complete a role, even if they don't happen to like it, and the sting should be pretty easy to soothe since the pay that comes with it and the fact that he might be stepping away from the role after this animated movie should be a balm that he can get on board with. One might wonder just why actors take on parts that they come to hate, but the payday is usually a little too tempting to walk away from, and no matter how much they dislike the character, the movie, or the overall idea, many actors will keep going back to it since they're getting paid and some of them might actually want to keep people happy. This doesn't sound like the case with Rowan since it would sound as though he's expressed the desire to pull away from the character for a while. If you're still asking why he didn't for so long then you might want to remember that he has been getting paid fairly well for the role, and that's likely a big reason. But there's also the idea that the media could be playing that up a bit too much, and Rowan, despite being tired of the role, is simply ready to move on from Mr. Bean.
There's something about playing a goofy character that can wear on people after a while since some folks might want to play a more serious role but will only be recognized as the lovable doofus they've been playing for so long. When the person playing the role is in fact quite intelligent it's easy to understand how they might feel a certain way about this after a certain period of time. It is a hope that Rowan will continue acting and change the way people see him just a bit by taking on other roles that will actually make him look intelligent, as he has plenty of credits to his name that allow him to strut what he has in terms of intelligence and acting ability, but Mr. Bean and a couple of other similar characters have kind of overshadowed this in a big way, making it clear that people want to remember him as someone that's a bit soft in the head and isn't all there all the time. For some reason, this is more appealing to a lot of people than other roles that Rowan has taken on throughout the years, but it does sound as though he's adamant about stepping away from the role, so people are going to have to deal with it.
It does sound as though making other funny movies has never bothered Rowan since the responsibility of the comedy falls on other shoulders and not just on his as it does with Mr. Bean. This is still something that people might not be as sympathetic to since, again, he took on the role and continued with it long after he started getting fed up with it. Lamenting a job after having performed it for so long is something that many people don't want to listen to since the idea that anyone is going to keep doing something that they don't enjoy is hard to figure out, but when money is involved it's still easy for some folks to gripe while they hold their hand out for that check.
Tell us what's wrong with this post? How could we improve it? :)
Let us improve this post!