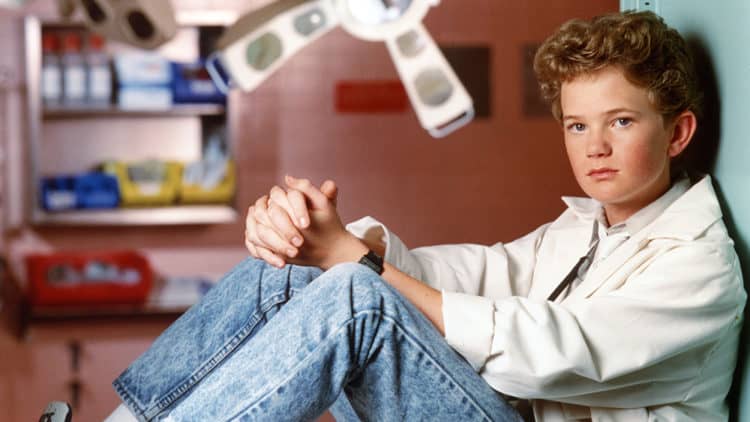 The reboot era isn't going to end anytime soon it would appear since Doogie Howser M.D. is next on the list and in a twist, the Mouse House has decided to keep up with the mildly irritating practice of gender-swapping and will be introducing the show as Doogie Kealoha M.D., and the main character will be a young female that is half-white and half-Asian. Yes, Disney is definitely keeping up with the times since being a white male apparently is no longer fashionable and changing things around for the sake of a reboot has become the trendy and popular thing to do. In essence there's nothing wrong with the main character being female at all, but instead changing just half of it, change the whole thing and give the young girl a new identity while still rebooting the show in order to make it apparent that yes, a young girl can be every bit as popular and intelligent as a young boy. Otherwise it comes down to the 'anything you can do I can do better' routine that's become such a huge practice in Hollywood and has become rather irritating really. While Kevin Burwick of TVWeb might be a little more understand and judicious about this matter one can't help but think that if Disney wants to be seen as innovative and edgy then they'd gladly go all the way and make this new star a POC AND at the same time a neurosurgeon or something a little more impressive than what Doogie attained during his run on TV. Or maybe that would be a little too over the top in Disney's thinking, as they do need people to actually get used to this new character.
In any case the idea of rebooting shows and movies is growing a little tired for some while for others it's still a way to spend their money and be entertained. Thankfully books don't get rebooted, the stories stay the same and for the most part might be given a new edition with a bit of added material but nothing to really change the overall story. These days in TV and movies the stories have been rebooted so many times that it's a wonder that anyone remembers the original. Doogie Howser was one of the best pop culture creations of its time since people were talking about it left and right and were enamored of the show in a way that is still evident with many shows of the current era but is still hard to find at times since there were so many fans that knew everything about the show, or close to it. Rebooting it isn't a huge issue really no matter how it might sound, but giving the lead character her own name instead of keeping the Doogie part is kind of a cheap way to make a show. Why not go all the way and just change it while rebooting the idea? If they're trying to bank on the name of Doogie Howser then they've already failed at least halfway since the main character does have a different surname and she's going to be female, so why not just take that final step and make her an entirely new character that has no real association to Howser at all? There is talk of having Neal Patrick Harris step in for a cameo but as of yet all talks are kind of pointless, largely because there's nothing that can be done while Hollywood is still in shutdown mode and there's no one to run the studio or the equipment.
The rebooting really needs to slow down, but it likely won't since the ideas in show business just aren't flowing as quickly any longer or aren't being picked up by those that could make something happen with them. Instead the studios are picking up ideas that they know have made money in the past and are banking on the idea that people are ready to see them again. The only problem with this however is that some of those ideas weren't that great in the first place while some are almost sacrosanct to many viewers since the shows and the characters in them were meaningful in a big way to some people. One might say that the studios just can't win when it comes to fickle fans, and they'd be right to be fair, but there also times the studios can't win largely because they're not listening to the fans and aren't willing to cater to what they really want to see. If that would finally happen it might be that the studios would find that their ratings would increase and thus their wallets, which are already fat enough, would grow a little fatter. But it takes listening to people, and thus far a lot of Hollywood has missed out on that lesson. Brian Drew of Trek Movie has more to say on that count.