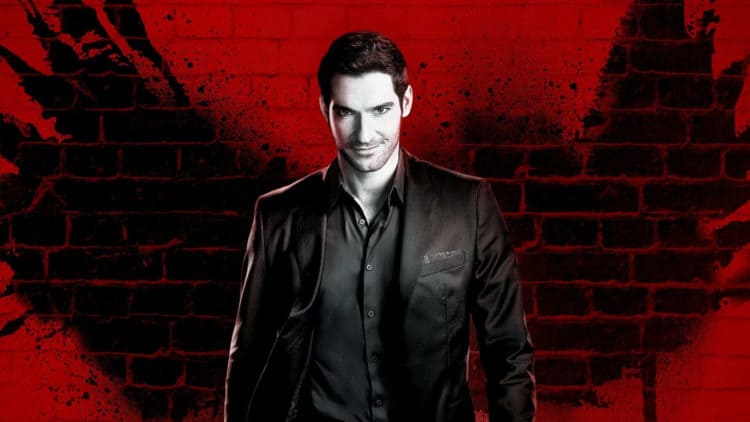 Bored with the pits of Hell, Lucifer has completely taken over Los Angeles. But Lucifer (Tom Ellis), Satan himself isn't the evil, fire-spitting monster that we imagined him to be at least not in this Netflix series. Here are 7 reasons why we love Lucifer's character:
1. He Doesn't Take Himself Too Seriously
Lucifer is a party-loving bachelor who's always looking for a good time. In the first episode, he spends the evening partying in the club he owns and ends the night with two hot babes in his bed. Lucifer is a rich playboy with some narcissistic ways that can be really annoying but he's never demeaning or belittling to people. His sarcastic humor and overly sensual ways make him the most light-hearted devil that we've ever met.
2. Lucifer is very loving
Lucifer's character is very loving despite his "bad boy" persona. Lucifer is committed to helping Charlotte deal with her problems and he quickly brings her into his circle. He shows up for Candy multiple times throughout the series. He's also really great with Chloe's daughter who took a liking to him instantly. Lucifer's therapy sessions with Linda who he is also protective of has helped him build meaningful connections with the people in his life.
3. He is relatable
On the show, Lucifer is haunted by issues stemming from his childhood that affects his interpersonal relationships and how views himself. Lucifer's daddy issues are obvious and it's the reason why he feels as if he's not capable of love.
For all of his life, Lucifer has been desperate for his father's approval and love. He even feels unloveable because of his dad's neglect. In many ways, Lucifer's struggles are relatable because most of us have some type of childhood trauma that has a significant impact on our lives.
4. Lucifer loves Chloe
The slow-burn romance between Chloe and Lucifer has kept us enamored. Although Lucifer is a bit self-centered he is completely dedicated to being there for Chloe in whichever way she needs him to be there. In Season 5, once they are officially together we see that Lucifer just can't keep his hands off of her. It's clear that affection is his love language which is something you would never expect from a guy like Lucifer.
5. He solves crime
In each episode, there's a new case to solve and Lucifer is there to help Chloe solve the case even though he's not really a detective and he's not getting paid for it. The fact that Lucifer rolls out of bed every day to bounce around Los Angeles all day with Chloe solving different crimes just shows how much he cares about the safety of humans. Although he's technically the devil he shows a great deal of love for humanity.
6. Lucifer is a good brother
When we meet Amenadiel we learn that Lucifer has actual siblings. It's clear that they love each other but they have a very estranged relationship which comes as no surprise since Lucifer is the fallen angel that was banished to hell away from the rest of his celestial family. As the show develops, it's great to see how Lucifer's and Amenadiel's bond deepens. Lucifer will do anything for his brother. Amendadiel gets to see that Lucifer isn't a tyrant and that he just has issues.
7. He is irresistible to everyone
Let's be honest, Lucifer is quite the charmer. Although he's a bit sarcastic he makes friends everywhere he goes. He even has an adorable bromance with Chloe's ex-husband. One of the reasons Lucifer is so irresistible to the people he comes in contact with is because of his supernatural ability to compel people to divulge their innermost desires. We also notice that Lucifer's humanity tends to shine through to everyone he has close relationships with.
8. He is talented
No one ever expected the Lord of Hell to actually be able to carry a note. In the first season, Lucifer surprises us with a delightful piano and song number. Tom Ellis sings a song called Eternal Flame. Lucifer also has a special way with words. He can work a sexual innuendo into just about any sentence. He is truly the king of witty one-liners.
9. Lucifer's character undergoes many positive changes
What we love best about Lucifer's character on the show is that he is constantly evolving and changing for the better. While he's still a self-absorbed party-loving narcissist he's learned how to take accountability for his own misfortunate. He's also slowly but surely learning how to deal with the daddy issues that have always haunted him.
Let us know below, what you love the most about Lucifer.