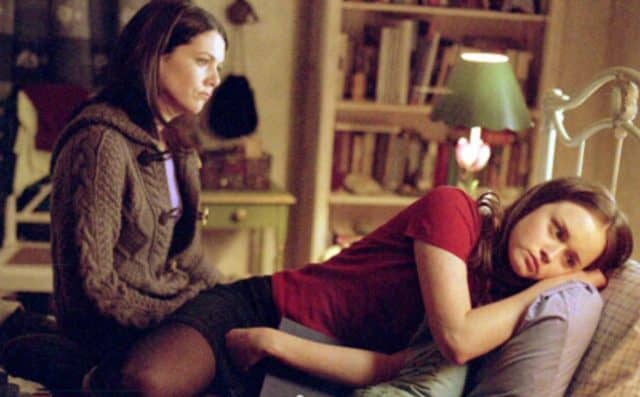 The Gilmore Girls is a television show that is loved by millions. From 2000 to 2007, we turned in every week to see what was going on in the lives of fast-talking mother and daughter, Rory and Lorelai. These two made mothers want to be closer to their daughters. They made daughters want to reach out to their mothers. While every episode of the show is great, there are certain episodes that were exceptionally good.
The Pilot
https://www.youtube.com/watch?v=vrHR2Yvfr2E
This one is obvious. The pilot is where everything started. It is where we first met Rory and Lorelai. The pilot introduces Rory as the overachiever that she will continue to be throughout the entire series. We also get to meet Lorelai's parents, Richard and Emily. When Rory is accepted to the prestigious private school, Chilton, Lorelai must ask them for the money to pay for the school. Since their relationship has been strained for years, we get to see what a selfless parent Lorelai is by asking her parents for help. This show marks the beginning of a wonderful journey.
Season 1 Episode 4- Deer Hungers
This episode makes viewers not only angry, it makes them laugh as well. Overachieving Rory stayed up studying for an English test all night. She didn't realize how difficult and competitive Chilton would be, therefore, she struggles and she panics. On her way to school, a deer runs out of the woods and hits her mother's Jeep. Every time she tells someone that she got hit by a deer, they keep asking her if she hit a deer. Nobody seems to understand that it was the other way around. When she gets to school late, she misses her test. It takes a visit to the school from Lorelai to try to make things better. Unfortunately, she ends up fighting with the headmaster.
Season 2 Episode 21- Lorelai's Graduation Day
When Lorelai got pregnant with Rory while she was still in high school. This didn't give her much time to get an education. When Rory got older, Lorelai worked very hard in night school to get her business degree. When she finally finishes school and she is graduating, it is a huge day for her. She tries to keep the big day from her parents, however, Rory lets it slip. The big day is hilarious. Emily and Richard hire a professional photographer, cameraman, and sound crew to mark the occasion. Unfortunately, Rory doesn't make it. She decides to ditch school for the first time in her life, jump on a bus, and head to New York to visit Jess. She doesn't time things out properly and she misses her mother's graduation. Lorelai being who she is, doesn't take it personally. Even though they embarrassed her, Lorelai is happy that her parents were there.
Season 2 Episode 22 – "I Can't Get Started"
Fans love Sookie and Jackson. During this episode, we get to attend their wedding. While it is a wonderful moment for them, it is not so great for Lorelai. She starts the wedding weekend thinking that her and Rory's father, Christopher, have reunited. She believed that she finally had her chance for the three of them to be a family. Unfortunately, things don't work out that way. Christopher finds out that his girlfriend who he just ended things with is pregnant. Rather than trying to make things work with Lorelai, Christopher leaves her. It is heartbreaking to see Lorelai have everything that she ever wanted only to have it slip away. Luckily, she is able to pull it together and get to the wedding. Before the wedding, Jess and Rory have a moment.
Season 3 Episode 7 – They Shoot Gilmores, Don't They?
This is one of the best episodes ever because is takes place during a town event. The Stars Hallow town events are always great. Seeing Kurt, Miss Patty, Babette, and Taylor always makes for a great episode. This episode takes place during the annual Stars Hallow dance-a-thon. Lorelai tries to find a dance partner. When she finally finds one, his jealous wife ruins her plans. She decides to enter the contest with Rory. Rory's boyfriend Dean decides to support her from the bleachers. Jess is also there. He also wants to be Rory's boyfriend. In the end, Dean cannot handle the obvious attraction between Rory and Jess and he ends their relationship. Rory ends up on the dance floor crying on Lorelai's shoulder. This is a great one.
Season 3 Episode 9 – A Deep Fried Thanksgiving
This is a great episode as it gives us a chance to see how much Luke really cares for Lorelai. After being invited to four Thanksgivings, Rory and Lorelai wonder how they are going to make it to each event. When Luke hears the conversation, he sadly tells them not to worry about making it to his. Lorelai sees the hurt in his eyes and she promises to make it. It is actually very sweet. Their first stop is Lane's house for her mother's Korean Thanksgiving. It is the setting of Lane's first kiss with Dave while he is pretending to be part of a religious band hired by Lane's mother as an attempt to gain her approval. The next Thanksgiving is at Sookie's house. Jackson and his family insist on doing a deep fried turkey outdoors. The next stop is an awkward one at Richard and Emily's house. Finally, they make it to Luke's. On the way by, they stop back at Sookie's only to find her drunk and Jackson and his brothers deep frying anything they can find.
Season 3 Episode 16 – The Big One
This is the episode where Rory gets accepted to Harvard and many other schools. She is supposed to give a speech with Paris at Chilton that is going to be broadcast on C-SPAN. When Paris doesn't show up on time, Rory panics. Finally, Paris arrives and she is disheveled. He found out that she didn't get into Harvard and she has a complete meltdown during the speech. She announces that she didn't get in because she lost her virginity to her boyfriend Jamie. She tells everyone that Rory got in because she was still a virgin. Seeing Paris breakdown and lose control makes this one of the best episodes ever.
These are only 7 examples of out of all of the the amazing Gilmore Girls episodes. In December 2016, a 4 episode revival was released on Netflix. If you haven't seen it yet, you should tune in. There are some pretty noteworthy episodes in the revival as well.
Related Articles
Why the New Gilmore Girls Doesn't Match Up to the Old One
Tell us what's wrong with this post? How could we improve it? :)
Let us improve this post!