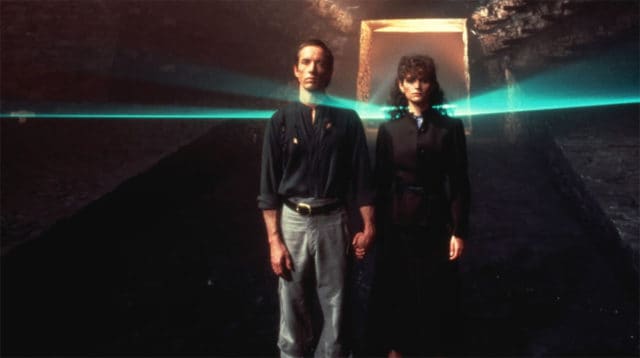 There are so many movies that come out each year that it's easy to turn a blind eye to films that might actually be worth more than the mega-blockbuster that star well-known actors and have recognizable plots. The most underrated movies are sometimes miles above the known franchises when it comes to quality and plot. This is largely because they are attempting to become known, whereas the major franchises tend to slack on quality simply because they know the name will sell.
Here are 5 underappreciated horror movies you need to see
5. The Loved Ones
Beware who you say no to in regards to a high school dance. Some people get depressed and go drink their problems away, others try to drown their sorrows in a quart of ice cream. Lola however looks to get even, and then some. When her crush refuses her invite to the dance she decides to show him just how big of a mistake he's made by torturing him in ways that might have made even Dahmer lose his lunch.
4. Eden Lake
If a bunch of young hooligans start harassing you and making trouble it might be time to find yourself a new spot to relax. This is especially useful if you happen to run into an extremely troubled and very homicidal teen that enjoys torturing and killing others. Standing out as a rather hopeless and far too realistic story, Lake Eden is a pulse-pounding story that will leave you in chills near the end.
3. Splinter
https://www.youtube.com/watch?v=MRmweeHDmqk
An alien infection is a dangerous, uncertain thing, but something that can reanimate any part of a human body, be it the entire thing or just pieces, is infinitely worse. Why such an innovative film as Splinter has been left alone is anyone's guess, as movies such as this tend to draw average to impressive crowds based upon little more than their shock value. The effects are as close to top rate as possible, and even the acting is on point.
2. Triangle
It's almost like a hellish version of Groundhog's Day to be honest, with no end in sight but plenty of chances to change the outcome. Such a twisted story should have easily made the list of top films produced in recent years, but somehow it's been swept under the rug. Or perhaps it's simply waiting for the loop to start again so that it might change the sequence of events once more.
1. Lovely Molly
Demon possession is a very popular subject for horror films, and is a big draw for certain audiences. However the subject matter can at times be considered quite intense for some audiences. This alone can cause such movies to be placed on the shelf to be found later on by those interested enough to give such films a look. Lovely Molly is by far one of the more disturbing films to be released in recent years, but it is still a masterpiece that leaves the viewer just a bit shaken.
Conclusion
Far too many great movies get made and never fully appreciated. When possible it might be deemed necessary to take the time and see what kind of gems are lying around in the wastes just to experience a truly innovative horror flick.
Save