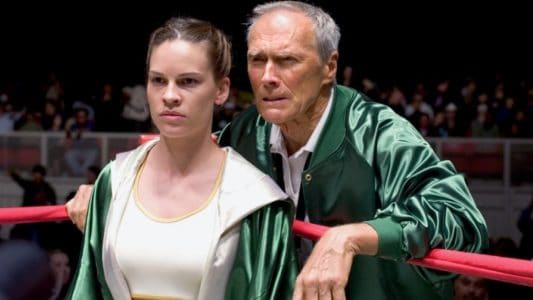 The most exciting time of any given month for me is when Netflix unveils their incoming lineup. Usually there is a steep exchange, with several celebrated classics leaving with only a handful of moderately interesting titles coming in to replace it. Although often a net loss, I can't help but get as wide-eyed as a kid on Christmas as I see what new things I'll be diving into over the next thirty days.
This month, however, is different. Rather than a net loss, the streaming service is posting substantial gains for its digital library. Sure, we lost the Jaws movies and a couple of animated DC flicks, but in return we now have access to Midnight in Paris, Million Dollar Baby, a new season of Archer and the debut of Marvel's Iron Fist. But the best new entries, of course, have been saved for last.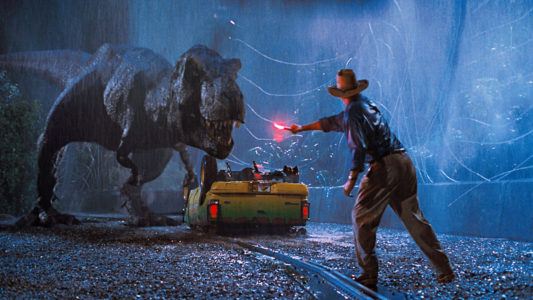 5. Jurassic Park — Also trailed by its first two sequels, Netflix continues its on-again / off-again relationship with the blockbuster dinosaur franchise, proving once again that you can't keep a good series off the service if you really tried. All good things eventually return home, especially ones that keep subscribers returning month after month with fistfuls of cash.
The jewel of the franchise is, of course, the first movie. Not Jurassic World succeeded at overshadowing the original. Based on Michael Crichton's best-selling novel about a theme park for genetically revived dinosaurs, Steven Spielberg's adaptation showcases the filmmaker at the height of his craft directing one of the best casts he's ever worked with. Even with the spotty quality of the later films, a marathon is doubtless in order for this month.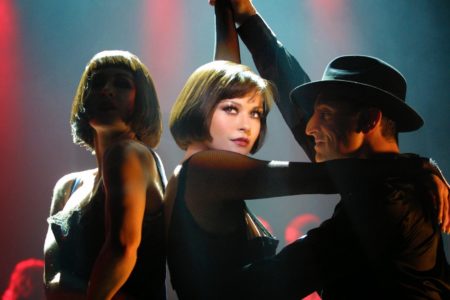 4. Chicago — Now that the Oscars are over and done with, I find myself in want of something exceptional to watch. Marathoning the nine Best Picture nominees has absolutely ruined me for anything less than exemplary. And the movies coming out this time of year, though far better than usual, are still fundamentally lacking by comparison.
So why not chase Oscar-worthy movies with an actual Best Picture winner from the turn of the century? Chicago claimed six Oscars in its day, including the Academy's top prize, against a field that included The Two Towers and The Pianist. It re-envisioned the Hollywood musical for the 21st century and made them the work of serious, live-action talent for the first time in decades.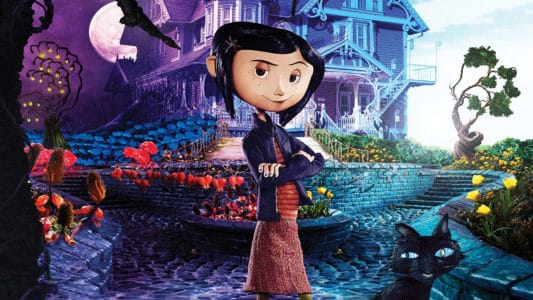 3. Coraline — Although not unexpected, I'm still steaming over Kubo and the Two Strings' loss to Zootopia for Best Animated Film. Sure, Disney's the gold standard of the animated world, but Laika's latest film was a far more viscerally exciting and ambitious narrative than any of its competition.
Helping to off-set the disappointment, however, is the return of the stop-motion animation studio's most popular film to Netflix. Although it lacks the scale of Kubo, it is not less perfectly crafted, and comes with a far darker edge to it than most "kids movies" are ever allowed to have.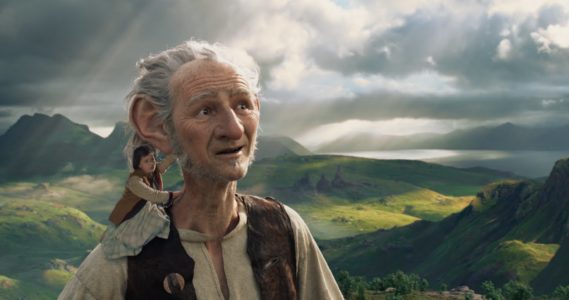 2. The BFG — This Roald Dahl adaptation never received the praise or attention it deserved when it was in theaters. An exceptional film destined to be a childhood classic for the next generation of movie-goers, it played to empty auditoriums when first shown to the public. March is doubtless its first chance to reach a sizable audience and get the respect that it is owed.
Following an orphaned girl who gets swept away to Giant Country, young Sophie must help a kind-hearted giant stand up to his larger-than-life bullies and save the children of England from their monstrous appetites. Impressively acted by the young Ruby Barnhill and the veteran Mark Rylance, this is undoubtedly the best Steven Spielberg movie in years, calling back to the days before even Jurassic Park when he was the absolute standard in children's entertainment. If you have kids, or at least have the faintest glimmer of childishness in your heart, this is an absolute must-see.
1. Memento — Although ubiquitous today with major studio blockbusters and high-concept genre fiction, writer-director Christopher Nolan started his career with low budget art-house films like this and Following (which is also streamable on Netflix). Although a radical departure from his Batman movies, Memento is no less classic: a radical re-imagining of revenge and noir films with the unlikeliest of protagonists.
After an attack the leaves his wife dead and him with short-term memory loss, Leonard takes to the streets to solve the mystery of who attacked them. His every interaction, even with long-time acquaintances, is a first-time introduction, and his body is tattooed with the forgotten clues uncovered during his investigation. Following the story from his unique perspective, it opens with the final scene and presents its story in reverse, creating a disorienting and original film that has yet to be satisfactorily replicated by another filmmaker.
Save
Save
Tell us what's wrong with this post? How could we improve it? :)
Let us improve this post!