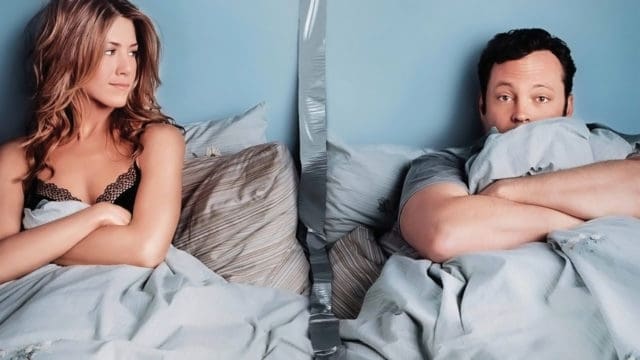 For those of you that have never had your heart broken I'm not sure whether to say congratulations or you poor soul. Breaking up with someone you love is never easy, especially if you've found the one person that makes your heart beat a little quicker each time they enter the room. Movies with break up scenes tend to make you remember how bad that heartache really is, and how devastating it can feel. In truth it's as though someone's just reached into your chest and removed your heart by yanking it down through your guts. Weird I know, but that's how it feels. Some might think that love is nothing but a biochemical process that insures the survival of the species, but movies remind us that it's a lot more than that.
Here are a few movies that remind you of the reality of heartache.
5. Jerry Maguire
To Jerry everything was akin to a business transaction. If it was something he could talk his way through then he knew how to do and how to close a deal. He was all in when it came to taking care of Dorothy's son, and he really liked having her around. But intimacy was not his thing, and until he realized just what it meant to be incomplete without someone in his life he had no idea what it meant to be happy.
4. Good Will Hunting
There are people that will push you away because it's their natural reaction to a situation they don't understand. Will knew about friendship, he knew about the type of connection that meant he had someone at his back and his beck and call when he needed them. But he had no idea what it meant to be in love until Skyla came around. And once he felt that love it terrified him.
3. Mrs. Doubtfire
https://www.youtube.com/watch?v=RyRvL58gpxo
When you pair a free-spirited person with someone that lives by a strict schedule there will be an inevitable clash from time to time. It's something that is as certain as the fact that the sun will rise in the east each day. The issue really comes when those two types can't find a healthy compromise that allows them to be who they are. When that balance is reached then neither one of them can find a fault as easily and the relationship becomes a kind of chaotic harmony.
2. The Break-Up
People are not psychics. They are also not meant to simply give or just take in a relationship. Who was in the wrong here? Both of them to be honest. Vaughn could have kept his head a bit more and actually talked instead of shouted by Jennifer definitely could have said what she wanted rather than expect her man to go out and simply know that she wanted flowers. But the ballet, well, that's kind of up to every individual to sort out on their own.
1. Stripes
In order to make a relationship work you've got to be able to pull your own weight. Much as I like Bill Murray, and I do, he's kind of a louse in this film. He does the bare minimum to get by, expects his girlfriend to support them both, and then just laughs it all off like a goof. So yeah, like the guy, don't like his character's decisions in this film until he becomes the guy you want him to be. It only takes a run through boot camp to straighten him out.
Break-ups are hard, and they only get harder when you really happen to love the person you lose.
Save