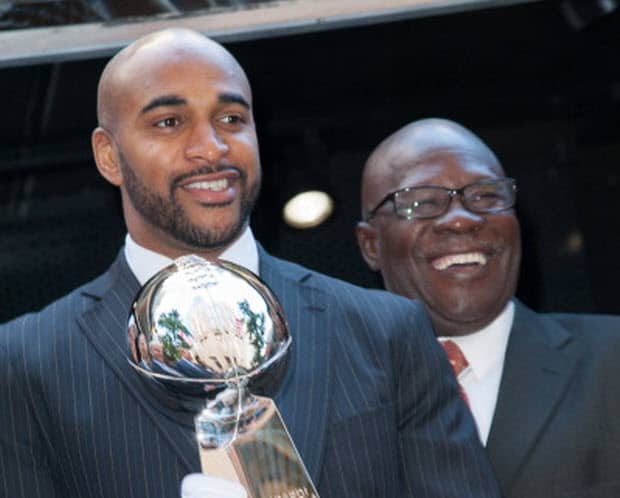 Now that the Super Bowl is set for a couple weeks, with the league-leading offensive juggernaut of the Denver Broncos taking on the league-leading defensive attack of the Seattle Seahawks, it's time to turn to what we should expect in matching these two squads against each other. While you or I may not have a dog in the fight–which is a bit misleading, since we're Seahawks fans–one thing that every sports fans should hope for is a good game and clever commercials. But will that be what we get? Who really knows.One thing we do know is that the ratings better stack up generously with these past games if it wants to live as one of the best-rated ones ever.
5. Super Bowl XXI – New York Giants vs. Denver Broncos
It's hard to believe that this was still early on in John Elway's career, earning a trip to the Big Game in just his fourth NFL season, with this being his first of five total trips in his career. But as it would prove in three of those five trips, Elway found that winning a title was tough work, as his Broncos blew a 10-9 halftime lead by getting completely shutdown in the second half, losing 39-20 to Bill Parcells, Phil Simms, Lawrence Taylor and the New York Giants.
4. Super Bowl XLV – Green Bay Packers vs. Pittsburgh Steelers

Two of the winningest franchises in NFL history took to the field back in 2011 for this contest, making it appealing to both diehards of the teams playing and the neutral fan. And the game itself didn't disappoint, either. Not only was it a chance for Steelers QB Ben Roethlisberger to grab a third career ring, but it was also Green Bay's signal-caller Aaron Rodgers' coming out party, as he grabbed ahold of the reins from the shadows of Brett Favre and earned game MVP, while capturing "Title Town's" first Lombardi trophy since Favre led the team to one in 1997.
3. Super Bowl XLVI – New York Giants vs. New England Patriots
While most fans might have guessed that the first rendition of these two playing in the Super Bowl together back in 2008 would have landed higher because the Pats were going for history, the encore actually scored higher ratings. Though this game didn't give us the catch that David Tyree delivered back in the first matchup, the grab that Mario Manningham had on the sidelines to extend the game-winning drive was just as good. Seems football fans just love to watch the Pats lose, so it's no surprise this game was one of the top-billed ever.
2. Super Bowl XX – Chicago Bears vs. New England Patriots
Personally speaking, we think that this landed the ratings because of "The Super Bowl Shuffle" that the Bears recorded prior to the game, but that's just a guess. It couldn't have been the game itself, because after jumping out to a 23-3 halftime lead, the Bears continued to put their foot on the gas, running away with a 46-10 victory. Yes, this game is what made Ditka an absolute legend as a coach–which may or may not be attributed to the amount of people who watched?
1. Super Bowl XLVII – Baltimore Ravens vs. San Francisco 49ers
Yep, you're reading this correctly–two of the three most-watched Super Bowls have been the last two occasions. Last year's game gave us memorable moments like former Ravens linebacker Ray Lewis' last NFL contest, along with one of the most recognizable franchises in history, the 49ers. Add in a little spice from the halftime show by Beyonce, a power outage that nearly blew-up social media and a contest that came down to a final drive by San Fran, and it's no wonder why this game got great ratings.