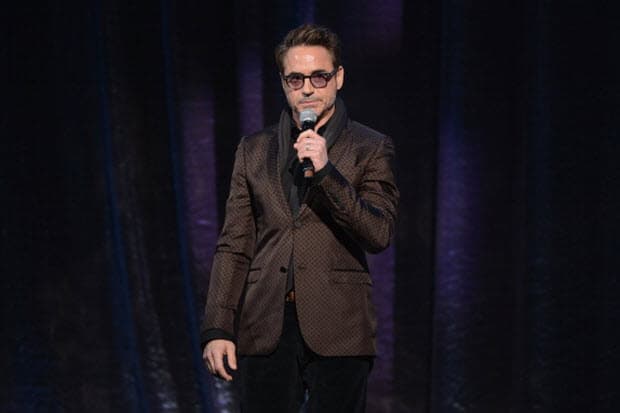 Now that NBC has employed not just one but two former Saturday Night Live cast members as late-night hosts, it got me thinking about some of the other actors got their start on the improv show. Over the years, we've seen some big names come from Lorne Michaels' trusting them act funny and make jokes at others' expense, but what about those who you may have forgotten got their start there? That's why we're putting together a list of five people you may not have known–or just forgotten about–were actually on the show, so read on and see who they are.
5. Julia Louis Dreyfus
As the youngest cast member ever hired for Saturday Night Live, Julia Louis Dreyfus showed that she had a natural ability to make people laugh very early on in her life. Known as the quirky, witty and a bit intimidating Elaine Benes on the hit show Seinfeld, Julia may have been on SNL for three years, but it wasn't until after she left the show that her career really took off. Heck, she even got inducted into the TV Hall of Fame last week, showing her staying power.
4. Rob Riggle
Normally referred to as, "That guy from that one thing," actor Rob Riggle had numerous characters that he played on SNL before seeing his film career take off. People probably know Riggle more for his correspondent role on the Daily Show and from films like 21 Jump Street, The Other Guys and The Hangover, but not too many remember him as a cast member on the late-night comedy show.
3. Ben Stiller
He's a big star these days, but before starring in flicks like Zoolander and Meet the Parents, Ben Stiller had a role on Saturday Night Live. Unfortunately, if viewers didn't happen to catch that month he was on, they would have missed him, because Stiller only lasted four episodes before he walked away to pursue a career in filmmaking. It may not have happened right after he left the show, but it did in the end, so it was a good call by the funny man.
2. Billy Crystal
Billy Crystal has had a pretty remarkable career in film. Hosting the Oscars a number of different times and starring in some big-name films, the actor has even received a number of award nominations that have proven his worth. And just think, he had already seen success in his acting career before coming to SNL as a cast member, which he did so during the 1984 season, which came after he had already hosted the show once before.
1. Robert Downey Jr.
He might best be known for as the title role in the movie Iron Man, but before actor Robert Downey Jr. was saving the world from bad guys, he was showing his funny side on Saturday Night Live. Coming onto the show during the heavily criticized 1985 season, Downey Jr. and his fellow cast mates were hit hard by viewers, but it looks as if he at least got the last laugh, with him becoming an A-list star nowadays.