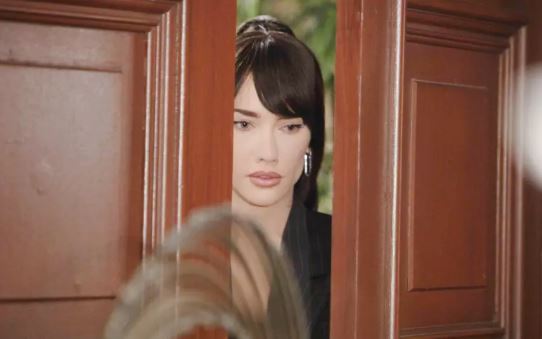 The Bold and the Beautiful fans might agree that 2018 has been one of the best years in a long time. It turns out we all love a good love story, but this is a different kind of love story. We need to back it up just a moment, though. We need to sit back and understand that there is a lot that we don't know, a lot that we don't understand, and many things that we need to focus on if we are going to get this situation to make any sense. We are good with the fact that so many of the people around here are able to get their lives together with the snap of a finger, but no one does it. This year, we've seen a lot happen, and we've loved so much of it. So let's go back and see what it is that's made this year one of the best.
Wyatt's Choices
Has he made the best choices? He has not. He has not made the best choices, he has not made the best decisions, and he has not been the one person who has made something of nothing. But, he's made choices that are for him and him alone — and that is something we love. He's had a rough year with his father and his mother, but he made choices that were meant for him and him alone, and he made it clear he no longer cared what they thought of his decisions and his feelings. That's something we are definitely on board with in this situation. We really loved seeing him lighthearted and happy with Katie.
While we never thought they'd make a great couple, they did have fun and that's what he needed to get his life in order. And that's not all. Then he moved on with Sally, and that has been something we cannot get rid of. We cannot get rid of the fact that we think they have what it takes to be a major couple. We want to see more of them, and we want the writers to get on that so we can have what we are asking for. We don't think it's too much to ask at all.
Steffy's Choice
Okay, okay. This is where it's at. We've loved watching her blossom this year. She went from pathetic and sorry for sleeping with Bill when she thought that Liam was dead to being miserable and pregnant with Liam's baby while also making it clear to Bill he needed to back off. She made it clear she wanted to be with Liam, to have a family with him, and to get Bill out of her life — and she did all of it. But when she got what she wanted, she also found out that Hope was pregnant with Liam's baby.
And then Liam went back to wondering what he should do and how he should do it. Steffy was upset, she made a choice, and she went back on her choice. She made decisions in the heat of the moment, but it did not take her long to realize that pity marriages and revenge weddings were not her style. She didn't want to be under the spell of a man or even with one in her life at the moment. She's got a little girl to take care of, and her mission is to be a good mom. So she made the decision no one in her community has ever made — to be by herself.
She's done with men. She told Liam to marry Hope, she told Bill to get lost, and she told her father she's making decisions and taking over the business. She's done what she can, and she's not willing to stand back and allow anyone else to get in her way. And that, my friends, has been the single best moment of this year. We'd love to see her with a nice man who makes her happy because he treats her well, but we all know that will not happen — so we want to see her strong and on her own rather than with someone who brings her down.