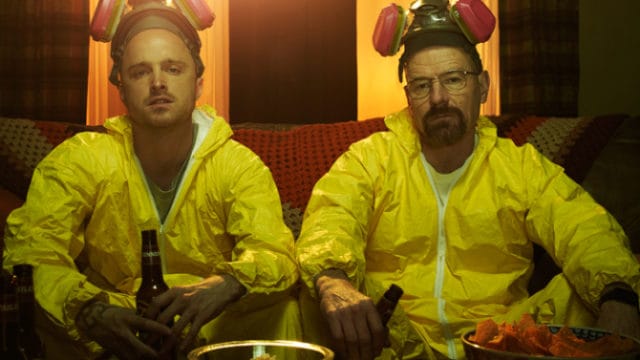 There was a time in history of Hollywood when appearing in a major motion picture was more prestigious than landing a role on a television series. It seemed to emanate a higher level of success along with the prospect of boosting acting careers to super stardom. There is still an element of the old belief alive today, but for the most part, we're finding out that the regulars on our favorite television shows are gaining a more staying reputation and endearment to our hearts. Television is becoming the more popular medium of the modern age. We can catch up on missed episodes on cable's on demand features, or uses any one of the many popular streaming services to watch an entire series of a show. The trends change along with the times. There are television roles that had everyone clamoring for the parts.
Here are twenty of the most sought after TV roles.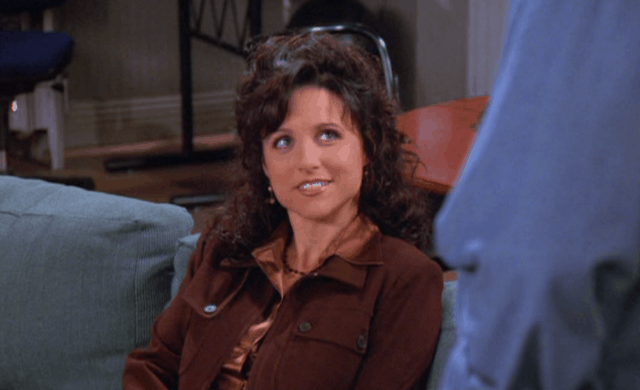 1. Elaine from "Seinfeld"
The producers for the popular sitcom realized that there were not enough women in the show and it needed balance. They made the decision to bring on a major role and this perked everyones ears. The show was a smashing success and they knew that the role could turn into something big. The Seinfeld's decided to choose an actress who had previously been on the show in some capacity. They were looking for someone who could bring the right kind of humor. There were quite a few under consideration as they pored over the past roles, and they decided on creating a permanent role for Elaine Benes, an ex of Jerry's that would be his best friend. Megan Mullally, Rosie O'Donnell and Patricia Heaton were a few that were offered the job but turned it down. After Julia Louis-Dreyfus accepted the role, there were ladies wishing they had seized the golden opportunity.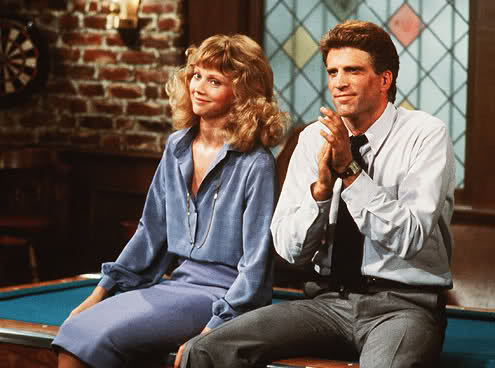 2. Sam and Diane from "Cheers"
Sam Malone, played by Ted Danson, was a handsome and egotistical bar owner who had a weakness for women. Diane Chambers, played by Shelly Long, joined the cast as a waitress in Sam's bar. They developed a unique relationship that kept viewers glued to the set wondering if they were going to relieve the sexual tension they created in the show and get together. It was 11 years of on again off again entertainment. Their love hate relationship was big with fans and the two roles launched their careers to the status of stardom of the Emmy winning variety. Prior to the agreement for Danson and Long to star in the show, executives were considering William DeVane and Lisa Eichorn as well as Fred Dryer and Julia Duffy as possible co-stars. Who knows, perhaps other actors would not have had the amazing chemistry that these two did.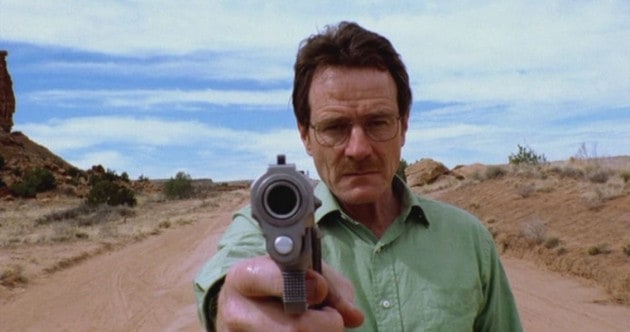 3. Walter White in "Breaking Bad"
Vince Gilligan created the show "Breaking Bad," and he had a good feeling about actor Bryan Cranston. He was a fan and was familiar with his work, but executives on the project were unsure if he would be the best choice for the role of Walter White. They imagined that his work in sitcom roles might have type cast him as more of a comedic actor than the dramatic bad guy that Walter White would be. While producers were attempting to entice Matthew Broderick or John Cusack, neither were interested in the part at the time. Finally, Cranston was offered the role which he accepted and took to new levels of amazing. How about four Emmy Awards for his contributions? It became apparent that this was not the role to turn down and there are quite a few actors who would give their eye teeth to be in Cranston's position.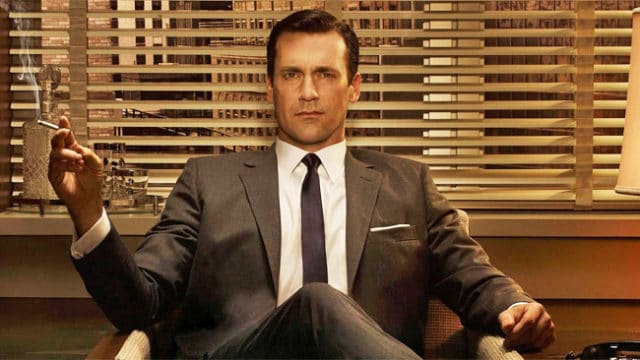 4. Don Draper in "Mad Men"
This was a role that everyone was clamoring after. Among those who auditioned was John Slattery. execs offered the role to Thomas Jane, but he turned it down because he didn't see himself as a television actor. it was a young unknown that tirelessly petitioned for the position until he was finally given a shot at it. John Hamm didn't have much acting experience to his credit at the time, but he convinced Matthew Weiner to give him a chance, and the Emmy winner turned out to be a good gamble.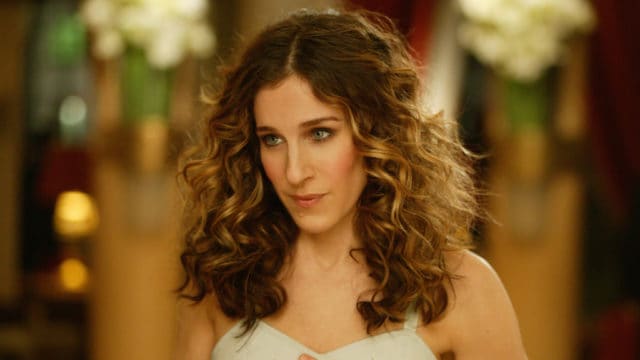 5. Carrie Bradshaw in "Sex and the City"
This was the role that brought Sarah Jesssica Parker to a career pinnacle, but sh wasn't the first choice of the series creator. Darren Star wanted Dana Delaney for the part, but she wasn't interested in a movie that dealt with sex. It was Linda Edelstein who signed a contract in case Parker didn't work out. It was a fortunate decision for her because the show shot to heights and her character became wildly popular with fans.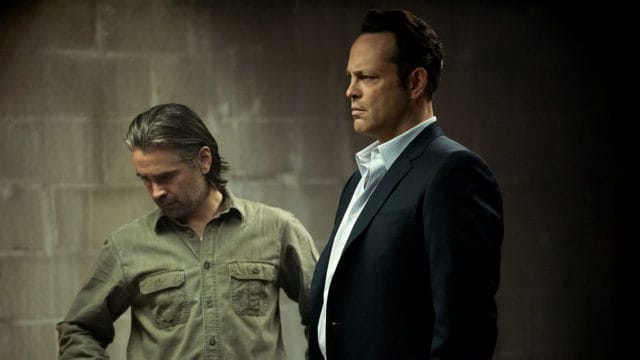 6.The whole cast of "True Detective season 2"
The hit series "True Detective" made its' debut in 2014 on HBO. Who wouldn't want to star in a series that McConaughey and Woody Harrelson took the lead in? It was a limited series, but it turned out to be a multi nominated and award winning show. After HBO announced that there would be a second season, everyone seemed to be interested. Vince Vaughn, Rachel McAdams and Taylor Kitsch were the winners of this round. The names of other interested parties included Ewan McGregor, Cate Blanchett, Joaquin Phoenix, Michael Fassbender, Christian Bale, Jessica Chastain, Elisabeth Mos and Brad Pitt. There may be a third season upcoming but this has not yet been formally announced.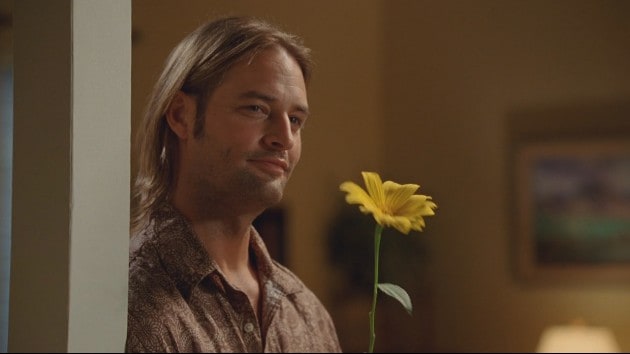 7. Sawyer of "Lost"
The crash of Oceanic flight 815 resulted in a group of survivors who would have to work together to survive on the deserted island they would come to know as their new home. The role of James "Sawyer" Ford was one of the most interesting characters that everyone had an interest in. He was a con man with a ton of charm. Before settling on Josh Holloway, some of the actors considred were Forest Whitaker, and other members of the "Lost" cast including Jorge Garcia, Dominic Monaghan and Matthew Fox.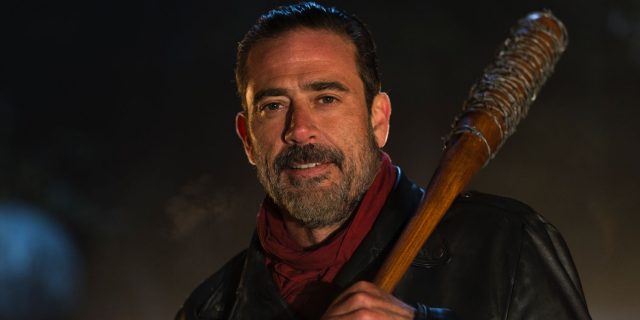 8. Negan of "The Walking Dead"
Surprisingly, this villainous role was something that sparked a lot of interest in Hollywood. Famed actor and author Henry Rollins wanted the part, but didn't get it. Jon Hamm was also interested as well as Garret Dillahunt, but instead it was awarded to Jeffrey Dean Morgan and fans have certainly been okay with that choice.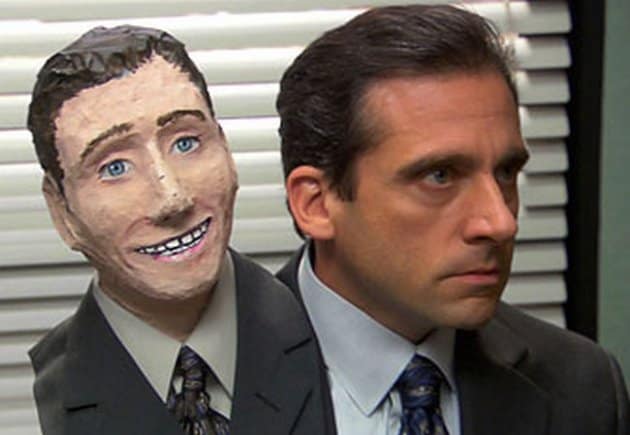 9. Michael Scott from "The Office"
This was another role that was intriguing for actors. Rainn Wilson wanted the part and even auditioned for it, but he's done well in the part that he got as Dwight Schrute. Others who tried out were Hank Azaria and Ben Falcone, husband of Melissa McCarthy. They were joined in their quest by Alan Tudyk and Bob Odenkirk, but all were turned down. Paul Giamatti was their top choice, but he wasn't interested. Instead, the part went to Steve Carell who turned the show into a brilliant diamond.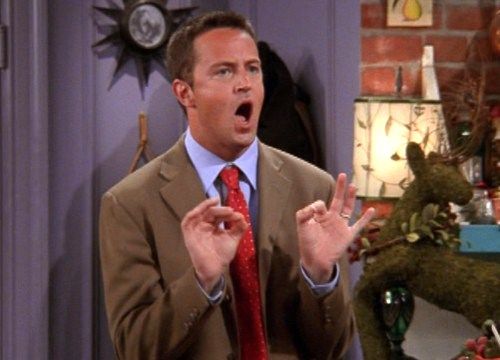 10. Chandler of "Friends"
The sitcom was a new NBC series in 1004 and it had scores of young actors clamoring for the role of Chandler. Among them were Craig Bierko and Jon Cryer. At the time that they were having auditions, Matthew Perry had other commitments. He was committed to a Fox pilot called "LAX 2194,' but they eventually let him out of the contract. He signed for the part and took on the role of Chandler, which he made a great success.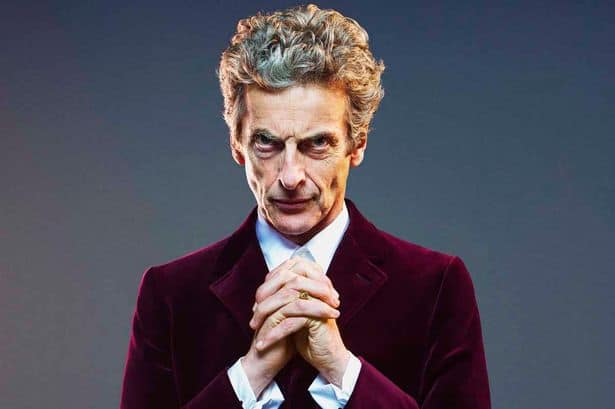 11. The Doctor from "Doctor Who"
This is another sought after role. The revival of the BBC series resulted in a whole lot of actors vying for the role. The ninth iteration of the Doctor was a big deal and actors who were fans, of course wanted to be in on the traversal of time and space. The execs decided that they would keep the chosen actor within the ranks of the British. This left a lot of other actors out of the running. While there were quite a few who were interested, interestingly enough a few turned it down. These include Alan Cummings,, Hugh Grant and Bill Nighy. It was Christopher Ecclestone who ended up with the role, but he left it after just one season.
12. Olivia Pope from "Scandal"
All the actresses of Hollywood needed to hear was that Shonda Rhymes was working on a new series. The lead role would be the "fixer" in Washington, D.C. and it would be a powerful role for any female actress to assume. Connie Britton lost the bid because the role called for a woman who was black. Other contenders were Juldy Smith, Taraji P. Henson and Gabrielle Union. As it turned out, Gabrielle was a serious contender for the part, but it was Kerry Washington who rose to the top and was cast as Olivia Pope.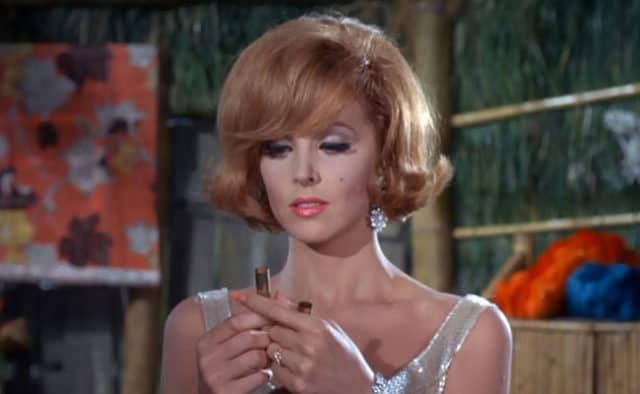 13. Ginger in "Gillligan's Island"
The long running comedy series featured a group of castaways from very different backgrounds. The part of Ginger, the glamorous and beautiful movie star was a part that was considered by Jayne Mansfield. She had considered it, but turned it down because she was afraid that she would be typecast because of the role. Instead, it went to Tina Louise who did an amazing job with the character. Kit Smythe played the original Ginger in the pilot.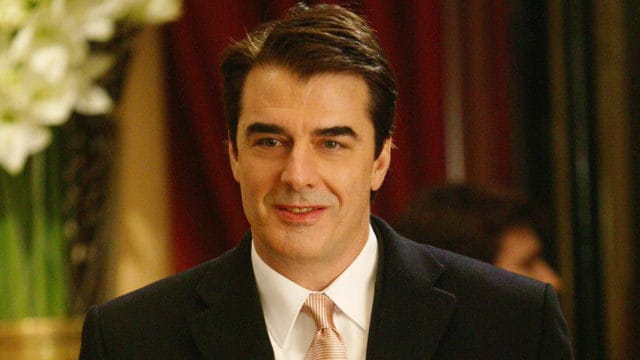 14. Mr. Big of "Sex and the City"
Alec Baldwin initially was the top choice for creator Darren Star. He thought that he would do a good job playing the part of Carrie's love interest, but when he met Chris Noth, his opinion changed. This was a role that had potential and there were quite a few young actors who would have been happy to say yes, but the part went to Chris who brought a lot of his own personality into the character.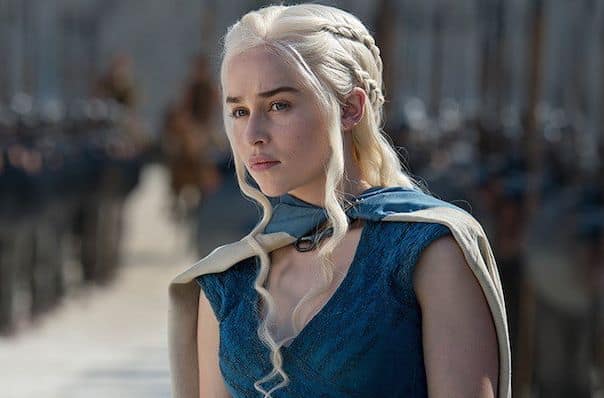 15. Daenerys Targaryen of "Game of Thrones"
This is another role that was much desired in Hollywood. HBO made the decision to bring Emilia Clarke on board for the role. She was relatively new and it was a surprise as it was believed that Tamzin Merchant would be the logical choice. As all of us know this role has turned out to be quite good for Emilia Clarke as well as GoT fans.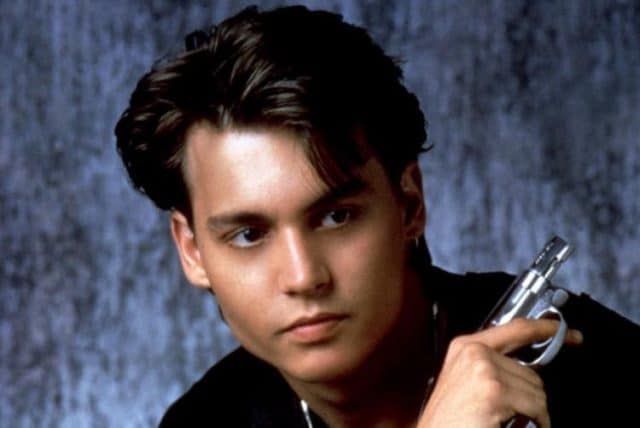 16. Officer Tom Hanson of "21 Jump Street"
This role is another that had a few major contenders for the part. Jeff Yagher was cast in the role. The pilot was made and a decision was made to bring Johnny Depp on board to play the part. He initially turned it down, but after a little persuasion, he accepted and later, he was glad that he did.
17. Danny Tanner of "Full House"
This show became the iconic series of the ideal family life in America. It showed how families stuck together when times got tough. The role of Danny Tanner almost went to actor John Posey instead of Bob Saget. Although producers kept him in mind, he was under a contract with the CBS morning show. Posey was set to play the part, but as luck would have it, Saget got fired from his job and this meant that Posey got fired from "Full House. Exit Posey and enter Saget.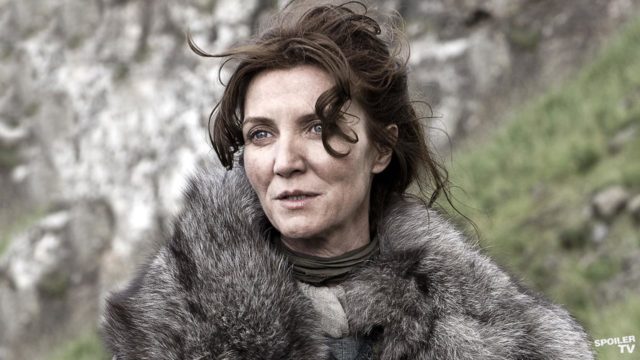 18. Catelyn Stark of "Game of Thrones"
The highly successful HBO series is a cast that quite a few actors would like very much to be a part of. When the role of Cately Stark came up, it was originally played by Jennifer Ehle. It was a much sought after role and when execs offered the part to Michelle Fairley, she accepted.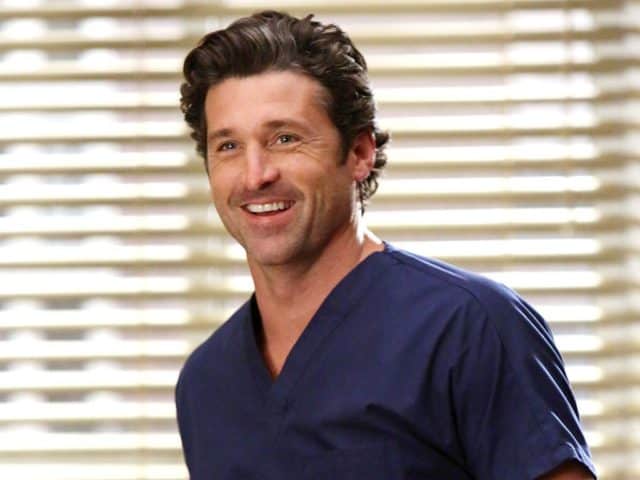 19. Dr. Derek Shepherd of "Grey's Anatomy"
Of course we all know that this is the hot role that most of the guys who were available to work were eyeing. It came down to Robe Lowe as the top pick, but he had scheduling conflicts that prevented him from taking the job. Patrick Dempsey was available and he tore it up, and the hearts of a lot of female fans in the process.
20. Rudy Huxtable of "The Cosby Show"
There were a lot of young actors and actresses in competition for this prized role. In the day, it was considered a really big deal to work with the then iconic Bill Cosby. The role of Rudy was first written for a boy. One of the top runners was Jaleel White, in addition to scores of others. The execs weren't pleased with any of the auditions so they changed things up a bit, wrote it for a girl and met the enchanting your Keisha Knight Pulliam. Jaleel went on to become Steve Urkel and Keisha enjoyed a nice time as Rudy.
Save