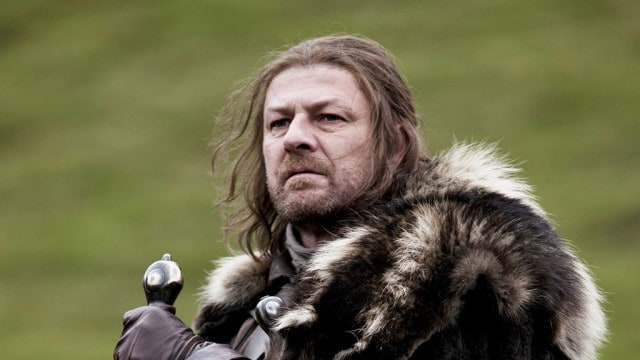 Television shows kill off characters for many reasons. Be it a contract dispute, plot device or illness that causes the actor to leave the show. Some characters can be replaced, just like Darrin in Bewitched, but often they have to tightly shut the exit door behind the character by killing them off. This often leaves the viewers shocked and upset. Okay, so it's not really like someone you know dying but it's traumatic all the same.
Fans can protest, showrunners can get blasted on social media, and many shows wisely leave a main character death till the finale, but not always. The show may sink or swim and a major player death can even lead to the show "jumping that shark". Some character deaths we knew were coming, like Charlie Sheen on Two and a Half Men. It happened off screen and most of us just laughed about it. But many deaths, whether referenced in future episodes or detailed on the screen can really get viewers hopping mad. There are major spoilers below so be warned.
With this in mind, here are 20 TV Deaths That Really Angered Fans.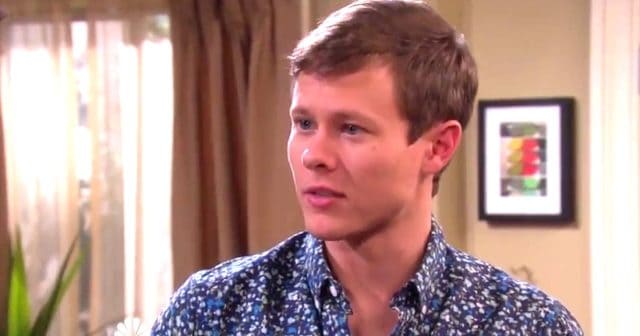 1. Will Horton (Days of Our Lives)
When Will was killed by The Necktie Killer on [easyazon_link identifier="1492629855″ locale="US" tag="tvovermind00a-20″]Days of our Lives[/easyazon_link], soap fans were outraged. Not only was Will one of the first gay characters to be "out" on screen and then get married, but Will is also legacy! We watched his Mom Sami lie about his paternity, saw him as a confused child, an awkward adolescent and then he gets his happily ever after and boom he's gone! And don't even blame the gay storyline as Will's husband, Sonny is still on the show and in another gay relationship. It was just a dumb move. Rumor has it though, that Will will somehow come back, played again by the adorable Chandler Massey and we can't wait!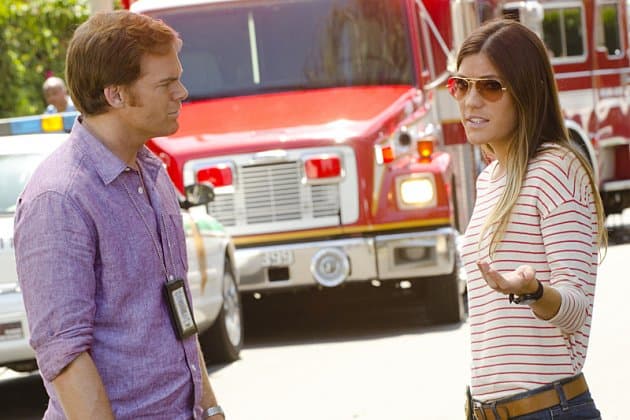 2. Debra Morgan (Dexter)
Yes, we cried when Rita got murdered but Debra? Debra was Dexter's best friend, sister, and true love all wrapped up on in one tough female cop bundle. The showrunners wisely saved her death for last as fans would not have been able to watch the show without her. Still, it was brutal to kill her and let Dexter survive and fans were in a high state of tick off about how they ended [easyazon_link identifier="B01329A15E" locale="US" tag="tvovermind00a-20″]Dexter[/easyazon_link]. Being part of Dexter's life was dangerous, but Debra made it pretty far in the series with lots of narrow escapes. Too bad she could not escape her fate. Fans thought the ending was just wrong without Debra Morgan making it out aliv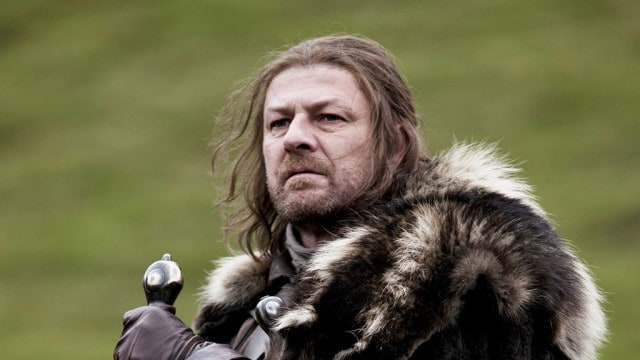 3. Ned Stark ([easyazon_link identifier="0553593714″ locale="US" tag="tvovermind00a-20″]Game of Thrones[/easyazon_link])
We are all used to seeing Sean Bean die on screen, but we were all yelling "NO, NO, NO" when Eddard "Ned" Stark made his mea culpa speech which was not even true and let himself be humiliated but Joffrey beheaded him anyway. Yes, his death is important in the book, and without Ned's death we would not be doing all that speculation on Jon Snow's parentage. Ned died like a hero but we still were revolted seeing his head up on a pike. He was such a great dad too and his daughter and her dumb obsession with Joffrey helped hurl Ned toward his demise. By the time the "Red Wedding" came along we were still angry about Ned so the blow of their deaths was lessened
4. Mary Morstan Watson (Sherlock)
No, Sherlock's death doesn't count because we knew he wasn't really dead but we were mad that they had to kill Mary off during Season 4. Yes, she dies somewhere along the line in the books but in the series her death really serves no purpose other than giving [easyazon_link identifier="B01K5HWFNM" locale="US" tag="tvovermind00a-20″]Sherlock[/easyazon_link] and John a reason to fight and make up again. Yes, in real life Amanda Abbington and Martin Freeman are no longer together, but why not just let John and Mary get a divorce? In season 4 "Three Continents" Watson was well on his way to divorce court with his flirty texts to the women who turns out to be Euros Holmes. Some fans who didn't even like Mary being on the show and interrupting the "bromance" found her death hard to take.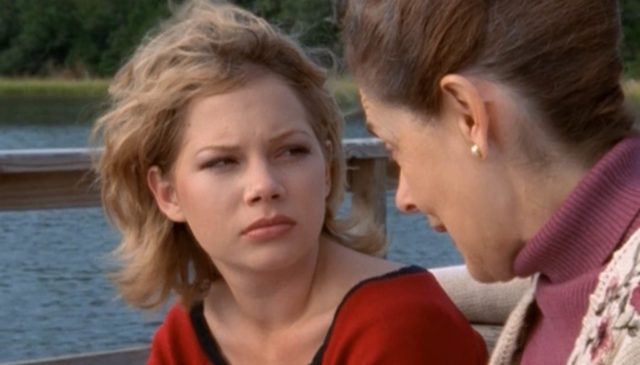 5. Jen Lindley ([easyazon_link identifier="B005CGI3ZG" locale="US" tag="tvovermind00a-20″]Dawson's Creek[/easyazon_link])
So the trampy girl Jen Lindley who we all loved has to die and the worst problem pure little maiden Joey has is who to choose, Pacey or Dawson? This just seemed like such a jip, as Jen was a mom and had such character growth over the series. Sure, it gave Michelle Williams a chance to really show her acting chops in her last scenes, but we as the show was going off the air, why not leave us with the thought that the gang is altogether out there somewhere? "I don't wanna wait, for our lives to be over" only applied in Jen's case.
6. Adriana La Cerva ([easyazon_link identifier="B00L5QX1FO" locale="US" tag="tvovermind00a-20″]The Sopranos[/easyazon_link])
How many of us hated, actually despised Silvio's character after the way he rubbed out Adriana? We also lost all respect for Tony as he ordered the hit after sharing so many great moments with her. Adriana was a fan favorite and we knew Christopher was cruel to her but we always thought Tony would be like a big, saucy eating guardian angel to her. We were also angry at Christopher for killing Cosette, Adriana's little dog while he was high.
7. Joyce Summers ([easyazon_link identifier="B0046XG48O" locale="US" tag="tvovermind00a-20″]Buffy the Vampire Slayer[/easyazon_link])
Bad enough there was hardly any parental guidance around for the Scooby gang, they had to kill Buffy's mom too. This was a turning point in the show where Buffy really had to grow up but it was upsetting to fans to have her mom be killed. Yes, Buffy dies in the series too but comes back so her death doesn't register that high on the outrage scale. Buffy wanted to stay dead because she was in heaven anyway.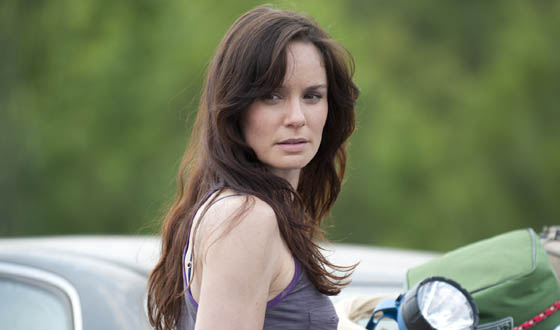 8. Lori Grimes ([easyazon_link identifier="B06XFC7C5D" locale="US" tag="tvovermind00a-20″]The Walking Dead[/easyazon_link])
Cesarean childbirth during the zombie apocalypse is hard and the gang, particularly Carol, tried their best but no dice. Lori was super annoying at times but we wanted to see how she and Rick would play out long term after the Shane affair. It was a gruesome death and Carl had to kill his "Walker mom" so it seemed excessive. But speaking of excessive….
9. Glenn ([easyazon_link identifier="B01L1DTIIO" locale="US" tag="tvovermind00a-20″]The Walking Dead[/easyazon_link])
TWD fans just lost it! Completely covered their eyes and cried with Negan took him (oh yeah, and Abraham) out with Lucille. It was gruesome, it was graphic and it was just awful for fans who loved this character who had been with us since the first episode. We thought he might be dead, but no he survived a walker pile on just to be killed soon after. Yes, Negan kills him in the comics, but fans were furious. Why didn't they kill Eugene instead? Unlike Lori and Rick, everyone shipped Glenn and Maggie till a death much later on do they part. TWD is not the same without him.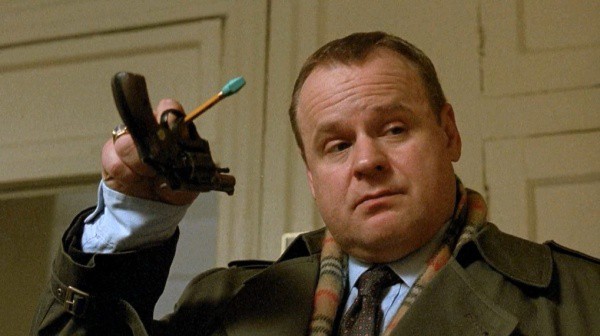 10. Max Greevey ([easyazon_link identifier="B00GGLCSUC" locale="US" tag="tvovermind00a-20″]Law and Order[/easyazon_link])
Just when we got the feel of the show and really liked the partnership between veteran cop Greevey and Young Turk Logan they go and kill Max! Yeah, we were outraged and could not help grieving for Greevey when he was shot and the show went on to play partner lotto for Logan.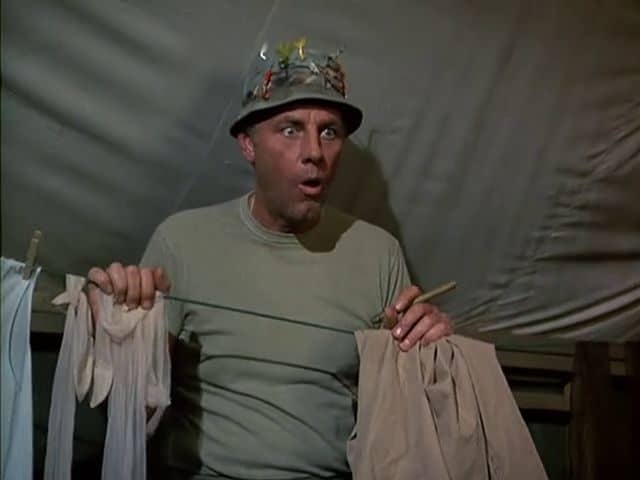 11. Colonel Henry Blake ([easyazon_link identifier="B00BMJ7ZKG" locale="US" tag="tvovermind00a-20″]M*A*S*H[/easyazon_link])
War really is hell when you have watched these smart talking doctors save lives season after season only to see a major cast member die during a helicopter ride in the end. This is another example of ending a series by really ending the all together ensemble good feeling camaraderie of the cast, and fans were livid.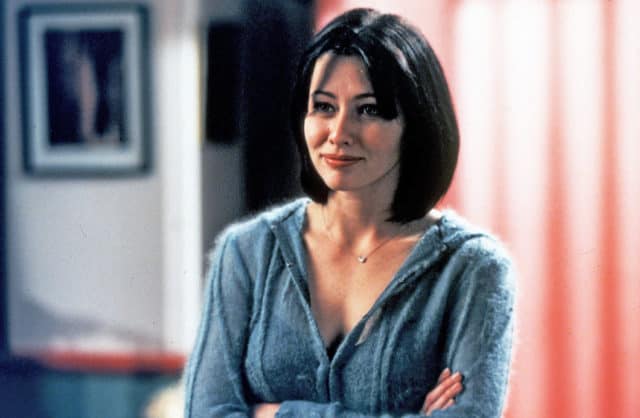 12. Prue Halliwell ([easyazon_link identifier="B00MWP6Y5Q" locale="US" tag="tvovermind00a-20″]Charmed[/easyazon_link])
Yes, Shannen had her issues with the cast so she had to go–and she wasn't going off to Europe or somewhere for a while, this witch was going to be "really most sincerely dead" so there was no chance of a character reprisal. Instead, we got Paige, who was okay but could not fill the void. Fans were not pleased and it's hard to watch those reruns knowing that Pru's awesome days are numbered.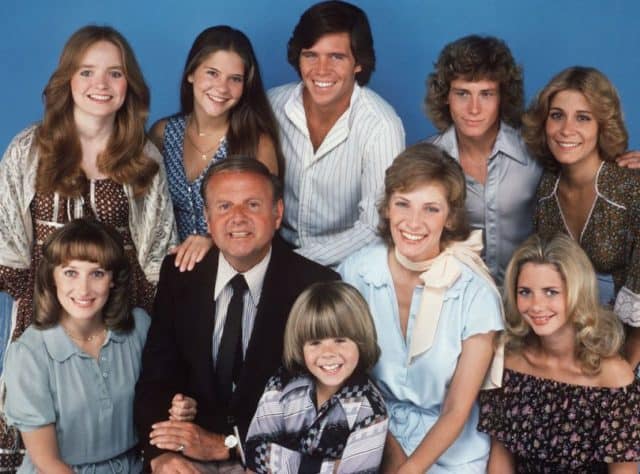 13. Joan Bradford ([easyazon_link identifier="B004FGR2EW" locale="US" tag="tvovermind00a-20″]Eight is Enough[/easyazon_link])
The show had the perfect mom, played by beautiful blonde Diana Hyland, The actress, unfortunately became while filming season one and was dead before the second episode aired. Fans understood why Hyland had to leave the show of course, but the dad instantly fell in love and got married just a few episodes later. Fans found it tasteless that the kids, and Tom, had no real grieving period for mom and another actress (Betty Buckley) was plunked right in too soon.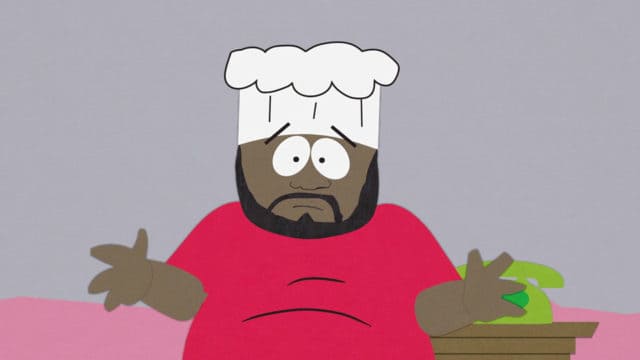 14. Chef ([easyazon_link identifier="B01HU4QX40″ locale="US" tag="tvovermind00a-20″]South Park[/easyazon_link])
Chef wins for the coolest character on South Park, Unfortunately, Isaac Hayes didn't like the way the show made fun of Scientologists so he left and fans were mad, mostly at him for depriving us of the voice of reason on the cafeteria line. However, in true South Park style, Chef was brought back as a robot, reciting previously recorded lines by Hayes so the fans didn't have time to be angry for long.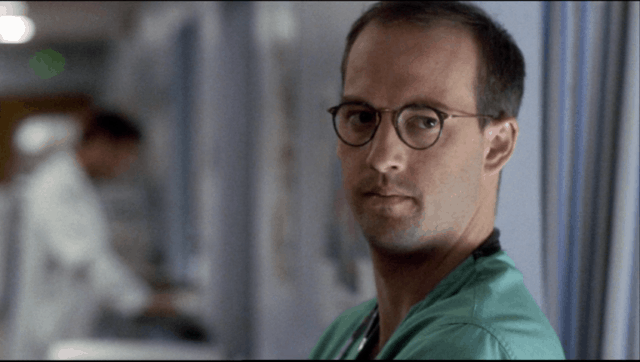 15. Dr. Mark Greene ([easyazon_link identifier="B00FOGH2RY" locale="US" tag="tvovermind00a-20″]ER[/easyazon_link])
Dr. Greene was going off the rails a bit even before his on screen demise. Actor Anthony Edwards left the show to spend more time with his family so they had to end his story arc. Instead of having him just transfer they gave him a brain tumor, and he went away and died, just like that. He's not the only upsetting death on ER, but one of the most fan enraging.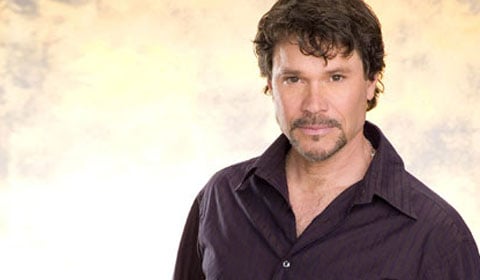 16. Bo Brady ([easyazon_link identifier="0060391715″ locale="US" tag="tvovermind00a-20″]Days of Our Lives[/easyazon_link])
Another soap opera legacy character that we knew since he (and we) were kids, and he was presumed dead but then came back to guess what? Die again! That ended the super couple of Bo and Hope but he is still often mentioned on the show as Hope is getting married yet again, this time to Sami's reject, Rafe Hernandez. Fans did not want Bo to leave his "fancy face" when he just got back.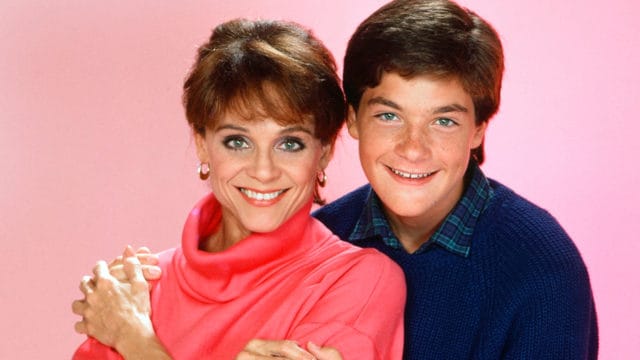 17. Valerie Hogan (Valerie/The Hogan Family)
What do you do when your main character is the iconic Valerie Harper and she wants more cash? Kill her off of course and can just change the name of the show. They thought it might work well like other dead mom shows like Full House but it crashed and burned without her as fans did not like the show without her or the way Harper was treated.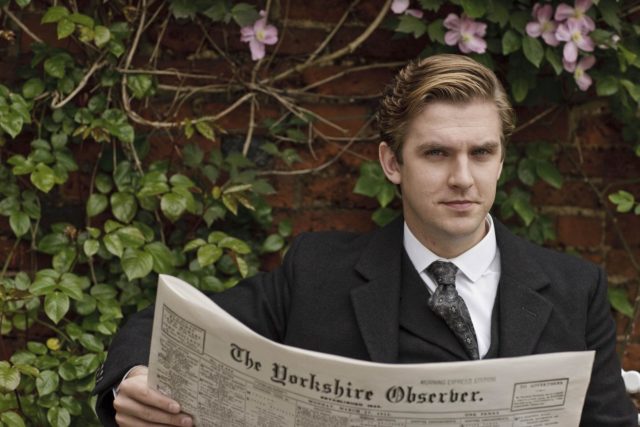 18. Matthew Crawley (Downton Abbey)
Oh my gosh! No one saw it coming. One minute Matthew, newly a dad is driving along happy and then boom! Fans were so upset although many US viewers who saw it on Masterpiece had spoilers from fans across the pond but we were so upset that they killed him after most of the plots hitched on those two cousins with the same last name living happily ever after.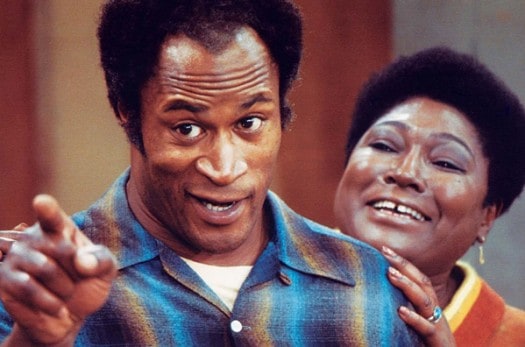 19. James Evans Sr. (Good Times)
Due to a dispute about how black people were portrayed on the show, John Amos walked out the exit door. Fans were so angry as finally we had a black family on TV with a strong, hard working man at the helm and we loved him for himself and how he related to his wife and children. Many black families have awesome dads and we did and still don't have enough of them represented on TV. We can't blame Mr. Amos but we were sure mad at the showrunners for not listening to his suggestions. Florida Evans, the original crossover character from The Jeffersons was okay but we wanted the whole family together.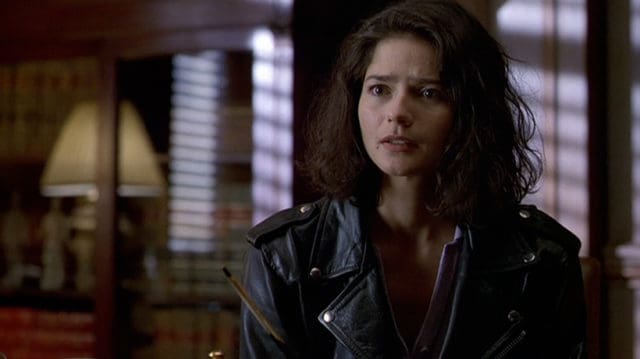 20. Claire Kincaid (Law and Order)
It was death at the execution for Claire Kincaid as she and Lenny Briscoe were traveling back from witnessing a man die in a controversial episode about capital punishment. That truck came out of nowhere and t- boned them and fans gasped. Fans were also mad that this death affected Lenny, who has enough guilt trips of his own to last a lifetime.
Save
Save