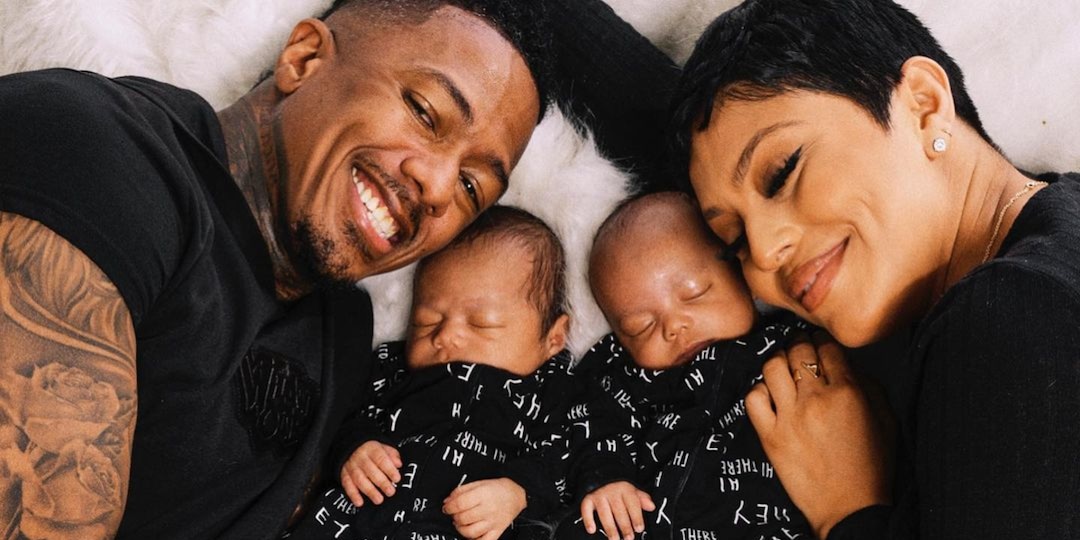 The world is curious about Abby De La Rosa. Who is she, though? The truth is that she is one of five women with whom Nick Cannon has babies. She is the mother of two of his sons and is currently pregnant with his ninth baby. Her baby will be the fifth child born to Cannon since June 2021 and his sixth child born in less than two years. Because of the non-traditional manner of their relationship, the world wants to know more about Abby De La Rosa. Who is she?
1. She's Dating Nick Cannon
She's one of the girlfriends of television host Nick Cannon. She is his third baby mama. They've been together for several years, though we are unsure of the precise timeline. We know they welcomed their first babies on June 14, 2021, which means they've been together since 2020.
2. She's a Twin Mom
She is a twin mom. She is the mother of Nick Cannon's second set of twins. He shares a set of twins with his ex-wife, Mariah Carey, and now with De La Rosa. They have twin boys. Their names are Zion and Zillion (and Zillion's middle name is Heir). Their boys turned one in 2022, and they are darling.
3. She is Expecting a Third Baby
It was rumored for some time that she might be pregnant with Cannon's 9th baby, but no one confirmed. Finally, in June 2022, the couple announced they had a ninth baby. This news came out around the same time his other girlfriend, Bre Tiesi, gave birth to Cannon's eighth child, a little boy.
4. She is a DJ
When she's not busy being a mom to a set of active twin toddlers, she works as a DJ. She's well-known in the DJ circuit, but this is not her only job. She also works as a model. She's a voiceover actress, and she works as an influencer online.
5. She is Young
She's a 90s baby all the way. She was born on October 25, 1990. This is exciting because she is also due with her third baby on October 25, 2022. While most babies do not arrive on their due date, she could potentially share a birthday with her baby. That would be darling.
6. She Loves That Her Kids Have Multiple Siblings
Not many women in the world would love to welcome a set of twins with their man only a few weeks before he welcomes a baby with another woman. She's not one of those women, though. She loves that her kids have multiple siblings. Cannon's seventh baby, a son, was born just weeks after her own set of twins. Sadly, his son passed the same year from brain cancer.
7. She Lost a Baby
Though she and Cannon had twins in 2021, they were pregnant prior to the twins. She found out she was expecting her first child with Cannon in April 2020, but she later lost the baby. She was devastated. By October 2020, she found out she was pregnant again. Thankfully, this pregnancy lasted, and she welcomed a set of twins.
8. Her First Pregnancy Was Unplanned
She is clear that the first time she and Cannon got pregnant, they did not plan to. They were great friends, but they did not mean to end up pregnant. After losing that baby, however, their goal became to have a baby together. They were shocked to find out it was a set of twins, but they were excited to have their babies.
9. She's Friendly With One of Nick Cannon's Other Girlfriends
Or exes. We don't know. We know that she is friendly with one of his baby mamas. Whether it is Mariah Carey, Brittany Bell, Alyssa Scott, or Bre Tiesi, we don't know. She won't share, but she does share. They have coffee and chat. She likes her, but she's also made it clear she's never met the other mothers of her boyfriend's babies. While he might like to have kids and be in relationships that make him happy, he is not bringing his children's mothers together for fun.
10. She Does Not Define her Relationship
All we can get from her is that it works and is untraditional. They seem to be good with the lack of monogamy in their life, and who are we to judge? He's been called a great father by all the women with whom he has children, so there's that. He's putting his kids first, and that is what matters.