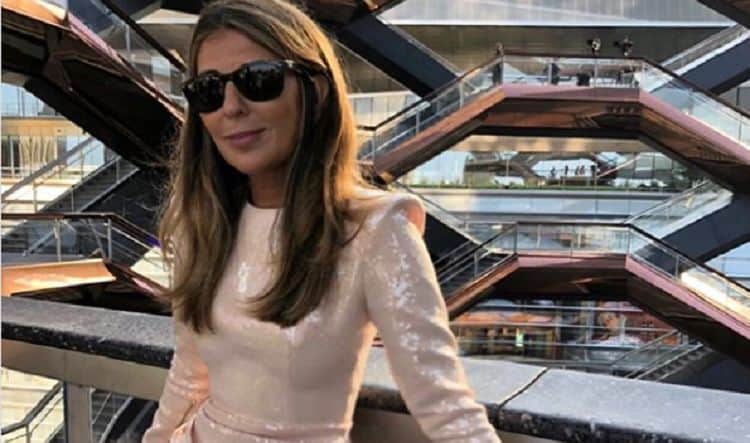 Some folks know what they want to do from an early age and push as hard and as far as they can to reach that desired goal while others take their time in order to sort things out before finally settling in to whatever path they choose. Nina Garcia seems to have had a pretty good idea of what course she wanted her life to take from a young age and has been following that sense of purpose for a while now. At this point she's definitely found her calling and is very happy where she's at and is also quite successful. As an editor in chief of a very prominent magazine she's one of the most important people in the business and has a lot of responsibility that's laid on her shoulders continually, though she seems to wear it more like a mantle than anything and has shown the fashion world that she's worth a great deal to the business.
Here are a few things about Nina you might not have known.
10. She moved from Colombia to the US at the age of 15.
People come to the US from all over when it comes to school, jobs, or just finding a better life. America is a land of opportunity still though there are plenty of places in the world that offer a great education and places to work. The US however is still apparently seen as one of those that offers a great variety to the many that want to visit or become residents of the country.
9. Nina is the former fashion director at Elle magazine.
With the vast number of titles and labels within the fashion business it's hard to know just whether or not 'director' is a high rank or if it's something that sounds impressive but is still many upon many steps down from being a person in charge. To many of us it would sound authoritative since directing does mean that there are people beneath the person working while they are overseeing their efforts.
8. In January she had a double mastectomy.
She underwent genetic testing to discover if she had a mutation that could lead to any type of health risks and it turns out that she did have a mutation that could make her far more likely to develop breast cancer. Nina put this surgery off for four years before finally going through with it.
7. She's very proud of her culture and heritage.
Nina is a very proud of her Latin heritage and believes that her people bring a wealth of ideas and innovation to the fashion industry. She's used this to fashion her career into what she wants and has done a great job in showing the truth of how her culture does in fact contribute a great deal to fashion.
6. Nina started out in an internship at Perry Ellis' public relations department.
This is one thing that should be stressed to anyone that wants to go into big business, you need to start at the bottom and work your way up. If you luck out and are able to skip the bottom then great, but don't always expect to be given a lucky break. Most people have to start from the bottom and work their way up so as to prove that they're worth keeping around.
5. She's been a judge on Project Runway since the first season.
Who better to use as a judge on a reality show about fashion than someone that has made it their life's passion? She's been around since the beginning and her input has been invaluable since Nina has been making fashion her business since she was still fairly young.
4. Social media does seem to love this woman.
She doesn't boast the millions that you might find on a lot of models' social media but she does have a healthy following of half a million or more with shows that people do pay attention to those that are responsible for how the models appear and how their reputations are built.
3. She's a former creative director for Marie Claire.
Nina has been around a bit as you can see and she's been connected to some of the biggest names in fashion throughout the years, meaning that she's likely been on the forefront of a lot of different shifts in fashion.
2. The reason she was fired from Elle is still kind of unknown.
She's not really clear why she was fired in the first place, but when they brought her back as editor in chief it didn't seem to matter since her new, elevated position was something that allowed her a lot more freedom to do what she wanted.
1. She's written four books on fashion.
If nothing else convinces you that she's an authority on fashion then four books that people have found interesting enough to read should.
If you're into fashion she's probably a good name to read up on.
Tell us what's wrong with this post? How could we improve it? :)
Let us improve this post!