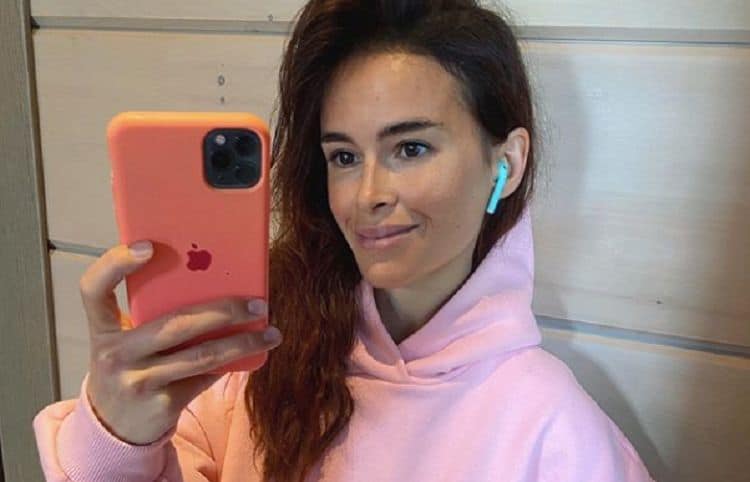 For a while, it seemed that Miroslava Duma could do no wrong. The entrepreneur sat at the helm of some of fashion's most influential companies and was lauded for her contemporary take on culture, art, and fashion. In 2018, the tide turned against the Russian businesswoman when she was accused of making a series of racial, transphobic and homophobic comments. After a relatively quiet 2019, she hit the headlines again in early December after revealing she'd been diagnosed with cancer earlier that year, and been given only 7 months to live. Now believed to be in recovery, Duma seems to be enjoying a renewed zeal for life and has spoken about the new perspective her condition has given her. Find out more with these 10 facts.
1. She's a serial entrepreneur
After making a name for herself as a Project Director at Harper's Bazaar, Duma made the decision to branch out as a freelancer. After spending several years freelancing for the Russian editions of magazines such as Vogue, Tatler, Forbes Woman and Glamour, she started her own company, Buro 24/7, a website dedicated to art, architecture, cinema, fashion, music and style, in 2011. 6 years later, the company acquired a controlling interest in fashion magazine System; that same year, Duma launched investment and technology company, Future Tech Lab (FTL).
2. She's a major investor
In addition to her main assets of Buro24/7 and Future Tech Lab, Duma has built up an extensive portfolio of investments. To date, her most notable investments have been in Reformation, Dropel Fabrics, RewardStyle, and Finery. Clearly a woman who likes to keep busy, she also serves on the board of Diamond Foundry of San Francisco, and as a mentor at New York Fashion Tech Labs.
3. She was given 7 months to live
According to an Instagram post made by Duma in early December, she was diagnosed with a rare form of lung cancer in the early part of 2019. According to the prognosis, she had only 7 months to live. 'Earlier this year I was diagnosed with a rare lung disease, and given [seven] months to live,' she wrote.' It was crazy scary then, but looking back, I realize that the past few months of recovery were possibly the happiest months of my entire life. 'I stopped running the marathon. I realized how much I love life; how beautiful our world is and how much I want to stay here with the people I love.' Duma, who didn't elaborate on what her specific diagnosis was or what her new prognosis is, then went on to note that a silly mistake made by her attorney had led to the diagnosis, although again, she left us hanging about what that silly mistake was.
4. She's been accused of racism
In 2018, Duma came under fire after sharing a message sent to her by designer Ulyana Sergeenko to her Instagram story. The message read 'To my n****s in Paris', a reference to the song of the same name by Kanye West and Jay-Z. As a result of the media storm that followed, Duma was removed from her position on the board of The Tot, a children's company she started with Nasiba Adilova in 2015 and dropped from Buro 24/7.
5. She caused outrage in the LGBTQ community
The race controversy of 2018 wasn't the only time Duma has made a blunder with her choice of words. Within a few hours of her posting her divisive Instagram comment, a video surfaced of Duma in 2012 at a lecture titled "Fashion in the Internet Era" in Moscow hosted by the BrainON Intellectual Club. When a journalist quizzed her on her thoughts about blogger Bryanboy's style and transgender model Andreja Pejić modeling swimsuits, Duma replied that she thought the pair were "weird" and should be censored in case they caused the wrong kind of influence on young boys. "Seeing that video was really shocking," Bryanboy told Elle after the video emerged. "I have incredible respect for Mira. She's someone I look up to. What's she's done in this industry is admirable. So, to see her speaking in front of young people and spouting homophobic and transphobic propaganda? It's disgusting. It's wrong."
6. She issued an apology
Shortly after the storm broke over her transphobic and racists comment, Duma issued an apology. "I sincerely apologize for my regrettable Instagram story that went out. The phrase referenced is from a Kanye West and Jay Z song by the same title. The word is utterly offensive, and I regret promoting it and am very sorry. I deeply respect people of all backgrounds and detest racism of discrimination of any kind. My organizations and I are committed to our core values of inclusion and diversity." She later went on to issue a similarly groveling note of apology in reference to the video from 2012, saying that she had since "evolved" as a person, and that the comments from earlier that decade were not reflective of who she is today.
7. Don't call her a socialite
Despite being a regular on the international fashion circuit, Duma has always laughed off the idea she some kind of party-loving "It girl". "For me personally, yes, the socialite label did bother me as it couldn't be further from the truth," she told BoF. "You'll never see me drinking and dancing at fashion parties… After all the shows, presentations, meetings and business dinners [during fashion week], I'm straight back to the hotel putting my kids to bed."
8. She's a serial philanthropist
In addition to her title as an "influencer", Duma can also claim to be a committed philanthropist. As well as serving on the board of Natalia Vodianova 's Naked Heart Foundation, she sat on the host committee of the 2017 Stanford Philanthropy Innovation Summit and is the founder of Peace Planet, a foundation that provides medical aid and relief to children.
9. She's an in-demand public speaker
Thanks to her international fame, Duma is hotly in demand as a keynote speaker. As well as serving as a panelist at, among others, the Financial Times Business of Luxury, DLD conference in Munich, Vogue Fashion Festival in London, and New York Academy of Sciences: The Change Fashion Challenge, she organized the panel on the "New Era of Commerce and Trade" at the St Petersburg International Economic Forum (SPIEF).
10. She has three children
Duma is happily married to fellow Russian entrepreneur Aleksey Mikheev. Together, the couple shares three children.