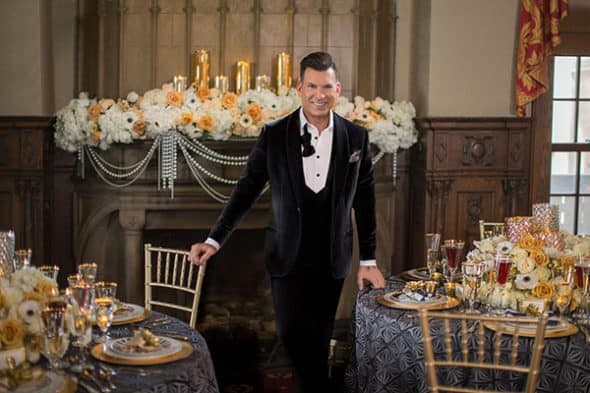 There are a lot of shows dedicated to weddings and My Big Live Wedding is perhaps just another one in the bunch is what a lot of people might think. They'd be right in part but at the same time it seems as though it might not be entirely accurate. Yes it's bound to be something of a spectacle and yes it's going to be inviting people into the lives of those that they know nothing about, but it's been proven that people like these shows so creating another one should provide a decent turnout in viewers. That and the fact that the host, David Tutera, is something of a celebrity in his own field, is enough to think that it might have a decent shot at making it past the first season. So far it would seem that things are going just fine and everyone has been fairly satisfied, but it's wise to hold back on judgment until the season ends.
Here are a few things you might not have known about the show.
10. Couples do have to audition to be on the show.
It isn't a 'come one come all' type of thing, as the couples will have to face a screening process and therefore be selected by criteria that is no doubt going to be somewhat strict but not to the point that it might exclude a large percentage of folks. It'd be interesting to know what they were really looking for.
9. Those couples selected will have some of the most dramatic stories to tell.
No doubt you're going to hear some of the most sappy, romantic, heartfelt stories that people can come up with, and hopefully all of them will be true enough without any need to dramatize them in order to make ratings. A lot of people have very true love stories that happen to them and it'd be nice to see the more authentic ones make the cut.
8. The show is just what it sounds like, America gets to watch a live wedding taking place.
As awkward as this might sound to some to others it's a way to get their wedding paid for perhaps or at least to get it at a lower rate since you can imagine that the couples won't be made to pay for as much if anything at all seeing as how the show stands to make a good deal of money from this venture.
7. David Tutera is a well-renowned wedding planner.
Apparently he is one of the best in his field and is highly skilled when it comes to planning and pulling off a wedding, which is no doubt music to the ears of the couples he'll be working with. To read up on him it would sound as though he's been doing this kind of thing for a while.
6. Tutera has also hosted several other TV shows.
This isn't his first time around to be honest and it's not his first time with weddings so it's bound to be seen that the couples are in good hands and will be given the kind of treatment they want but also the kind of advice they'll be likely to need since Tutera is the kind of guy that can walk the walk.
5. So far a lot of the articles read about the same when speaking of the show.
You'll read a lot of lines that sound the same and that appear to have been copied and pasted or perhaps you'll be reading the same article published under several different headings. No matter what there's not a lot of diversity when it comes to describing this show so far, which is either a clever way to keep the details hidden and make a person watch, or an indication of something else.
4. This is being lauded as being a unique experience.
In terms of the professionalism and the lack of drama one could definitely say that yes, it is in fact a very unique experience. But in terms of being a wedding show that features a love story that is translated into the show, not really. Everything from Say Yes to the Dress to Bridezilla and in-between can be compared as another wedding show, with many differing shades that exist between each one.
3. California seems to be a very popular spot thus far.
It's definitely the most prominent location during the season since three episodes are scheduled to be in Cali. This could mean that it's closer to the base of operations and therefore easier to manage, but it could also be that the stories they parsed out were simply impressive enough to include three from the same state.
2. So far 3 episodes have aired.
It might be worth the time to take a look and see what the show is about even if it's not your cup of tea.
1. Unlike many wedding shows this one doesn't seem to be built around drama primarily.
It's not another Bridezilla, as seems obvious from the description and the layout of the show. So don't think you're walking into another shouting match between an irate bride and, well, everybody.
Check it out, if only for the sake of curiosity.
Tell us what's wrong with this post? How could we improve it? :)
Let us improve this post!