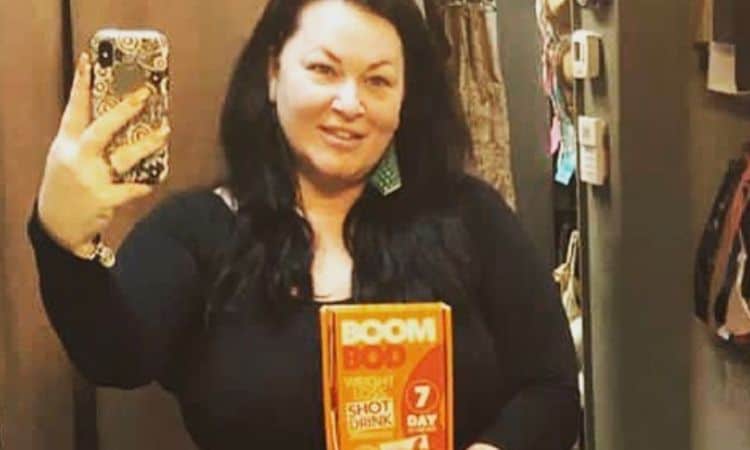 If you're not a fan of "90 Day Fiance," you might not be familiar with Molly Hopkins. She's a bride who appeared on the fifth season of the show, got married, and went through a lot of issues with her husband. Of course, that tends to happen when you marry someone you really don't know that well because they want to come from another country and be with you. We aren't saying it doesn't work – because it can work – but when you're on national television trying to live your life together for the first time, well, it's not always the best option. However, she was on the show, she gained many fans in the process, and she took on a life of her own. We thought we might catch up with her and get to know her a bit better.
1. She's Not Against Dating Outside the US Again
Perhaps her marriage did not work, but that doesn't mean she wouldn't date a man from another country again. She is open to anything that life wants to send her way. She maintains her positive attitude even after being hurt and being upset, and that's something so admirable. However, she's not going to be the person to help her potential future long-distance love get to America. He'll need to do that on his own.
2. She Met Her Husband on Vacation
While so many of the stars of this how meet men and women in other countries who live across the ocean in countries far, far away, she's not one of them. She met her husband, Luis, in the Dominican while she was on vacation. They fell hard and fast for one another. They might have been in different countries, but they weren't incredibly far apart.
3. Her Ex Is Remarried
They did try to make things work for their marriage, but it ultimately did not work. She ended up asking her husband to leave her home and her life. Their divorce was finalized in 2018. Her husband has already moved on and remarried another woman who lives in the states.
4. She's Living Healthy
One thing she's decided to do with her life is change her habits and become a healthier version of herself. Since decided to take on a healthy lifestyle of eating well and working out, she's been able to lose more than 40 pounds. She looks spectacular, and fans are so happy for her healthy journey. She continues to inspire.
5. She's a Cover Model
Her journey has had a profound affect on her life, and not just in a way that is sheer vanity. She's also had a lot going on that is so exciting. She recently graced the cover of PLUS Model Magazine wearing lingerie and looking fierce. Her self-confidence is inspiring to so many of her fans, and so many are happy to see her using her platform for such good.
6. She Believes Her Ex Used Her
It cannot be easy to go through a marriage that doesn't work out, but it has to be even more devastating to realize that your marriage didn't work out because you suspect your former spouse only needed you to get into a country. It's what she suspects happened when her marriage ended after only six months, and she's come to terms with the fact that her marriage was never going to last. She's owning it, and she's working through that.
7. She's a Georgia Girl
It's not difficult to see that when you realize it, is it? She's a Georgia native, and we just knew it based on her charm and her manners. Only southern raised women are that charming, right? She did everything she could to focus on her own life when she was done with her marriage, and that was a positive thing in the Georgia-native's life.
8. She's Dating Again
While she has not had a serious relationship since her marriage ended, she is on the market. She's dating, and that is working out for her in the moment. It's probably safe to say that when she finds the right man, she will know she found him and she will find a way to make it work this time around. It really will not be that much work when she finds the right man.
9. Her Daughter Was Never for the Marriage
When she got married and her daughter was openly against it, she should have known this would never work. It wasn't just the age difference – which was 15 years, by the way. Her daughter knew this was not a lasting situation, and she knew that things would not work out for her. There was nothing about her daughter's feelings that made her feel good about her own marriage, and we wonder if she regrets not listening to her from the start.
10. She Wants Women to Love Their Bodies
But, she knows it's easier said that done. She knows so many girls and so many women just spend their time working on loving their bodies, and she feels that's good enough. It's a work in progress, and she knows no one can be rushed into this.