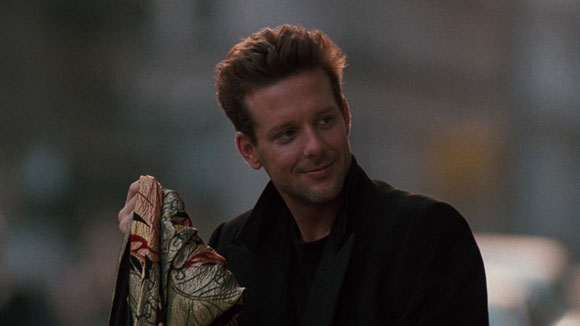 When Mickey Rourke was younger he had worlds of promise that displayed him as an individual that had a bright future and a lot of options open to him. He was one of those that could have had no limit to his potential, but as he started to grow older things fell off the rails a bit and he seemed to disappear after a while. His career took a nosedive it seemed and his reputation fell apart, but it wasn't the end of him thankfully. He's been seen as making a comeback for a number of years now and while he hasn't been seen to be quite as good as he was when he started out Mickey has still been seen as a classic actor that has finally put himself on the right course finally. His acting is sound, and no matter that he's been in a few questionable films, he's still managed to give everything he has to each one.
Here are something you might not have known about Mickey.
10. He's been a professional boxer in the past.
This was back in the 90s when he was still a bit younger and didn't look like he'd been lumped up a few times. As you see him now, Mickey Rourke has definitely had a bit of work done and he's thickened up thanks to age and whatever abuse he's heaped on himself. But back in the day he was able to get in the ring and bang around with the best of them.
9. Mickey is a motorcycle enthusiast.
He's been in a couple of movies where motorcycles were a significant part of the scenes he was in, sometimes throughout the movie. But the ease you see him handling the bikes with aren't just because he's in the moment, it's because he's well aware of what they can do and how to handle them.
8. He was arrested for spousal abuse in 1994.
Things started to fall off the rails at one point in his career and he did have to pay the price for his abusive ways. Rourke's reputation suffered more than anything when it came to his person since a lot of people did turn their backs on him.
7. Mickey was offered the role of Axel Foley in Beverly Hills Cop.
Quite honestly this role seems like it went to the right person since Eddie Murphy was the perfect blend of comedian and action figure at the time of the film. Had it been anyone else it might have come off as a bit flat it seems.
6. He was originally cast in Death Proof and Pulp Fiction.
In Death Proof he would have played Stuntman Mike, while in Pulp Fiction he would have played the part of Butch. While it seems as though playing Butch would have been feasible, the part of Stuntman Mike really seems like it was best played by Kurt Russell, who nailed it.
5. Mickey was good friends with Tupac Shakur.
They were costars in a movie together and they actually got along pretty well. In fact it's fair to say that a lot of people got along with Tupac since he seemed like a very friendly guy so long as people were willing to show and earn respect.
4. He still has a few lingering effects from his boxing days.
Like a lot of boxers he got pretty beat up at one point and has to deal with the lingering effects that have come as a result of it. Occasionally when drinks alcohol he gets rather tired and dizzy, beyond what might be normal.
3. He's studied martial arts in the past.
In some ways he has credited this for having changed his life as it no doubt taught him a great deal of discipline and helped to continue a life that was set on the right course. It's amazing how martial arts of any type can do this when a person takes the time and effort to apply themselves.
2. Never been in a film nominated for a best picture Oscar
This does't say much really since he's been in some very great movies in the past that have been well-received even if they've been direct to DVD or had a limited run in the theaters. He still plays a convincing character no matter where he appears. Plus, yes, he was nominated for The Wrestler as best actor, but no, The Wrestler didn't get a best picture nominee.
1. He wasn't really interested in doing the film Spun.
If you've never even heard of the movie Spun you aren't really missing much since it's a film about drug addiction and what it looks like. Some might call it a genius look that reveals just how drug addiction and the effects it produces can ruin lives and create absolute deviant behavior, but his lack of interest is hard to debate since he listened to his agent and just went along with it.
He's a great actor, but he's been in a few questionable movies.
Tell us what's wrong with this post? How could we improve it? :)
Let us improve this post!