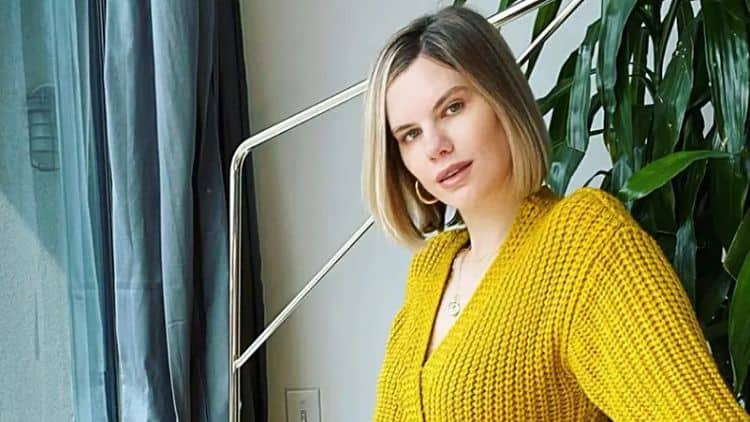 When Meredith Koop began her career as a fashion designer, she never could have imagined where he keen sense of style would take her. During the Obama administration, Koop worked as Michelle Obama's fashion advisor. Recently, Koop continued to work with the former first lady as Michelle prepared to go on tour to promote her best selling book, Becoming. Now that Meredith is slowly starting to come from behind the scenes, lots of people are interested in knowing more about her. Continue reading for 10 things you didn't know about Meredith Koop.
1. She's From Missouri
Meredith currently lives in Brooklyn with her boyfriend. However, there was once a time when New York City seemed like a world away for Meredith. She was born and raised in Missouri. Although she loves where she's from, she came to realize that she would have to move away in order to get the best opportunities.
2. Michelle Obama Speaks Highly Of Her
Being responsible for the first lady's look certainly isn't an easy task, but it's what that Meredith Koop handled with the utmost poise. Michelle Obama speaks very highly of Koop and says, "I am so grateful for Meredith's passion, dedication, and extraordinary talent". She also added, "I am impressed by Meredith's ability to think not only about fashion but also the moment and the message".
3. She Started A Clothing Line
Styling someone in others people's clothes is one thing, but being about to create looks using your own clothes is priceless. I'm thinking of/ Meredith loves putting her creativity abilities to the test and recently released a clothing line with New Office under the fashion house Cuyana.
4. She's Always Been An Outsider
Due to her work with Michelle Obama, Meredith has been receiving a lot of attention. It's almost hard to believe that all of this is still somewhat new to her. Meredith describes herself as an "outsider" and says she has always felt like one. However, she believes that this quality makes her much more approachable for people who feel intimidated by fashion.
5. She Used To Work In Retail
Long before Meredith was planning the perfect outfits for the first lady, she was working retail as a sales associate at a boutique in Chicago. Although the job wasn't glamorous, it played a very important role in her life. In fact, she was working at the boutique when she initially met Michelle Obama.
6. She Went To Vanderbilt
Meredith attended Vanderbilt University in Tennessee where she earned a bachelor's degree and was a member of a sorority called Beta Tau. It's unclear what Meredith majored in during her time in college. She moved to Chicago after graduation and lived with her sister while trying to figure out her next move.
7. She Wanted To Be A Dancer
Even though Meredith clearly has a passion for fashion, he goal wasn't always to work in the fashion industry. Instead, she hoped to one day become a professional dancer. However, Meredith's life is proof that when one door closes, another one really does open. Sure, she never had a career in dance, but things still managed to turn out well for her.
8. She Knows How To Send Messages Through Outfits
Meredith understands that there's much more to being a style than just putting nice outfits together. She truly understands the power of clothing and the different messages certain styles can send. Her ability to communicate through clothing was instrumental in helping Michelle Obama craft a positive public image. Meredith says, "You have to celebrate fashion but also be aware of the message people are going to take away. Fashion can bolster communications in the best-case scenario, or be a silent partner, or actually distract."
9. She's Working On A TV Show
Meredith has already accomplished so many great things. Still, it looks like the best has yet to come. She has big plans for the future, and one of those plans includes a TV show. The series will focus on how fashion trends reflect the culture of the times.
10. She Doesn't Want To Style People Ever
Being a stylist has helped Meredith reach heights she never could have dreamed of. But as much as she loves styling, it's not something she plans to do forever. She told The New York Times, "I don't want to be styling people in five years. It's not really a business you can scale, because in the end, I have to be there."
Tell us what's wrong with this post? How could we improve it? :)
Let us improve this post!