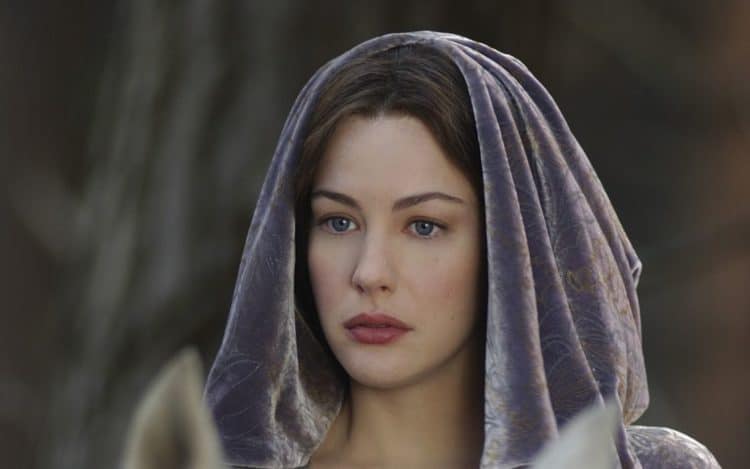 For someone that's related to Aerosmith frontman Steven Tyler, his daughter Liv Tyler is a little more down to earth and not quite as flamboyant a lot of the time. She's had her run no doubt in which she's been the sex symbol, the actress, an the woman that a lot of adolescent boys looked at with adoration when she was younger. But those days are pretty much gone since she's had three children, been married, and graduated from being the slim and sexy young woman to being the more distinguished and worldly individual that she is today. It's a rite of passage for many young actors that come up through the ranks as they discover that they won't stay young forever and have to either adapt and evolve along with their career or get left behind as the cameras and the fans move on. Liv however has done quite well in sustaining a career.
Here are a few other things you might not know about her.
10. Her mother named her after a celebrity that was on the cover of a TV Guide shortly before she was born.
One has to wonder if her mother told her this when she was able to understand or later on when it wouldn't seem kind of awkward. Of course people come up with names for their kids from a lot of different sources so the awkwardness could be less than nothing to be honest.
9. During the first Lord of the Rings movie her elf ears melted.
Liv had to learn the hard way that putting her elf ears on the dash of her car was not a good idea since by the time she came back to grab them again they'd melted. Obviously that was a lesson learned, though one has to think that they likely had a steady supply of elf ears on hand. Things do happen.
8. She started smoking at the age of 14.
She did eventually quit at one point but a lot of people start at a younger age since it's considered cool, they're trying to emulate someone, or they just figure it was something to do. Smoking when you're younger however can create a habit that's really hard to break.
7. Liv didn't meet her father until the late 80s.
It's hard to believe that she didn't get to meet her real dad for so long but it might have had something to do with the fact that her mom and Steven weren't in a relationship when she was born, though it does indicate that they got a little friendly before Liv's mother found the man she wanted.
6. She learned how to fight with a sword for LOTR.
The downside of this is that she never got to use the skills she learned since the scenes that were going to happen were scrapped. But if you talk to a LOTR fan that knows the books inside and out, Arwen wasn't seen in the same capacity in the book as she was in the movie.
5. Liv was cast in the music video Crazy without anyone knowing that Steven Tyler was her dad.
I can honestly recall a lot of people stating that they couldn't believe Steven would allow his daughter to be in this music video since she did manage to be a little provocative with her movements and almost no father in the world would approve of such a thing.
4. She's never taken a single acting lesson.
Whenever it's stated that an actor has never taken any formal acting lessons it's either highly impressive or kind of telling since depending on the actor it really does go to show that they're uniquely talented or should possibly think about taking a course. Liv is somewhere in the middle on the upper end of the spectrum really since she's a decent actress but could perhaps use just a bit more experience.
3. Liv has ADHD and has been taking Ritalin for years.
Those that have this or know someone that has this no doubt understand that ADHD is not something that's going to ruin a person's life, but it's also a disorder that needs to be carefully diagnosed and watched after in order to give the person the best shot at leading a balanced existence that doesn't have them bouncing off the walls every other day.
2. She doesn't like having to conform to anyone else's standards.
This has to do with the fact that people have actually told her if she would slim down that she would get more acting jobs. Liv doesn't want to lose any extra weight as she's already slim and is entirely comfortable with the way she looks. Good on you Liv.
1. Liv has a pretty simple life.
She doesn't get driven around by a chauffeur, she doesn't live extravagantly compared to a lot of people, and she's just as happy about having responsibilities in her life as the next person that understands what it's like to have thing that need to be done on a regular basis.
You could say she's a very down to earth person, and you'd be right.