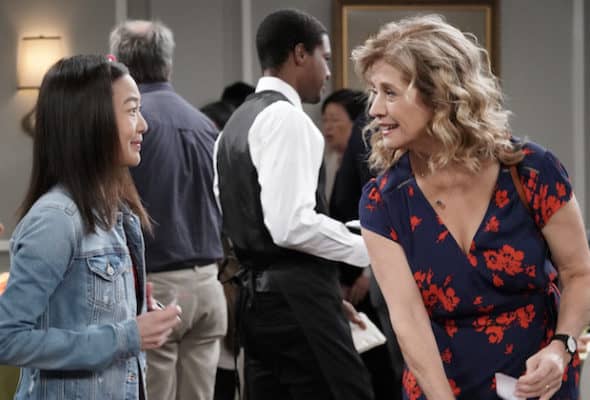 Krista Marie Yu came to the limelight in her acting career. While she has not been in the industry long, she has taken the industry by storm. Many know Krista Marie Yu from two television shows; Dr. Ken and The Last Man Standing that are both very popular. However, there is much more about her that is fascinating. While her personal life is not public to her fans, she is proud to announce her success in her career. The following are 10 things you did not know about Krista Marie Yu.
10. She was born in California, U.S
Kristie was born in California in the United States. From her appearance, many have had the assumption that she is not American. Just to clear the air, she is Asian-American.
9. Graduated from Carnegie Mellon University
With a passion for acting, Kristie Marie decided to take it seriously in school after which she decided to join the Carnegie Mellon University. The university has a strong reputation in theater. She majored in Acting, Drama. She graduated with a Bachelor of Fine Arts, Acting.
8. She appeared on other television shows
Kristie Marie Yu is popularly known for her participation in Dr. Ken and The Last Man Standing television series. However, she has appeared on other television shows. This will include The Thundermans, Switched at Birth, as well as Agent Carter just to mention but a few. Everyone can tell that she does not intend slowing down in her career.
7. She is a decade old in the business
Kristie started her acting career in the year 2010, which means that she is almost marking a decade in the industry. This is quite impressive.
6. She auditioned four times for her role in Dr. Ken
Everyone loves her role as Molly in Dr. Ken, the television series show. What many may not be aware of, is that she auditioned for the role 4 times before getting in. while it may sound frustrating, she seems to have enjoyed the entire process saying that it was incredible especially because Ken was present in the second, third, and fourth auditions, which motivated her.
5. She did ballet and ice-skating
In her early years, she participated in ballet and ice-skating clearly showing her love for performing. She was also a part of a singing and dance group called Showbiz at a relatively young age before she got into acting. This did not stop her from participating in school plays and musicals as well.
4. She is not married
Krista Marie Yu is not yet married, and it is not known whether she has any kid(s). Very little is known of her love life. This mystery has its benefits, but fans are curious to know. It is not known whether she is dating or not either.
3. She has ties to Chinese heritage
Krista Marie Yu from her appearance tells you that she is Asian despite being born in the United States. She is of Chinese ethnicity which she has severally taken pride in.
2. She has one sibling
Kristie comes from a small family of four. Her parents and two siblings. She has a younger brother. Family members keep their personal lives private just as Marie with very little out in the open about them. Her grandparents also play a major role in her life both personal and career wise. She especially talks of her grandmother (Alice Fong Yu) on several occasions and looks up to her as a role model.
1. She once thought of being an Olympian
With her love for ice-skating, she thought of being an Olympian and specializing in the skating field. This dream did not last long as she realized that her love for performing was leaning towards acting and not skating.
The above are 10 things you probably did not know about Kristie Marie Yu. While she intends to keep her personal life private, she has been open about her career path and her profession. She is a promising actor who has a bright future in the industry. She has proven that you can make it in Hollywood even as an Asian-American with no strings attached. She is definitely a start to watch out for in the industry.