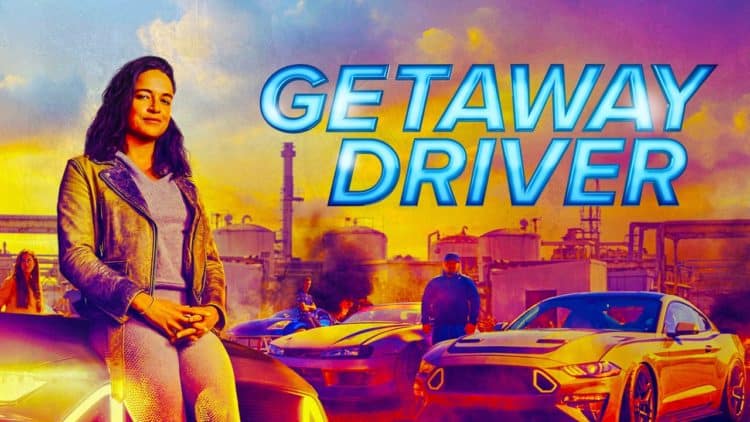 For the last 20 years, Michelle Rodriguez has been well known for playing the role of Letty Ortiz in the Fast and Furious franchise. Now, she's about to bring some of that fast and furious energy to the real world. Rodriguez is the host of the Discovery Channel's new series, Getaway Driver. The show is a unique competition in which 24 drivers go head to head in a series of car chases. The show is all about highlighting the same culture that Fast and Furious has helped to bring to light over the years. If you're a car enthusiast who also loves a little excitement, this might be the perfect show for you. Keep reading to learn 10 things you didn't know about Getaway Driver.
1. This Isn't Michelle Rodriguez' First Time Hosting A Show
Acting is what Michele Rodriguez is most famous for, so most people will likely assume that Getaway Driver is her first time hosting a show. However, Michelle isn't new to the hosting game at all. Over the course of her career, she has hosted several shows including Riding Shotgun with Michelle Rodriguez in 2016.
2. Season One Has 8 Episodes
Now that streaming has changed the way most of us watch TV, lots of viewers like to know how many episodes they can expect from a season before getting started. After all, it's always nice to know whether it's going to take you an entire week to binge a show, or if you can knock it out in one weekend. Unfortunately for those who like longer seasons, Getaway Driver has just eight episodes.
3. This Isn't The Only New Car Show On Discovery
Over the years, The Discovery Channel has gone through lots of changes in terms of the kind of content it offers. Lately, it looks like they've been making it a point to include more cars shows. Getaway Driver is one of three new car-related shows to join the network in 2021.
4. There's A Wide Range Of Contestants
One of the great things about Getaway Driver is that it doesn't just highlight one kind of car lover. Season one consists of 24 contestants and they come from a wide variety of backgrounds. Some are professional drivers, some are street racers, and there are even some YouTubers in the mix.
5. The Show Is Filmed In Georgia
Getaway Driver was filmed in Augusta, GA. According to WRDW, "Film Augusta estimates this production generated upwards of $1 million in economic impact for the area…These numbers are based on hotel room nights, knowledge of location fees, and the hiring of local crew, firefighters, caterers and other goods and services."
6. The Show Doesn't Have A Social Media Presence
There are probably a lot of people who would love to follow the show on social media in order to get access to cool clips and other moments that won't make it to the air. Unfortunately, however, the show doesn't appear to have any official social media profiles.
7. The Drivers Use Their Own Cars
Another cool aspect of Getaway Drivers is the fact that competitors use their own cars. This means that not only will their driving skills be put to the test, but their ability to keep their cars up and running in the best shape possible. Of course, however, this means that people with 'better' cars may have a bit of an advantage.
8. The Show's Future Is Uncertain
As of now, Getaway Driver has not been renewed for a second season. However, since we're still very early on in the first season this isn't anything to be alarmed about. If the show's success is anything like that of Fast and Furious, we'll be seeing the series on our screens for many years to come.
9. The Show Puts A Unique Twist On The Prize
No one can take away from the fact that the people behind Getaway Driver have worked hard to put lots of creative spins on the show. Unlike other shows where the prize is given at the end, the contestants on Getaway Driver will start with prize money. According to Auto Evolution, "Each driver gets a chunk of the prize money at the beginning of the show, and the challenge is to make it out of the 60-acre compound in one piece, and they get to keep it."
10. The Show Is Produced By October Films
Getaway Drivers is proudly produced by a company called October Films. From what we can tell, the company is based in both New York and Los Angeles. Since its website appears to be undergoing a makeover at the moment, we weren't able to find a comprehensive list of other shows they've produced.Fast and Furious franchise